BEST TV
Winner:
Centraal Beheer
. Because it proves that a great idea can last over time. Because it makes fun of the future. Because it's cynical.
BEST PRINT
Winner:
IFAW
. Because it's impactful. Because I want to read the tagline. Because as soon as I read the tagline I realize something fundamental.
BEST OUTDOOR
Winner:
Nobody From Nowhere
. Because it's so simple. Because it's so smart. Because it makes the target feel something unique, unforgettable.
BEST INTERACTIVE
Winner:
Brazilian Organ Transplant Association
. Because we had a similar idea on the same subject. Because I still believe it's a nice idea.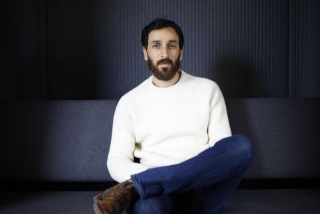 This week's guest judge is Matthieu Elkaim, executive creative director, BBDO Paris.
Matthieu has 12 years of experience as a passionate advertising professional.
Having graduated in Economics, he decided to interrupt his academic endeavours to launch himself into advertising with a training role at Publicis at the tender age of 18.
In 2001, he joined TBWA/Paris as a junior copywriter. Over a three year period there, he worked on campaigns across a variety of clients such as Sony Playstation, McDonald's, SNCF, Amnesty International.
Then he joined DDB Paris where, after five years working for clients such as Volkswagen, Nike and Audi, he became European creative director in charge of Lipton Unilever and Lipton Ice Tea.
In March 2012, Matthieu joined CLM BBDO as executive creative director.
Since joining CLM as executive creative director, Matthieu has worked on international brands such as Pepsi, Mercedes, Mars, Whiskas and Eurostar. He has already won 8 Cannes Lions - 2 in 2012 and 6 Lions in 2013.
And he was voted Creative Director of the Year 2013 in France by Le Club des Directeurs Artistiques.
So far, he has won more than 100 national and international awards including Cannes lions, Eurobest, Clio, One Show and D&AD, amongst others.
In 2014 Matthieu was part of the Cannes Lions Outdoor Jury.
In 2015 Matthieu was named executive creative director of BBDO Paris (CLM BBDO & Proximity BBDO). He manage more than 60 creatives.