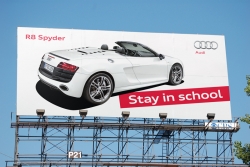 Lowe Roche Toronto for the Audi R8 Spyder by Audi Canada
VIEW OUTDOOR
Diet Coca-Cola's pop up oasis In the Dead Sea desert-Using the "Like Machine" consumers was able to share their experiences through their Facebook profile with family and friends.Agency: Promarket Tel Aviv
VIEW OUTDOOR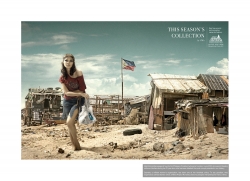 To say goodbye to outgoing Philippine President, GMA (Gloria Macapagal Arroyo), Gabriela through DM9JaymeSyfu Manila held a satirical fashion show interpreting her many alleged crimes while in power and its effect on Filipinos. The most notable of these was corruption, which according to studies reached its worst levels in our history under her watch.
VIEW THE SUMMER AD
VIEW THE WINTER AD
VIEW THE RAINY AD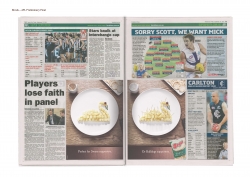 This Clemenger BBDO Melbourne campaign for Bega Barbcubes appeared in the sports pages each week depicting and defiling a different team mascot in the lead up to the Australia Football League grand final".
VIEW THE PRELIMINARY AD
VIEW THE SEMI AD
VIEW THE GRAND AD
A new spot for Independent Liquor's Ranfurly Beer brand via Barnes Catmur & Friends, Auckland
VIEW THE SPOT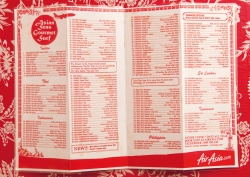 Featured in Australia's Surfing Life Magazine.Asian Seas Gourmet Surf.Fly direct to KL from Gold Coast, Melbourne, Perth, then on to all countries on menu to reach maybe 180 surfs. All very tasty. You go now says Publicis Mojo Brisbane.
VIEW THE AD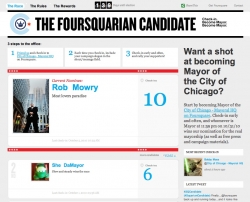 The Foursquarian Candidate will receive marketing materials and designs from Proximity Chicago to support their bid to become Mayor of Chicago.
VIEW INTERACTIVE DETAILS
Heinz will be back on air with a new television and radio advertising campaign via AMV BBDO, London worth £2 million, reminding consumers that in the run up to the Winter Soup season
VIEW THE SPOT
Halloween Horror Nights is a month long event held annually at Universal Studios Hollywood. The park is transformed into a labyrinth of different mazes featuring some of history's most infamous movie villains including Freddy Krueger and Jason Voorhees. This epic commercial highlights just how horrifying the event truly is. It's so scary, even those you fear are afraid.
VIEW THE SPOT
This video for The Girl Effect was animated by Mighty Nice, Sydney for the team at Wieden + Kennedy Portland, and Girl Effect.
Produced by Nexus Productions, this film is both a moving call to action, and an explanation of a very interesting idea.
The Girl Effect is the potential of 600 million adolescent girls to end poverty for themselves and the world.
VIEW THE SPOT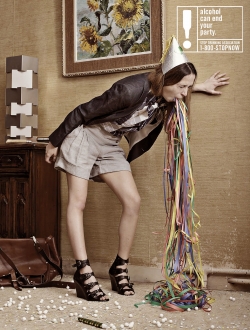 STOP DRINKING ASSOCIATION campaign from Soul Fast Montevideo
VIEW THE AD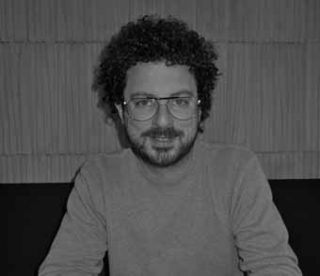 This week's guest judge is Jason Schragger, creative director of BSUR Amsterdam.
TV was all pretty good. A lot of nice executions and good ideas. However, there wasn't one that stood head and shoulders above the others, so I chose the one that I wanted to watch again,
Canal Plus 'Tick'
. Beautifully shot...
READ MORE
Latest Mission Australia Spot for Leo Burnett, Sydney directed by Justin McMillan at Film Construction.
VIEW THE SPOT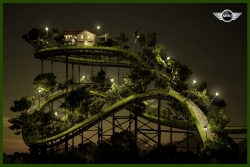 Capture the fun of driving a MINI The poster from DDB DM9JaymeSyfu, Manila tells the story
VIEW OUTDOOR
Leo Burnett Moscow came up with this clever augmented reality t-shirt stunt to get shoppers thinking about the plight of the Siberian tiger for the WWF. Check out the case study.
VIEW INTERACTIVE DETAILS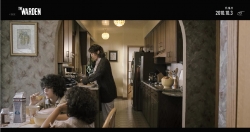 This is TBWAVancouver's 16th year of creating trailers for the Vancouver International Film Festival. Each year they are tasked with coming up with a fresh new way to promote the festival that entertains and encourages festival attendees to keep coming back. This year they wanted to do something different and rethink the entire approach.
VIEW INTERACTIVE DETAILS
In October 2010, The Viral Factory London will attempt something never attempted before. We're going to let 100 paper planes fly into the outer atmosphere, 30,000 metres above the earth. Each plane will carry a message on a Samsung SD memory card. You can upload anything you like to one of the planes via the website... words, pictures, video, music... anything that fits onto a memory card. If you find one of these planes, let us know and we'll get you hooked up with the sender for some record-breaking fun!
VIEW INTERACTIVE DETAILS
Reality billboard, a social media-fueled reality. Inside a billboard.
How do you create the ultimate reality?
Shalmor Avnon Amichay/ Y&R Interactive Tel Aviv took the winners of the 2 top rated reality shows in the country and set them against each other. Inside a billboard.
VIEW THE SPOT
VICHY mineral water makes you bloom. This is to be taken literally by milk Vilnius .
VIEW THE SPOT
Nokia Push via Hyper, London have collaborated with the world's biggest snowboarding company Burton, to take their smartphone experience to the extreme.
VIEW INTERACTIVE DETAILS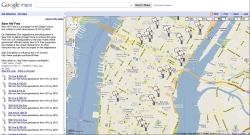 The Born HIV Free campaign via Johannes Leonardo New York takes to the streets of New York and everyone around the world can follow the action with Google maps.
VIEW INTERACTIVE DETAILS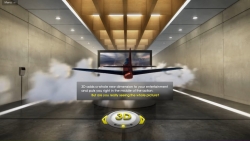 Sony BRAVIA HDTV with 3D was designed to cut through the noise around a new category that had become crowded overnight. As the new TVs arrived in stores, Odopod San Francisco orchestrated a second push designed to highlight Sony's competitive advantages
VIEW INTERACTIVE DETAILS
The new campaign for Lotto, via DDB New Zealand, is spearheaded by two and a half minute commercial featuring a touching story of sailor Russell and his loyal dog Wilson who discover on the My Lotto site that their regular Powerball ticket is the big one!
Shot by Steve Ayson and DoP Geoffrey Simpson the cinematic spot features a soundtrack sung by Australian legend Nick Cave. This is the first time Nick has allowed his unique voice to be used on a commercial.
VIEW THE SPOT
Mistress, Los Angeles, started earlier this year by Aussie expat creative directors Damien Eley and Scott Harris (ex-Mother London and BMF Sydney), has completed On The Wings Of Glory, a five-part comedy TV series about Red Bull's 'Flugtag' - an event where teams attempt to fly homemade human-powered flying machines off a 30-foot pier into the water. The show's finale airs on Fox Sports in the US tonight.
VIEW THE TRAILER
READ MORE
Mankind's most baffling questions, answered by Appy Fizz and Grappo Fizz - Two Fruit drinks aka 'Two Cool Drinks To Hang Out With.'
VIEW THE MEANING OF LIFE AD
VIEW THE UNIVERSE AD
VIEW THE TRUE LOVE AD
Another spot in the AMV BBDO London campaign for Clarks
VIEW THE SPOT
In this campaign, created by BETC Euro RSCG, Paris we get an insight to "Carlos"
VIEW THE SPOT
After a huge success in NYC, Tim Burton: The Exhibition arrived in Melbourne. It was DDB Melbourne's job to encourage people to go. People knew Burton's films, but not the artist behind them. They needed to get people to the exhibition and they had few pennies to do it. So, the agency recreated a bloodshed scene from his movie Sweeney Todd.
VIEW THE CONCEPT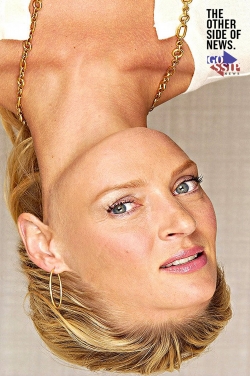 Campaign from Soul Fast Montevideo for Gossip News Magazine
VIEW THE UMA AD
VIEW THE ROD AD
VIEW THE LOHAN AD
Saatchi & Saatchi New Zealand's recently launched brand idea for House of Travel - 'Powered by People who know how it feels' - is set to grow. The campaign brings to life the idea that House of Travel staff are travellers too, drawing on their own experiences and love of travel to inspire and assist customers.
VIEW THE SPOT
Created by BMF, the TVC is set in a world of interconnected house parties and follows a regular guy's journey to the clean crisp taste. Directed by Garth Davis via Exit Films, the TVC will be seeded online to fans today as a sneak preview to the official launch this weekend.
VIEW THE SPOT
Sanitarium has followed up its Tim Cahill 'Opera' campaign for Weet-Bix with a cut-through new campaign featuring Cahill and Brett Lee in outer space saving Australia from an asteroid attack. Created by BWM Sydney, 'Space' leverages three of Weet-Bix's most valuable assets: international soccer star Cahill , international cricket star Lee and the equally legendary jingle 'Aussie kids are Weet-Bix kids'.
VIEW THE SPOT
Newspaper De Morgen scored a scoop with the first ever live radio commercial created by Duval Guillaume, Brussels. A professional voice-over and a couple of musicians played the commercial live during Ornelis & Rogiers radio show on Q-music.
VIEW THE SPOT
Asylum recently teamed up with Anonymous Content Director Daniel Benmayor via Leo Burnett to create a cinema-quality spot introducing the Samsung Galaxy smartphone.
VIEW THE SPOT
Dentsu London collaborate with biochemist / photographer Linden Gledhill for new Canon PIXMA colour printer campaign - Colour sculptures. High-speed photography was used to capture colourful formations created when sound waves are passed through paint.
VIEW THE SPOT
VIEW FIRST OUTDOOR
VIEW SECOND OUTDOOR
VIEW THIRD OUTDOOR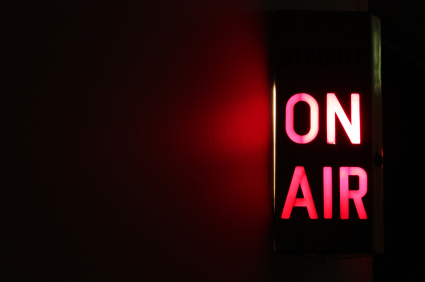 Campaign via Contagious London to remind people that getting a good job can enhance their life
PLAY THE LOST SPOT
PLAY THE BABY SPOT
« First
« Previous
Next » Last » 6 of 6
Gold
sponsors
Silver
sponsors
Search
blog
Members
Past guest
reviewers
Latest
news
Blog
categories
Blog
archives
RSS
feed

Visit Campaign Brief for Australian creative
advertising news