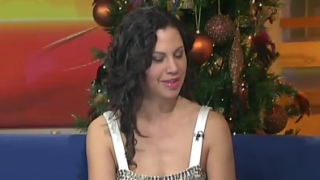 DDB New Zealand has been rated the world's number one advertising agency in the 6th Annual Bestadsontv.com Rankings, beating some of the world's biggest advertising names such as BBDO New York, Saatchi & Saatchi London, Mother UK and Wieden & Kennedy, Portland.
It was a great year for New Zealand, with Colenso BBDO, Auckland at #2, and Saatchi & Saatchi New Zealand at equal #3 with BBDO New York. Neogama/BBH, Sao Paulo ranked #5 followed by BBH London at #6, JWT Sydney at #7, DDB London at #8, with Goodby Silverstein & Partners, San Francisco and TBWAHunt Lascaris, Johannesburg sharing the #9 spot.
MJZ was ranked number one TVC production company in 2008, followed by Hungry Man, Sonny London, with Gorgeous and Rattling Stick equal 4th.
Volkswagen was the number one client in 2008, followed by Procter & Gamble, TVNZ, Amnesty International and Adidas.
The Best Ads Rankings rate the world's leading advertising agencies, clients and TVC production companies according to the quality of their creative work during the year.
Agencies across the globe can submit work to one of five categories which are judged weekly (TV, Outdoor and Print) or monthly (Radio and Interactive). Each week, the best TV, Outdoor and Print is critiqued by a leading international creative expert. Every ad that makes it into the Week's or Month's Best is showcased online and all agencies involved are awarded points. These are then tallied up to give the year's overall rankings.
In 2008, DDB NZ had Best Ads work selected for every major client in its portfolio, including NZ Lotteries, Cadbury, Tasman Insulation, Sky TV and Volkswagen.
Says DDB Chairman and Chief Creative Officer Bob Scarpelli: "Sometimes our biggest ideas come from our smallest countries. That has certainly been the case with DDB New Zealand over the years. They consistently do what DDB does best: create communications that people like and like to talk about. I am very proud of our New Zealand team for capturing this honor."
Says DDB NZ Deputy Creative Director Bridget Taylor (pictured): "Best Ads is one of the fairest awards competitions out there, as it measures agencies' work over the course of an entire year.
"This win shows that DDB NZ has consistently performed, week in, week out, at a global level. It's fantastic to know that our work touches people across the world. It shows what hard work, determination and an amazing team can achieve."
BESTADS WORLD AGENCY RANKINGS 2008
1. DDB New Zealand (25 points)
2. Colenso BBDO, Auckland (23)
3. BBDO New York (18)
3. Saatchi & Saatchi New Zealand (18)
5. Neogama/BBH, Sao Paulo (17)
6. BBH London (15)
7. JWT Sydney (14)
8. DDB London (13)
9. Goodby Silverstein & Partners, San Francisco (11)
9. TBWAHunt Lascaris, Johannesburg (11)
11. Clemenger BBDO, Melbourne (10)
12. BBDO Bangkok (9)
12. JWT London (9)
12. Mother, London (9)
12. Ogilvy, Cape Town (9)
12. Rethink, Vancouver (9)
17. King James, Cape Town (8)
17. RKCR/Y&R, London (8)
17. Saatchi & Saatchi, London (8)
17. Saatchi & Saatchi Malaysia (8)
17. TBWAChiatDay, New York (8)
22. AMV/BBDO, London (7)
22. CLM BBDO, Paris (7)
22. George Patterson Y&R, Melbourne (7)
22. Grey Melbourne (7)
22. Razor Junior, Sydney (7)
22. Saatchi & Saatchi Australia (7)
28. Almap BBDO, Sao Paulo (6)
28. BMF, Sydney (6)
28. CHI&Partners, London (6)
28. Crispin Porter + Bogusky, Miami (6)
28. DDB South Africa (6)
28. M&C Saatchi, Melbourne (6)
28. VegaOlmosPonce, Buenos Aires (6)
28. Wieden + Kennedy, Portland (6)
BESTADS WORLD TVC COMPANY RANKINGS 2008
1. MJZ (15 points)
2. Hungry Man (13)
3. Sonny London (12)
4. Gorgeous (9)
4. Rattling Stick (9)
6. Smuggler (7)
7. Biscuit Filmworks (6)
7. Furlined (6)
7. Rebolucion (6)
9. @radical.media (5)
9. Exit Films (5)
9. Plaza Films (5)
9. Tool (5)
13. Anonymous Content (4)
13. Epoch Films (4)
13. Knucklehead (4)
13. Soft Citizen (4)
13. The Sweet Shop (4)
18. Blink (3)
18. HIS Productions (3)
18. La Pac (3)
18. Landia (3)
18. O Positive (3)
18. Paranoid (3)
18. Partizan (3)
18. Sons and Daughters (3)
18. Stink Films (3)
18. Velocity Films (3)
BESTADS WORLD CLIENT RANKINGS 2008
1. Volkswagen (20 points)
2. Procter & Gamble (18)
3. TVNZ (14)
4. Amnesty International (11)
5. Adidas (9)
6. ESPN (8)
6. Microsoft (8)
6. Nike (8)
6. Pepsi (8)
6. Toyota (8)
6. Unilever (8)
12. Axe (7)
12. Coca-Cola (7)
12. McDonald's (7)
12. Olympus (7)
16. Cadbury (6)
16. Ikea (6)
16. Renault (6)
16. World Wildlife Fund (6)