BEST TV
Bah bloody humbug. London is awash to the sounds of ringing bells, tills and ears this week. I speak for the other eight million of us here when I say we're completely over it. So nice to see relatively little Christmas candy in Santa's sack today.
Canal Plus
. Winner. Sorry for being so predictable, but what a consistently brilliant brand this is. I never really got that whole slide-into-the-corner-on-your-knees-thing, probably because I would never be able do it (I couldn't get up again). It deserved to be parodied and BTEC nails it. Again. Chapeaus off.
Runner up, a tie between
Hell Pizza
and
Footaction
. Hell have got something very campaignable here - the love child of Bill Nighy and the evil old man in the chair from those outpost.com ads from way back when. Whereas the dude in the Footaction power spot ballading lines like "I want to touch you all over. You're the best fleece I've ever owned" caused a rare smile to come across my dour, wintery face.
BEST PRINT
Nothing to write home about here. What's happened to print? Is it the new radio?
BEST OUTDOOR
Moving on to outdoor. Winner is
Mini and SPCA
. Six million hits in a blink of an eye means it's got lots of eyeballs. Although let's face it, with a title like 'Driving Dogs' it was always going to be right up there with 'Sneezing Panda'. Very clever idea though to bring two existing clients together like that. Everyone wins. Apart from the pooches, I suspect . Will this help SPCA find more homes for dogs? About as likely as it is to get one to parallel park.
BEST INTERACTIVE
Interactive: Nothing great.
Swebus Jackpot
I guess because there's something quite evil about a bus company running a sweepstake on which train will be more delayed when it snows. Although looking at the video they talk about how this idea originated in September 2011. Guess this video must have got lost in the Christmas post.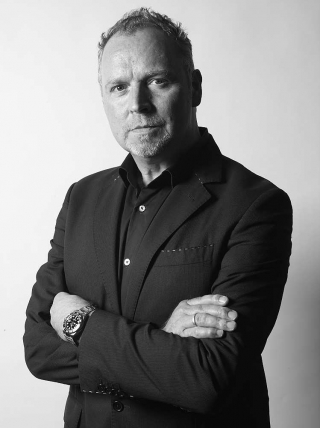 This week's guest judge is Toby Talbot, currently executive creative director at RKCR/Y&R, London, who in March will return to New Zealand to take up a yet to be announced role with another network.
In January Toby, originally from the UK, joined RKCR/Y&R, London from New Zealand where he had worked for the previous fifteen years, latterly as group ECD of DDB New Zealand.
Last year, Toby was named Creative of the Year for Australia/New Zealand by Campaign Asia Magazine.
He is ranked number one ECD in the world over the past ten years on bestadsontv.com.
His mum is reasonably proud of him but doesn't 'get' what he does.