BEST TV
Having worked in this category (on this exact brand, to be honest) I know how hard it is to do great work that not only engages people, but also communicates the (albeit sometimes tenuous) product benefits. The
Quilted Northern
work absolutely nails it. The campaign is beautifully written. It's funny and engaging. And it even sells the product. A clear winner. But I also have to give props to the
Volkswagen
work. As always, the intelligent humor now synonymous with the brand is spot on.
BEST PRINT
The
Save the Children "Dress"
print ad is a wonderfully arresting visual that makes a clear and dramatic point. I love that they've picked up the vernacular of fashion advertising but subverted the imagery to deliver their powerful message. The runner-up would be
LG's "Bedroom"
ad, which delivers a simple selling message by unlocking an authentic human insight.
BEST OUTDOOR
The
McDonald's Double Cheeseburger
poster(s) is a brilliant example of what outdoor advertising should strive to be. Simple, funny and visually impactful. I love outdoor posters that make you smile and, at the same time, try not to add more visual clutter to an already busy cityscape. This poster does both of those things in spades. My second choice is the
Powerade
campaign for its fun use of interactivity.
BEST INTERACTIVE
Samsung's eMotion
interactive piece is a wonderfully executed idea that strives to make the world a better place. It's a brilliant use of existing technology with a poignant message attached. Bravo. And
Google Maps Loch Ness
idea is a very worthy runner-up. I'll bet the Loch-Ness-Geeks went crazy for it.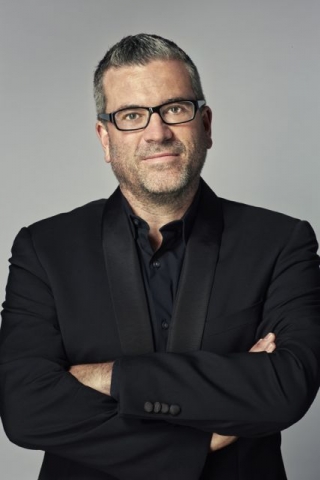 This week's guest judge is Matt Eastwood, worldwide chief creative officer at JWT.
Matt Eastwood joined JWT as worldwide chief creative officer in July 2014. He previously served as chief creative officer, DDB New York and has overseen some of the most innovative, recognizable and awarded creative projects in advertising today, including the iconic "Yeah, that kind of rich" work for the New York Lottery and last year's highly awarded "Hashtag Killer" campaign for WATERisLIFE, as well as work for Hertz and McDonald's.
His career has spanned numerous agencies, specialties and countries, including Australia, the U.K. and the U.S. Eastwood has been a judge at many prestigious industry awards shows including The One Show, Cannes, London International Advertising Awards, ADC New York, Radio Mercury Awards, MADC (Melbourne Art Directors Club), Axis (New Zealand Print/TV Awards), New York Festivals and more.
Having spent three years at DDB earlier in his career, Eastwood rejoined DDB Australia in 2006 as national creative director and vice chairman. He then joined DDB New York in 2010 as chief creative officer.
In Ad Age's 2013 Awards Report, Eastwood was listed as the 5th most awarded chief creative officer worldwide. During his time at DDB, the agency was named Campaign Brief Agency of the Year, Australian Creative Hotshop, AdNews Agency of the Year, B&T Agency of the Year, Spikes Network of the Year and Campaign magazine Network of the Year.