BEST TV
Winner -
Mumbai Mirror: I am Mumbai
. I like ads that challenge the audience's view of the world. This spot has a nice little twist setting up some of the issues that face Mumbai by presenting them in the voice of the perpetrators. Hearing them try to justify their actions is a pretty effective shock tactic that leaves you to consider mankind's ability to lie to itself in order to get what it wants. Didn't feel like they needed the last section with them being arrested. Would have been just as effective hearing the criminals expressing the crimes that the paper seeks to expose.
Runner Up -
Heineken: The Insider
. I want my next bottle of Heineken to be this interesting but sadly it never is. If only advertising told the truth. Nice stylish ad with a very Wes Anderson tone and great production value. Makes me want to visit Paris on peyote.
BEST PRINT
Winner -
Menos 1 Lixo
. I love print like this. A clever, well executed image that communicates the message in an arresting but thoughtful way. These kinds of images stay with you and ultimately helps bring the message a little closer to home. I'll never throw my fish eating trash bags in the ocean again that's for sure.
Runner Up -
Purina
. What can I say? I'm a sucker for a little dog chewing on the arse-end of a wild boar painting. Having two dogs of my own, the image of that little dog stubbornly hanging on for dear life just hits a chord. Fun, well executed idea that knows its audience.
BEST OUTDOOR
Winner -
Sport Club Internacional: Side by Side
. Coming from a city with two rival football teams I can relate to this concept. It's predicated on a simple human truth, it's harder to hate someone when you know who they are. This concept cleverly plays with human nature, disarming segmented fans by bringing them together. Let's all hold hands and drink coke people. Wait, who was this ad for again?
Runner Up -
Biocoop
. These guys really went there. I like campaigns that go the extra mile even if I'm more than a little skeptical about whether or not its even possible to scale something like this. Regardless, the level of commitment, if only on a regional level, is commendable.
BEST INTERACTIVE
Winner -
Innocence en Danger: Retargeting
. The beauty of this ad is that the delivery mechanism punctuates the creative message perfectly. There is a frightening moment of realization where you put two and two together and realize just how unaware we are of who's watching us online and how easy it is.
Runner Up -
Medibank
. Like the extremely funny unskippable Geico work by the Martin agency, Whybin TBWA found a creative way to overcome a big issue facing advertisers right now and at the same time get across their live healthier message. Using a sprinkle of creative Judo they used their viewers own inquisitive nature against them. Tricky advertisers. Using people's sadistic streaks to watch their ads. To be honest I just wanted to wipe that smug smile of that skipping woman's face.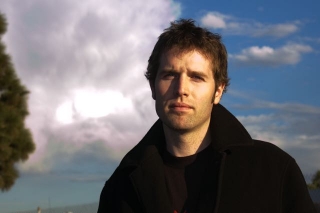 This week's guest judge is Nick Davidge, executive creative director and co-founder of GreenLight Media & Marketing in LA, America.
As the executive creative director and a founding member of GreenLight Media & Marketing, Nick has been focused on shaping the creative vision for the award winning digital content studio and branded entertainment agency. Finding new, innovative ways to tell stories in the branded entertainment and music space has led to a number of ground breaking content programs including the Gillette Uncut short film series, as well as the critically acclaimed Re:Generation Music Project and documentary film for the Grammys and Hyundai. More recent accolades include "The Social Music Project featuring Reggie Watts" (which picked up multiple awards including a Cannes Lion), as well as the new digital series, "Huddle Up" starring NFL quarterback Cam Newton for Under Armour.
Before partnering up to start GreenLight, Nick was a creative director at Chiat Day, one of the most prestigious advertising agencies in the world. While at Chiat, Nick oversaw the creative vision for a number of international brands like Nissan/Infiniti, Whiskas, Washington Mutual and most notably PlayStation, playing a key role in the launch of the extremely successful PlayStation 3 and PlayStation portable. Although his creative role includes many media disciplines, he has been focused primarily on creating campaigns to help brands exceed their potential in the ever evolving online realm where he has won many international industry awards for creative excellence, innovative thinking, execution and results.
Nick's affinity with music stretches back to his roots as lead singer and guitarist of British band Airbus, who received critical acclaim for multiple records and was signed to BMG London.