BEST TV
The "watch TV anywhere" brief has landed on a few desks out there, but I think BETC Paris found a fresh way to do it in their new
Canal+
spot. It would be my pick here. I think even if you're in on the joke it's still funny. Laddish but hey, I'm a lad.
Runner up would go to the man having holes drilled into his brain from JWT Sydney, for
Parkinson's NSW
.
BEST PRINT
The
Snickers
press ad from BBDO Moscow gives a new twist, a very good one I think, to the much-admired-by-all campaign. It's cheeky, elegant and simple. And it's just a pack shot.
The
National Geographic Face Swap
piece is timely and thoughtful, although I did have to look at it for a few seconds. So that would be the runner up.
BEST OUTDOOR
Clemenger BBDO Melbourne managed to hang a giant representation of a scrotum in a public place with '
The Boys
', so hats off to them. They win. But it's also very funny, informative and rewards repeat viewing, which is kind of difficult with a billboard.
Jung Von Matt's Crying Billboard for
Mercedes
is runner up here - nailing the truth about a convertible with a "special build" piece that didn't rely on anything digital. Thank God.
BEST INTERACTIVE
The
Finding Gigi
work for the new BMW held my attention, and I wanted to follow it further. I really wanted to pick a second place. Nothing else to report here I'm afraid.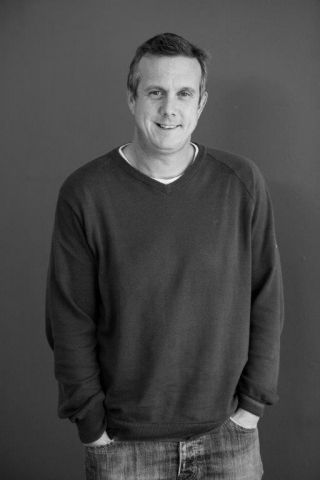 This week's guest judge is Chris Gotz, chief creative officer, Ogilvy & Mather, Chicago.
Chris began his career at JWT in Cape Town, before moving on to Hunt Lascaris AMC in Johannesburg. He won his first Loerie Grand Prix for launching YFM, South Africa's first black youth radio station, at the same time upsetting an awful lot of people by sending them a petrol bomb in the mail.
In 2000 Chris moved down to Ogilvy & Mather Cape Town, where he has been ever since, working on campaigns for Volkswagen, SAB, Mondelez, Audi and many others. In 2008 Chris was appointed executive creative director of the agency. Under Chris' leadership (but mainly because of a whole bunch of lovely and inspiring people) Ogilvy and Mather Cape Town has been ranked the number 1 creative agency in South Africa for 2012, 2013 and 2014.
The agency has set new standards in the industry for digital and integrated work, with the 2012 "Be the Coach" campaign for SAB being the most awarded work of 2012, winning for both effectiveness and creativity.
In 2013 Chris was appointed chief creative officer of the Ogilvy & Mather South Africa group. Ogilvy & Mather South Africa brought home 10 Cannes Lions in 2014, including the Grand Prix for Radio for the Lucozade radio campaign.
Chris has recently moved to Ogilvy Chicago where he is global ECD on SCJohnson.