BEST TV
Winner:
Save the Children - Still The Most Shocking Second A Day
. I started watching this and thought yeah yeah yeah just another refugee tearjerker ad but... after 30 seconds it really grabbed me by the balls and I couldn't stop watching. It hit me hard. It hit me so hard I needed to have another look. It's genius in all its simplicity. I suggest you take a look for yourself. And a second one. It's worth 4 minutes of your time.
Runner-up:
Red Cross - This History Lesson Will Give You Goosebumps
. A white screen and some crosses. And still it grabbed my attention. A powerful message. Nothing to add.
BEST PRINT
Winner:
Bose Guitar
. Print is not dead. Great music either. A nicely designed ad. Looking forward to seeing some other executions...
Runner-Up:
Prematek Protest
. Not everyone is going to love this kind of humor. I love the simplicity in the execution.
BEST OUTDOOR
Winner:
Text and Drive
. Texting and driving. That's a no go for me. So I don't mind giving people a message from a funeral home. This is a good lesson in how to put people on the wrong foot by shocking them.
Runner-up:
El Hatillo Police - The Invisible Police
. I really hope this helped the neighbourhood and it isn't just a stunt to win some awards. A good idea for a noble cause. I like.
BEST INTERACTIVE
Winner:
KT Life Saving TV
. Digital innovation comes through creativity. Mark my words. And if it can help save lives than it's a winner for me. I love good ideas that are effective.
Runner-up:
Toyota Land Cruiser
. Australia. Indeed the country with a lot of land cruisers. I'm sure they are good practical cars that already helped a lot of people in the outback. But now Land Cruiser also brings the digital revolution to the kangaroos. Maybe not a very 'green' idea, but I definitely like the creativity behind it.
BEST RADIO
Winner:
iiNet - Loading
. Radio ads. As a copywriter it remains one of my favourite things to make. And I would have loved to make this one. Simple idea translated perfectly to radio. As a listener though, I must say, I might have changed the channel thinking something was wrong with my radio. Nice one.
Runner-up:
Le Maitre
. What is it with South Africans and radio commercials? I'm always very impressed with the quality of the work. Nicely written. Well produced. Every time. The same goes for this commercial... about a safety shoe for Pete's sake.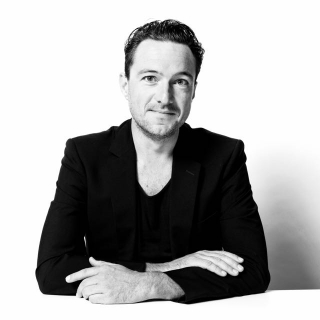 This week's guest judge is Sam De Win, executive creative director, Serviceplan Benelux, Brussels.
For over fifteen years Sam worked as copywriter for agencies like Euro RSCG United, Y&R, BBDO and as executive creative director at Ogilvy Brussels before becoming executive creative director at Serviceplan Benelux. His portfolio includes TV, print, radio, interactive, direct, social for clients such as Campbell's, Volvo, Mercedes, Amnesty International, Pepsi, European Parliament and many others.
He has won awards made of metal, wood and paper at CCB, NY Festivals, Cannes, OneShow, Eurobest, Effie... He loves his bicycle, daughters, music and wine. Not necessarily in that order.