BEST TV
Winner:
Ikea: My Way
. For me it was a tough choice between the winner and the runner-up this week. Both feature authentic storytelling that holds a mirror up to real life. I love this work because the human truth is that most people live their real life in their own home. So it's a modern and fun way to say "be who you want to be." This is a great position for Ikea and the soundtrack is perfect!
Runner-up:
Tide: Towel Habits
. Cheers to you for selling this work! It's simple and insightful and great. I have worked with a lot of CPG clients and it's wonderful when the story is this authentic and even better when it makes you laugh.
BEST PRINT
Winner:
Dr. Scholl's: Aligator/Dog
. Beautifully created ads in a tough product category. I love the simplicity of the illustration and the concept is great. We've all been there - at least those of us who wear heels. Great insight!
Runner-up:
Air Asia: Flatbed
. The visual story says it all. I could be biased since I spend a lot of time on flights, but I love the simplicity of it. Well done.
BEST OUTDOOR
Winner:
ProCardio: Vivian
. I love these posters. I have to admit it took me a second, but when the "aha" moment happened, it was worth it. Lovely idea and design. Clever!
Runner-up:
Amnesty International: Amnesty Shadows Soldier
. Strong idea and nicely executed. Rather than resorting to shocking in-your face violence, the use of shadows visually draws you in so you want to learn more.
BEST INTERACTIVE
Winner:
Ad Council: I am Witness Emoji
. We've seen a lot of work with emojis over the last few years and it's nice to see the idea used for good and to be something simple so kids can easily engage. I am skeptical that it will do a lot for cyber bullying but hopeful that younger children can learn early and it will help with the issue. Overall, something like this may be the right approach for a start.
Runner-up:
Parti Socialiste Ville de Genève: Ripping Instagram Apart
. What I like best about this work is that the simple digital idea actually moved people to action. Making the issue more personal for people is a great way to use Instagram. It was a simple visual that was easy to understand.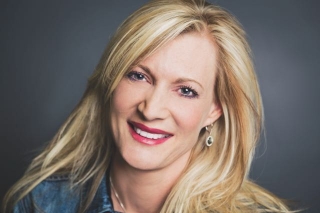 This week's guest judge is Debbi Vandeven, global chief creative officer, VML, based in Kansas City, Missouri.
VML is a leading global marketing agency recently named to the 2016 Ad Age Agency A-List. Throughout her career at VML, Debbi has continually fostered a collaborative creative environment that delivers smart and innovative solutions to clients around the world.
Debbi's creative philosophy is to focus on the idea, rather than a specific channel, and she encourages teams to approach any project from this perspective. It's this approach that's at the heart of VML's mission to move brands forward by inspiring a human connection.
Since joining VML in 2000, she has led creative engagements for global brands such as Colgate-Palmolive, Dell, Ford, Gatorade, Kellogg, MasterCard, PepsiCo, QuikTrip, Sprint and Wendy's.
Her creative leadership has enabled VML to become one of the top global agencies, with 28 offices on six continents and 2,500 employees worldwide.
Debbi has served on international award show juries, including ANDY Awards, Art Directors Club, Cannes Lions International Festival of Creativity, CLIO Awards, IAB MIXX Awards, Loeries, New York Festivals and One Show Interactive.
VML's creative teams have earned recognition from top international shows, including 11 Lions and 25 shortlist recognitions across 12 categories at this year's Cannes Lions International Festival of Creativity, as well as ANDY Awards, Art Directors Club, CLIO Awards, Effie Awards, Facebook Awards, London International Awards, New York Festivals, One Show, Spikes Asia, Tomorrow Awards and Webby Awards.
Her achievements include being recognized in Advertising Age's Women to Watch 2014. Debbi is a strong supporter of initiatives advancing women in creative leadership and mentoring talent to help women develop the interpersonal skills it takes to succeed in today's industry.