BEST TV
Best:
Magistral Dishwasher: Amateur
from Grey Argentina. Cool tagline: "Go Ahead Amateurs". Such a nice use of music to push the idea further. Simple, creative and nicely well done.
Runner up:
AA: Designated Drivers
from adam&eveDDB London. Fresh way to put two such well used themes in advertising "don't drink and drive" and "don't text and drive" together. Nice twist at the end. Cool.
BEST PRINT
Best:
Voice for Victims
from Bates CHI & Partners Mumbai. Good craft. Nice pic. Straight to the point copy. It's hard to came up to came up with a different angle to this briefing. And those guys did it.
Runner up:
Samsung AddWash: Band
from Leo Burnett. "It's nice when you can add during the cycle." A smart tagline and a kind of naif illustration is all this idea need to sell the washer machine. A perfect example of the keep it simple motto.
BEST OUTDOOR
Best:
State Street Global Advisors: The Fearless Girl
from McCann New York. Brilliant. Period. That bull was over there for ages. Why nobody thought of this before? Kudos guys!
Runner up:
Samsung Gear S3: The Smart Billboard
from Leo Burnett Israel. Funny. Sexy. Cool craft. The video case definitely helps to explain how the device works. And it works.
BEST INTERACTIVE
Best:
One.org: Every Girl Counts
from Droga5 New York. A global idea made to raise awareness for a global problem. So simple and so strong at the same time. It's nice to count on Droga5 to have ideas like this one. Congrats guys.
Runner up:
Video Games Museum of Berlin: History Worth Playing
from DDB Barcelona. When I first see (hear?) this project it make me smile. Why? Because it ran on my teenager memories. Good games came to those who wait 'till that sound ends. Bull's eye on the target.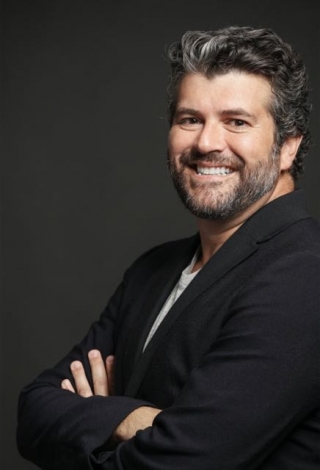 This week's guest judge is Alvaro Rodrigues, chief executive officer and chief creative officer, 3A Worldwide Brazil.
Alvaro Rodrigues, former Africa's (one of the top 5 ad agencies in Brazil) Vice President/ECD is 44 years old and has been in the advertising field for 21. Throughout his career he has worked at big Brazilian and multinational advertising agencies such as DM9 Rio which one he also launched four years ago, Giovanni Draft FCB, Ogilvy, V&S/Y&R and Doctor Propaganda. From 2005 to 2012 he worked at Agência3. For seven years he worked there as creative director and achieved the president position for the other four, being responsible for making Agência3 one of the most sought after agencies in the national advertising market.
He has awards from practically all national and international advertising festivals including: Cannes, D&AD, The One Show, Clio, FIAP, The New York Festivals, London International Awards, Archive, The Cup, CCSP, Abril and many others. He also stands out for having been elected Adman of the Year at Colunistas Award (2014), Rio's Most Awarded Copywriter at Colunistas Award (2013), Creative Director of the Year at ABP - Brazilian Advertising Association (2011), Advertising Professional of the Year at Colunistas Award (2011), two times finalist in the Creative Professional Category at Prêmio Caboré (2011/2014), Creative Director of Year at ABP (2008), among others.
In 2010 he was a member of the jury in Cannes for the Radio category, which was the year Brazil was awarded its 1st gold Lion in the category. He was featured on El Ojo's list of most awarded Creative Directors in Brazil in 2008. Cannes Lions once again invited him to be part of the distinguished jury in 2015.
He had won 26 Cannes Lions so far.
As a juror he not only participated in all national festivals, but many international ones as well, including Cannes (2010 Radio Jury, 2015 Outdoor Jury), D&AD, Clio, The Cup (Intercontinental Advertising Festival), El Ojo, FIAP (TV and Radio Jury President), Wave, LIA Awards.
In its first year (2012), DM9Rio was elected "Agency of the Year" at Colunistas Award. In 2013 Álvaro was elected Adman of the Year at Colunistas Award.
Between the years of 2003 and 2005 he was the president of Rio de Janeiro's Clube de Criacao. He's currently the President of ABP - Brazilian Advertising Association.
Throughout his career Álvaro has worked for brands and segments such as Kraft Foods, SC Johnson, GlaxoSmithKline, ESPN, Suzuki Motors, Folha de Sao Paulo Newspaper, Brahma Beer (AMBEV), Acer, Perrier, FIAT, Volkswagen, TIM, Diageo Ypioca, Itaú Bank, O Globo Newspaper, Jornal do Brasil Newspaper, Sendas, Xerox, Riotur, Amnesty International, Fundacao Getulio Vargas, TV Globo, FIRJAN, Ancine, Odebrecht, Rossi Residencial, Fashion Mall, Plaza Shopping, Norte Shopping, Sistema Globo de Radio, Governo do Estado do Rio de Janeiro, among others. He specializes in the following segments: institutional, retail, real state, alcoholic and non-alcoholic beverages, politics, education, health and tourism, among others.