BEST TV
Winner:
Bufdir - The Lunchbox
. I'm a sucker for a simple story told well, so this one got me. It's crazy to think that there are kids going to school with no food in Oslo. Norway is supposed to be a socially democratic paradise! Anyway, the little actor gives a great performance and the supporting cast is pretty good, too. Shout out to the little girl flipping her water bottle, like "nothing to see here" behind him.
Runner-up:
Choice Hotels - Need a Break
. I FELT this spot. It's like at the end of a relationship when everything you used to love about the other person suddenly drives you insane and you just need to get out. But, for the office. Great insight. Solid execution. Fun. Sometimes that's all you need.
BEST PRINT
Winner:
Samaritans: Loneliness
. Proud of myself for going the extra mile and googling these Chinese characters. It was worth it. I love print ads that show you something familiar in a new way, and that's what this does. And for a good cause no less. Double whammy.
Runner-up:
Salvation Army
. My first year of ad school, I thumbed through so many Archive Magazines that my thumbs bled. Okay, that's not true. But they probably chafed. Point is, I always dreamed of doing a simple, visual execution that said it all. As a writer, it seems so elusive. This does it. Bravo.
BEST OUTDOOR
Winner:
42Below - Cocktail Lemon Soap
. I love ads that actually change something in the world. It means someone really spent time thinking about a problem and I appreciate that. This is a fun, useful solution to a pretty urgent issue. I read somewhere that organic materials in landfills create an enormous amount of methane, which seriously contributes to our warming planet. "Get drunk to solve global warming" is a pretty alluring form of activism.
Runner-up:
Thai Health Promotion Foundation: Speed Limit Monk Statue
. Again, this is a smart solution to a real problem. Simple. Brilliant. Love it.
BEST INTERACTIVE
Winner:
NY Society for Ethical Culture: No More Black Targets
. By far, the best thing I saw this week. The insight alone gave me goosebumps. An engaging, moving, eye-opening way to get people to think about something they've likely never considered. I don't know why I'm writing in book jacket blurb speak. This deserves better than that.
Runner-up:
Thai Health's Wellbeing Project: Hearing Rescue
. I feel like a broken record here, but I love how this is an actual, physical solution to a real world problem. Super smart. My main takeaway from this week's Best Ads is that I gotta up my invention game.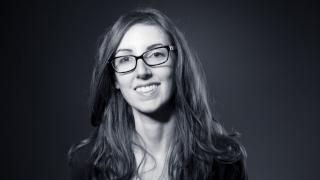 This week's guest judge is Casey Rand, group creative director, Droga5, New York.
Casey Rand is a Canadian posing as an American, mainly by wearing sneakers in the winter. She spent her early 20s in Ontario getting her business degree from Queen's University, her mid-20s in Virginia getting her Master's in Communications from VCU, and most of her 30s wondering why she didn't go to film school.
Casey started her advertising career at BBDO, working on brands like AT&T, Starbucks, and HBO. After a short stint at Silver & Partners, working on Ben & Jerry's, Carmax and Verizon, she landed at Droga5, where she's put in time on Diet Coke, The Clinton Foundation, the National Women's Law Center, The YMCA, Under Armour, Chase and more. Her work has won many of the awards that are usually listed in biographies, including Cannes Lions, One Show Pencils, D&AD Pencils, Webbys, Effies, Emmys and the infamous Richmond Cannonball. In 2015, her "Equal Payback Project" won the first Gold Glass Lion at Cannes.
When she's not making ads, Casey writes for various humor outlets, including Reductress, Funny or Die and the now-defunct Bygone Bureau. In 2009, she wrote a book called "People Who Deserve It," that can still be found in select bookstores' bargain bins. Ancestry.com says she's 49% Polish, 33% Romanian, and 18% Greyhound.