I'm on paternal leave right now, so my adman brain is shut down and I'm taking in everything with little time, no sleep, and better things to do. I love it. It's been a minute since I've had 'the work' so thoroughly defamiliarised.
BEST TV
My Favourite: NZ Transport '
Rat's Tale
'. Visceral. Heaps of heart and charm and honesty. Rewatched again and again. (In a way, it reminded me of my favourite Cannes Grand Prix from Cannes-Territory by Blaze.)
Runner up: Kia Soul '
The Arrival
'. Cute as heck.
BEST PRINT
No Favourite.
Runner up: Commission for Gender Equality '
Frasier
'. As an Asian who has his ass handed to him on a daily basis by our non-Asian industry, this tangentially spoke to me.
BEST OUTDOOR
My Favourite: Volvo '
Moments
'. 'Hire a photographer. Put her in a car. Ask her to take pictures with the car. Exhibit photos.
...this sounded like a Yoko Ono Grapefruit excerpt, until the video got to the actual photos and they look gorgeous and now it's not just another procedural art experiment.
Runner up: Burger King '
All Hands On Flavor
'. I thought they were giving away actual prosthetic limb toys with happy meals which seems really cool.
BEST INTERACTIVE
My Favourite: Reclame Aqui '
The Color of Corruption
'. I adore 'tech' that's simple and pure and human. 'Turns bad guys' names to purple' sounds exactly that.
No runner up.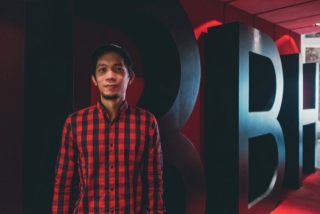 This week's guest judge is Asterio Gutierrez, Nike creative director and writer at BBH Singapore.
His noted work includes Nike Unlimited Stadium and Smart TXTBKS, among others.
He owes everything to his mentors-Andrew Petch, Eric Cruz of W+K and AKQA, and Fred of Fred & Farid.
Esquire Magazine selected him for their 'Best and Brightest' list, described as 'Fourteen individuals and organizations who are changing our environment, circumstances, and our minds for the better.'
He is most inspired by his newborn premie daughter, Ari.
His full work and bio are at
astegutierrez.com
.