BEST TV
Winner:
#ISeeYou
. Financial entities are so formal and it's amazing that this case use musical power to highlight its client's relevance. Generating empathy and closeness, they show that they know what they do, their work matters and they respect that work. Aesthetically crafted, so attractive. Perfect art direction and photography. A travel around Johannesburg starting early morning and ending by night, deserves to be the best.
Runner-up:
Dream Makers
. Excellent mixes between audiovisuals technique that remark different kind of Honda models. A trip across innovation that exalts brand cinematographically. A smart shot, attractive and flashy to demonstrate every car specification. No doubt, a great team work.
BEST PRINT
Winner:
Borders Cuidad Juarez
. Stepping outside price battle and common places is so hard. We live in a world where material assets stand out over spiritual ones. Amazing campaign within in a single image says everything, in a time where discrimination, segregation and xenophobia are starring everyday. Brilliant work, simple, straight and a strong message to say that we all are equals.
Runner-up:
Businessman
. Good art direction, photography and retouching. A direct idea that no needs explanation because having a coffee is something that wakes you up to the world.
BEST OUTDOOR
Winner:
Field Museum
. Outstanding idea to educate and to invite people to tell stories of every specimen that lives inside this museum. A different way to interact with nature through the voice of those who wish to learn a little more of it.
Runner-up:
Hot Dog Sauce
. Ad cliche, but works. Playing mistakes sometimes can be fatal for a brand, in this case and being a well know worldwide brand it got people's acceptance and make them smile.
BEST INTERACTIVE
Winner:
Cansa, Back to Normal
. Those ideas that use humor to touch health's topics (so complicated like this) are so hard to sell. Empathy took the grand prize for this ad that interview different testicles that go from the fear or terror of the disease, to recover thanks to the early detection of the cancer. Genial.
Runner-up:
Green Light Run
. When technology plays in favor of sport to encourage it, it is a contribution to society. Great idea with a clear goal, achieve 42K run in the most populated city in the world, without stopping. Great idea, great results.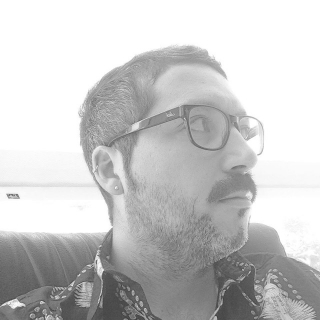 This week's guest judge is Ferju Cuevas, creative director at Inbrax Santiago, Chile.
An advertising lover, 35 years old, 12 years working in the industry. He started his career early young at BBDO Chile as a copywriter then he moved to Grupo Link as creative director, continuing on that position at Proximity Chile and FCB MAYO.
Across his career he had worked for clients such as Nike, Citroen, Cencosud, Sony, Jeep, Bayer, Coopeuch, Samsung, LG, Old Spice, Skechers, Gillette, P&G and 3M among others.
Ferju's creativity has been recognized locally and globally at Wina Festival (Worldwide Independent Advertising Festival), AD STARS (Korea), Cristal Festival (France), Creativity Awards (USA), Creativepool (London), Luerzer's Archive (Germany), Bestasdontv (where he is ranked #1 among all creatives), FIAP (Argentina), ACHAP (Chilean Advertising Association) and EFFIE Awards Chile.
He has been the jury at Fepi (Argentina), Creativity Awards and New York Festivals.