BEST TV
Twenty five years ago, Francis Fukuyama wrote a book called the End of History. Can't say I've read it, but the title always appealed to me.
I feel like I'm looking at the end of advertising history. All the original ideas have been used up. We're left with reruns and mash-ups.
I had been looking forward to this task. I'd even been watching a bit of telly on free to air to see what is happening in the real world, thinking that the world's best would be infinitely better.
It's not. (But then how can anything actually be infinitely better?)
It's certainly better, but I'm struggling to find a winner and a runner up, as briefed.
Three of the spots have a huge legacy to live up to - Nike, Johnnie Walker and Duracell. They all fail when compared with past glories.
Another sails far too close to the legacy of another brand. No need to point out which.
And another is, well, fairly pointless.
So, I'm left thinking that
Secret Escapes
is probably the best and if I have to pick a runner up, it's
Nike's Mo Farah
, mainly because he's awesome.
BEST PRINT
And I thought the film was disappointing.
Least worse is
Honey Beer
from that powerhouse of advertising, Honduras.
BEST OUTDOOR
Audi - I don't get it?
Nissan - why? Surely there was a better ad with an artistic pig?
Babbel - I'm sure they could have had much more fun with this idea.
Tuborg - isn't the whole point of music festivals the loud music? And the beer?
The winner.
CEAT
- this looks like such a sensible use of old tyres it really ought to be taken on around the world.
Runner Up.
Sky
- Odd, silly even, but I'm sure it would have got noticed.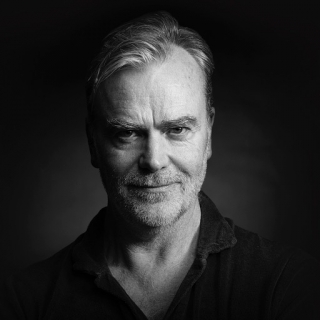 This week's guest judge is Ben Welsh, chief creative officer, DDB Group, Sydney.
Ben is an integral part of the senior management of the agency and has overseen multiple, significant business wins.
He plays a vital part in delivering communications across all borders for some of Australia's biggest advertisers and most famous brands. Ben leads a team of over 40 creatives working across digital, direct, retail and brand.
In 2015 he was voted Campaign Asia's Best Creative Talent for Australia and NZ.
Over the years he and his department has won numerous Australian and international creative and effectiveness awards, notably at Cannes, D&AD, The Effies, AdFest, OneShow and Caples. Ben is a past President of AWARD and has been Jury Chairman for Caxtons, AWARD and Adfest, and served on a number of creative juries, including Cannes.
His inspiration is the reader, the viewer, the listener and the clicker; our raison d'etre, who for the most part, is bored, insulted and uninspired by what our industry produces. "How come the IQ of our audience is assumed to drop as soon as it's a commercial message within the medium?"
Before he discovered advertising he dabbled with Marine Biology, Entomology, wine selling and winemaking.