BEST TV
Winner:
Petit Bateau
. I'm a sucker for a good product demo ad.
This one has it all. It's beautifully shot, with some really interesting visual touches and surprises along the way.
And as any parent will tell you, it's bang on the money as far as kids and their favourite outfits go.
The little sweater exhale at the end is wonderful.
Runner up:
Dockers
. It's funny. I feel like there's not enough funny stuff out there.
BEST PRINT
Not the strongest week for print.
All of these feel like derivatives of things I've seen before.
If I had to make a decision based on what stood out in the mix, I'd go with
Volkswagen
as the winner and
Bharat Learn
as a runner up.
BEST OUTDOOR
Winner:
Renault
. There are many ways to celebrate a 40-year anniversary. This is by far the most unexpected.
A beautiful piece of product design combined with a clever bait-and-switch video to mark a milestone in French automobile history.
Runner up:
Narcos
. An innovative use of space, and an execution that captures what the show is about.
BEST INTERACTIVE
Winner:
Ikea Human Catalogue
.
Have someone memorise the entire Ikea catalogue, before challenging the nation to test them by reading their own Ikea catalogues.
A deceptively simple idea that works really hard for the brand.
Genius.
Runner up:
KFC
. Concrete proof that you can literally gamify anything.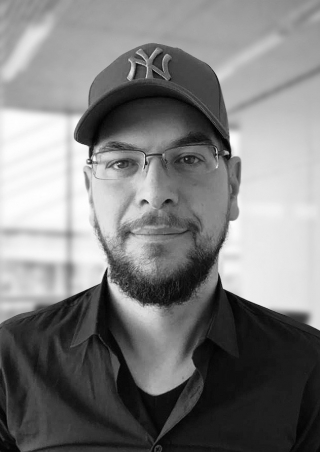 This week's guest judge is Marcelle du Plessis, creative director, Liquorice Digitas LBi South Africa.
Marcelle has spent the last 15 years sampling South Africa's greatest agencies. He's held senior positions at global shops, indie shops, indie shops who became part of global shops and one little startup that thought it could, but didn't.
Along the way, he's learned that great ideas can happen anywhere and that the real work of advertising lies in cultivating them into something extraordinary.
He believes that the success of a campaign is directly proportional to the amount of fun had whilst making it. It is a philosophy that has brought him recognition at most of the industry's major award shows as well as some minor ones that no one has ever heard of.
When he's not all up in the digital space, he's at home in Cape Town chasing his three little boys around the garden.
As a copywriter, he is acutely aware of how very little people like to read, and feels this bio fits the optimal number of words for any creative to engage with.