BEST TV
Winner:
H&M: The Fall Collection
. Sassy, daring, effortlessly cool. Throws you right back to the age when you wanted something just because all the popular girls had it: Naomi's wearing it, Adwoah's wearing it, of course, you need it. To pull off something like that in 2017, you need a strong sense of style. 5,5M views in five days are the best confirmation.
Runner-up:
Netflix Is a Joke
. Netflix being Netflix in the most Netflixy way - what's not to love about that?
BEST PRINT
No favourite.
Runner-up:
Guinness: Croke Park Tunnel
. Works. I also liked the fact that a social post was submitted as a print.
BEST OUTDOOR
Winner:
Lotto: Bucket List Experience
. I have lots of respect for people who spend all this money and all this effort on making several random strangers have fun. Effective? No. Cool? Yeah. When projects like this disappear - that will be a truly sad day for advertising.
No runner-up.
BEST INTERACTIVE
Winner:
Vodafone: Say it Tika
. Beautiful idea: simple, involving, useful. Probably the smartest project I've seen this week. A strong execution for a challenging brief: making global brands locally relevant is one of the toughest tasks you can face, and this ad nailed it, without any help of self-invented local insights.
Runner-up:
Volkswagen Tiguan: Rule the Road
. I've seen many scavenger hunts on Instagram, but this one is the most entertaining of them all.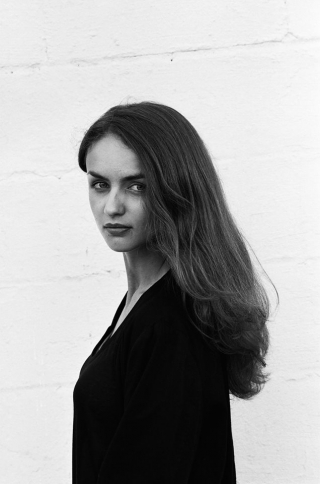 This week's guest judge is Polina Zabrodskaya, creative director at Publicis London.
Polina has spent enough time in advertising to learn that people don't read each other's bios. She believes all they care about is whether or not their work is getting the badge "Best".
For Polina, the best ad is a new ad. Because if you can spot a dozen references shining through - it's not the best work. It can be good, even beautiful, as all smart copies usually are, but it can't be considered best.
The best ad is a real ad. Because spec work is easy.
The best ad is a brave ad. Because something that could have gone horribly wrong but didn't, makes the industry freer.
And, if you are still reading this, then yes - Polina has won Gold Lions and Pencils, judged shows: from Cannes Lions to Ad Fest, appeared on all kinds of random lists and ratings, and probably that's why she's judging this week's submissions.
Or maybe because she hacked BestAds - that's what Russians do.