Hey Adworld, let's get festive! As always, I have been given some tough choices in this week's grab bag of global creative greatness. Maybe I have a humbug heart, but I just really dig festive ideas that don't make me diabetic with their sweetness. And I really like being entertained and I don't like being insulted. I have simple needs as a consumer, I think. So, here goes.
BEST TV
Back to my point above. This week there was some entertaining work, provocative films, and a spot that displeased me. But let's focus on the bright sparks.
Audi Parking lot
. Loved it, loved it, loved it. It had it all. The writing was tight, the timing was impeccable. A relatable situation taken to the extreme, lancing the saccharine season. Product at its core, complete with sexy Audi rumbles, requisite tech inserts. Great stuff.
Second best:
Soar
. You gotta hear this. I'm a sucker for a solid accent but this is fantastic writing, and the VO talent is perfectly natural. It's cinematic without the 'teen' tropes; the clever pauses and music serve as tense misdirects. I didn't know where it was headed which made the 2 minutes fly by.
Third best:
My Protection: The Big Jump
. This film actually had me on the edge of my seat, willing the people to take the plunge. Thing is, it was a looser connection to its product than I was hoping, which is why it placed third.
BEST PRINT
Nope, none. Sorry.
BEST OUTDOOR
A few familiar executions here. But, insightful ideas always shine. The
Coughing Billboard
gets my vote on the walk-by test. I'd be keen to know the scale of this campaign, but it's clearly PR-able and memorable. And, that's it for the Outdoor & Ambient category this week
BEST INTERACTIVE
Everything is interactive these days, which I guess is why Cannes finally killed the Cyber category for 2018. To be clear, there are good ideas in here enabled by digital. But, because I'm judging, I decided to back the digital-first ideas. Best use of the media,
Gordon's finest beer
. I have never even heard of this beer, but totally got the brand personality after experiencing this simple adblocker. Second,
Cards against Humanity
, because crowdfunding a plot of land on the Mexican border to stop Trump building a wall is a stroke of genius.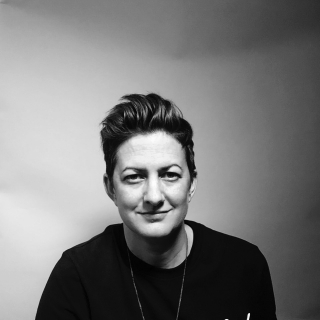 This week's guest judge is Genevieve Hoey, group executive creative director at R/GA New York.
From outback Australia to the wilds of New York City, Genevieve is group executive creative director at R/GA, where she leads campaign creative for Nike, Converse, Tiffany, Uber and other clients. Prior, Genevieve was the global CD on Booking.com at Wieden + Kennedy Amsterdam. She's created spots of varying lengths and languages, integrated campaigns, short films, digital content series, interactive installations, music videos and more. Career highlights include crashing an expensive car into a mountainside in the Andes, creating a machine to fling pies at Miley Cyrus and haunting a series of quality hotels. Her hobbies used to include crate digging for soul music, spontaneous unwise travel and the quest for the perfect dirty martini, but that's all changed. Her hobbies are now chasing around her two young sons. Oh, and any kind of alcohol.