BEST TV
Winner -
Bulldog Skincare: Investigation
. Talk about gutsy. Insightful, down to earth and extremely witty, this couldn't be more British. Great stuff. And what a great way to flip the script at a time of year when everything starts to blend together and feel same-same. This hilarious spot will stand out for sure.
Runner-up -
Air New Zealand: A Very Merry Mistake
. Funny stuff. It's self-aware and very entertaining - the writing is on point. It's a little long and could've been tightened up in parts but overall does a great job of adding a little twist to the good old "Santa's workshop" trope that we've seen so many times before.
BEST PRINT
Winner -
Vertex: Arduous Tests
. Simple and engaging. This ad feels authentic and effortless while showing a lot restraint. And it's that restraint that makes this an instant classic. Bravo.
Runner-up -
Blue Cross: Reverse Poems, 1
. The effort, care and craft here is impeccable. Both copy and art are extremely well considered and thought-provoking. Well done.
BEST OUTDOOR
Winner -
Bud Lite: Cease and Desist
. Not so sure this belongs in the 'outdoor' category but it sure is fun. I doubt anyone outside of the advertising industry would really care about content that 'extends a campaign' like this but I appreciate the effort from Bud Lite here. It's certainly well worth a swing and the mere fact that they recognized an opportunity, got their legal team on board and went for it is commendable.
Runner-up -
Calidda: Lima is Talking
. If this is real it's a nice, innovative concept that has some potential. Could definitely have been executed with a little more smarts but overall I like it.
BEST INTERACTIVE
Winner -
M.J. Bale: Coolest Suit
. I absolutely love everything about this. The concept is incredible, all the content is executed perfectly which is saying a lot for branded content. It's also seamlessly and wonderfully integrated into social media and an experiential retail activation without any part of it feeling forced or shoehorned. It's just perfect.
Runner-up -
Tourism Palau: The Palau Pledge
. What an incredible idea. Beautifully executed, the design work here is just lovely. Logistically speaking, this must have been a monumental undertaking so kudos just for that.
BEST RADIO
Winner -
Water Corporation: Longest ad for shorter showers
. Educational message delivered in a simple, clear and entertaining way. Some nice writing. Had me paying attention for 4 mins so obviously worked.
Runner-up -
Viral Guard: War
. This was alright, not the best but stood out amongst a mediocre list this week. They took an insight, a typical stereotype/cliche and poured some rocket fuel on it. The ending was a little fast and left me feeling somewhat flat but it works well enough.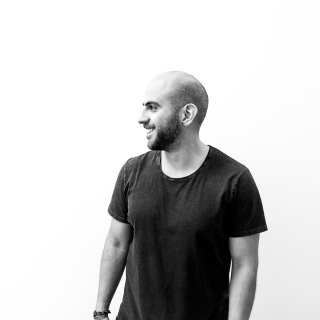 This week's guest judge is Zaid Al-Asady, senior vice president and creative director at Deutsch Los Angeles.
A Londoner in Los Angeles by way of Sydney, Australia, Zaid is a highly awarded senior vice president creative director at Deutsch with a passion for the reciprocal relationship between design, advertising and popular culture. Currently working on integrated campaigns for Volkswagen and Target, Zaid is most excited by telling engaging stories through the splintered media landscape.
His career span includes time at Wieden+Kennedy, Mother London and Leo Burnett Sydney where he's championed integrated campaigns, virtual reality film-making, apps, games and social-driven work for brands including Nike, Samsung, McDonald's, Beck's, Uniqlo, Nokia and the Australian Bureau of Statistics to name a few.
He's also won a lot of awards but doesn't like to talk about them.