BEST TV
Winner:
Lotto NZ
. Lotto ads are easy and hard at the same time. Easy because you're not trying to sell tyres, but hard because it has to be great. Because there's no reason it shouldn't be great. A bangin' product with a bangin' budget. So credit to the DDB team who rose to the challenge and made a goodie. Really good performance, direction and script writing. Well done.
Runner-up:
Team Canada
. You get an award for craft.
BEST PRINT
Winner:
KFC
. We first saw this on a Planner's screen in the office. Then we saw it on Ad Age. Then we saw it everywhere. It's great. Usually great stuff makes you jealous, but in this case we felt a weird sense of pride that they pulled it off. Great print (McWhopper, Forbes Billie Gates, Pass the Heinz) is more and more becoming PR in disguise, and 'FCK' is another cool example. Congrats to our mates at Mother and the clever marketers at KFC.
Runner-up:
Smart car
. Runner up goes to Smart Car for making us feel the frustration of driving around looking for a carpark.
BEST OUTDOOR
Winner:
Rescue Rashie
. Clever always beats funny or sad, so Rescue Rashie is our top pick. Genuinely helpful and culturally on point. Great in an emergency, but also cool that kids and parents will unzip the rashie and discuss CPR. A bank ensuring kids grow up into adults who will need a mortgage is also excellent long term thinking.
Runner-up:
Love Better
. 'The Gun Store', by Grey New York, has made doing a 'shocking' pop up store impossible, but this had nice heart to the idea.
BEST INTERACTIVE
Winner:
Honda R
. We sit next to the clever dudes who did Honda R 'The Other Side', and I reckon they'd give this a nod as a nice next instalment. A car windscreen that displays a virtual racing opponent is a cool piece of tech, and the thought of whether a gamer can go faster than a real world racer is nice. The car is a heinous shame bucket though. Hopefully it's fast enough that people only see a blur.
Runner-up:
Unicef
. Runner-up goes to Unicef. Edelman continue to impress.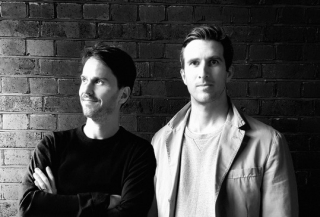 This week's guest judges are Simon Vicars (right) and Andre Sallowicz (left), creative directors at adam&eveDDB, London.
Simon and Andre are two of the most consistently celebrated creatives in the world, having won gold or Grand Prix at every major award show.
As creatives, their work has won 50 Cannes Lions, including Grand prix and Titanium lions, as well as 18 Gold lions across six different clients. Over the past decade, they've topped The Big Won rankings, and featured on the Cannes top ten list on three separate occasions.
Their work for clients like Heineken, Samsung, Getty Images, Burger King and Mars have become case studies in effectiveness, penetrated culture, and have even been tattooed on some guy's leg.
The pair are currently creative directors at adam&eveDDB, London.