BEST TV
Winner:
Handwerk: 'And what did you do today'
. The clear winner for me. They took a simple trope and elevated it into a truly charming experience through the power of craft. Every little detail is given a funny twist. Seems like it would have been a blast to make.
Runner Up:
Audi RS 5 Coupe: Final Breath
. This rose above the rest for me simply because they executed the idea well. It's a bit too "Most Interesting Man", but self-aware enough to make me think they're in on the joke. And the simple fact they convinced an automaker to buy an idea deserves added credit.
BEST PRINT
Winner:
Zero Discrimination
. Not a great week for print. An arresting visual that got my attention, but then the messaging is a bit confusing. Also not sure as to why the stripes are bleeding into each other. That said, I stopped and read it, so job done.
Runner Up:
McDonald's
. Simple, direct and to the point. What it lacks in craft it makes up for in clarity. Which speaks volumes about the convoluted nature of the other contenders this week.
BEST OUTDOOR
Winner:
Lacoste
. So simple, so smart, so PR-able. And I love that it stretches the notion of what outdoor is, whilst actually raising money for a cause, rather than simply awareness.
Runner Up:
Coke
. The perfect example of standing on the shoulders of giants. Being able to show the smallest glimpse of the branding and still get across what it's for is a testament to the decades of work done before by Coke. Outdoor is meant to be simple, with stopping power, and the slight WTF of this does that for me.
BEST INTERACTIVE
Winner:
Cochlear Hearprint
. Pretty nifty tech that creates demand for the product. A nicely thought through experience that's simple and intuitive, plus engaging. And beautifully crafted.
Runner Up:
Tulipan Translate
. Funny, and on brand. Feels familiar, but the internet likes stupid and sex, so this makes perfect sense.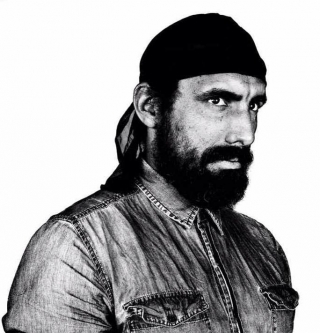 Adrian Flores is currently an ECD at Publicis New York, where he has overseen creative on Cadillac, War Child, Walmart, T-Mobile and Tourism Mexico.
He started his career in Sydney, most notably spending time at DDB and Publicis Mojo, before leaving to spend five years in London and Berlin at Publicis, JWT, BBDO, R/GA, and AKQA, on brands like Dove, Google, Heineken and UBS.