BEST TV
Winner: It's got to be
Apple Welcome Home
. There are so many reasons, from the craft to the soundtrack to the amazing dance performance. This is the kind of ad that from time after time helps us reconcile with film in its purest form. No funny dialogue, no animals speaking, no slapstick comedy. There are less and less of these, therefore I always welcome them. Conceptually speaking, it captures in fantastic fashion, that feeling of companionship that these home devices can provide. It's not just about music, otherwise this could be just any Sonos ad. It's about this strange new type of relationship we are establishing with technology and how it can be welcoming and warm and even healing in certain situations. The ad expresses all this with a level of craft that certainly will make it a strong contender for the awards season.
Runner up:
Gun Control, It's morning in America
. Turning the imagery and symbolisms of the American Dream into a reflection of a nightmare created by guns is a really smart move. I have to say that I didn't know the original ad beforehand, and I had to refer to the write up to understand it better, which makes the idea obviously less effective.
BEST PRINT
Winner:
Shutterstock
. It's hard to judge print these days, but my criteria to judge it is still the same: it has to be nice enough for me to want to stare at it long enough to get the idea.
Runner up: No runner up for me.
BEST OUTDOOR
Winner:
McDonald's
is a pretty obvious winner. First, because it's a really simple device based on brand identity and actually really helpful when you are on the road, and secondly because it's not trying to -allegedly- 'save the world', it's just really good-ole brand advertising, working around the key element of their visual equity.
Runner up: It was hard to find another piece that really makes the cut. If it can actually be scaled, the
Blind Faith Update
is an interesting work of design. Seeing those children's reactions in the
Pay Inequality
ad is cute too, their answers seem genuine and candid, but the creative device (the interview) has been used so many times by all of us that it makes it less impactful and engaging.
BEST INTERACTIVE
Winner:
Hands Away Ghost Injuries
. There's something haunting about leaving these "ghosts" of sexual harassment on the places where it actually took place. Similar, to all the PSA work that I usually like, it gives you something to do about it, it's not just simply raising awareness. It asks you to be alert and do something.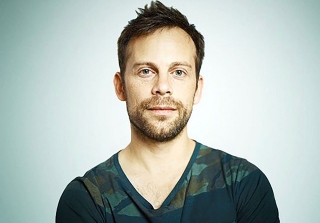 This week's guest judge is Javier Campopiano, chief creative officer, Saatchi & Saatchi, New York.
With over 20 years of global industry experience, Javier was appointed chief creative officer of Saatchi & Saatchi New York in October 2016. Prior to his current role, he served as CCO of Saatchi & Saatchi Latin America where he helped revive the creative reputation of the network by producing award-winning work for clients such as Toyota, Tide, Crest and T-Mobile.
Javier began his career in advertising as part owner of a small design and communications boutique in Buenos Aires. He went on to work at some of the industry's most well-known shops with stints at Ogilvy, JWT and Del Campo Nazca Saatchi & Saatchi in Latin America.
In 2012, Javier was appointed chief creative officer at FCB NY where he led the team that developed the "The Real Cost: brand for the FDA's first anti-tobacco campaign aimed teens after having previously led FCB Buenos Aires to be named the most awarded Argentinian agency at Cannes. He then went on to rejoin Saatchi in 2014.
A globally recognized talent, Javier's work has been awarded at the most prestigious festivals in the industry. He has been the proud recipient of over 50 Cannes Lions throughout the course of his career, including an Outdoor Grand Prix, and has served as a juror for numerous global and regional festivals.
Javier is married and has two daughters, Isabella and Helena. His wife, Julieta, is a Freudian psychoanalyst who jokingly claims that Javier is her own award show case study.