BEST TV
Winner:
Sparkasse Credit: The-Not-Sure-Song
. Full on pop culture from a German bank. That's different. If all banks did this kind of advertising, people would hate banks less. I love the insight. Crazy about the ambition to go all in with music video production. I'm sure this is the bomb back in Germany.
Runner Up:
Londis: School Disco
. In the age of Amazon, it's nice to know that there's still a local grocery that never runs out of fake tan, deodorant and tissue on school disco nights. I hope Londis will always be there for the locals.
BEST PRINT
Winner:
The Wild Detectives Bookstore: Bathroom
. Turning a cult classic like The Catcher of the Rye into an anti-wrinkle cream is a provocation. It's also a riddle that all book readers will solve immediately. The rest of the world still wonder what the hell this ad is about. That works for me.
Runner Up:
VW: One Accident is Enough
. Classic print idea with a nice illustration that makes the point. VW needs a lot of great ads to rebuild their brand image.
BEST OUTDOOR
Winner:
Ukrainian Marketing Forum. Mold
. It's small scale but I like the message. A million year ago I had to read Kotler at Business School. Since then, everything has changed. Simple and thought provoking installation.
Runner Up:
Biscoitos Zeze: Honey Help
. The world needs more kindness. This is the core of this little but very sympathetic street experiment. Made me feel a little happy inside.
BEST INTERACTIVE
Winner:
Tesco: The unforgettable Bag
. Today I saw a horrifying image of a stranded whale. It had suffocated in massive amounts of the plastic waste that fills our oceans. This simple idea from Tesco is a step in the right direction. Instead of preaching to the converted it speaks to the wallet of everyday shoppers and no doubt it'll spare the ocean for a lot of single use plastic bags.
Runner Up:
Play-doh: Gallery of Emerging Species
. I'm a dad to a 6-year old daughter that will flood this gallery with strange creatures. I love that there's still toys that stimulate children's creativity.
BEST RADIO
Winner:
Meteorstone: Deep in the Earth's Crust
. How stupid am I? I thought meteor stones fell from the sky. Now I know that there's a query with some seriously hard stone that ends up being polished by a man in orange hearing protectors. Nice production value in a spot that takes the listener all the way into the earth's crust and back. I love to learn something new. That makes this a winner.
Runner Up:
Pizza Hut. Footy Feed. Pick a side – Ribs
. A catchy song always works in this media. Now go and get some ribs in your hand. Who wants wings anyway?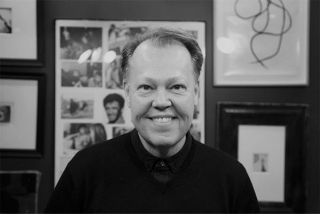 This week's guest judge is Per Pedersen, global creative chairman at Grey, based in New York.
Under his leadership, Grey has reshaped Grey's reputation as a creative agency through cutting-edge work across disciplines, that have broken new ground in brand experience and helped forge a reputation for 'Famously Effective' creativity.
Per is Grey's global creative evangelist, strengthening the agency's creative culture and the quality of work across the network. He also chairs the Grey Global Council.
Per has been with Grey for more than 25 years. He is co-founder of Uncle Grey in Denmark and has served as chief creative officer of Grey Germany. Since 2010, he has been based in New York first as deputy worldwide chief creative officer and a global leader on Febreze, and later as chairman of the Grey Global Creative Council which has achieved record performances at Cannes.
With over 500 awards, including 97 Cannes Lions, he ranks among the most recognized creative leaders in the industry and has served on prestigious award show juries including Cannes, D&AD, LIA, Andys, New York Festivals and Clios. Per is a speaker at major industry events and member of the D&AD Advisory Board.