BEST TV
Winner:
Ikea Ghosts
. There's a little bit of moneysupermarket.com in this new spot for Ikea. I've never been a massive fan of that campaign but a big one of this advertiser and this execution. Reviewing this ad was the first time I'd seen it and I wondered where it was going. The end gag is expertly delivered and the whole ad is very watchable time and time again.
Runner Up:
Lucozade David and Goliath
. What's this? Dialogue? Don't be silly. And very silly this ad is too. It feels nicely old fashioned. And what is wrong with that?
BEST PRINT
For those people who say that print is an irrelevant media these days (and I hasten to add that is not me) I can't argue with it based on this evidence. I've seen some great print work this year but sadly none appeared this week.
Winner:
Chicago Sun Times
. I'm sure I've seen this before but the creatives were probably not even born when I saw it. Plus point. Long copy that is well written.
Runner Up:
Amnesty International Weapons
. I don't actually get this ad (yup I'm stupid) but the art direction is great.
BEST OUTDOOR
Winner:
McDonald's Weather Reactive Billboard
. A lovely campaign that brightens up the dull English weather in April. And seeing that the weather is all us Brits ever talk about apparently, this piece of outdoor should create a lot of conversation.
Runner Up:
Amsterdam Metropolitan Area Gumshoe
. It was a choice between this and
Burger King Popcorn
idea but the idea of encouraging people to bring stinky burgers into cinemas put me off. At least the Gumshoe idea, although equally gross, had a positive spin to it.
BEST INTERACTIVE
Winner:
Mercedes Benz The Universal language of Pain
. You learn something every day. Especially when reviewing Best Ads. Did you know there are over 7,000 languages in the world? And 73 in Thailand alone. This neat idea helps to try and solve that problem. I hope it works.
Runner up:
Galerie Perrotin Feed Instagram
. The idea of trying to get people to view art for real in a gallery rather than on Instagram is a good one. On the negative side it does bring up a downside to viewing art in public. "Get out of the bloody way."
BEST RADIO
Winnerish: Anyone who has ever worked for me knows my dislike of this medium. Even those ideas that in other people's ears were very very good, I thought were ok. I just don't like commercial radio. Sorry. So with this in mind
Hansaplast If men got a Brazilian wax
is the winner simply because it's the shortest ad. There is no runner up.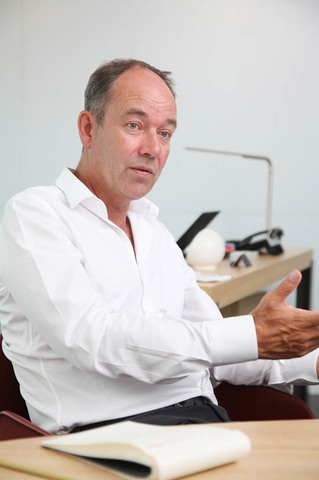 This week's guest judge is Jeremy Craigen, global chief creative officer of Innocean Worldwide.
Jeremy started his career many moons ago, at Ted Bates where in his first year was awarded best young creative team by the UKs Creative Circle.
After Bates merged with Dorlands he moved to the then named BMP DDB Neednam where he stayed for many years and many name changes.
During his time as a copywriter there he won awards across all the major award shows on accounts such as Sony, Budweiser, Harvey Nichols and VW.
In 2002 he was appointed as executive creative director and during his tenure the agency was twice awarded Agency of the Year award as well as Agency of the Decade by the Gunn Report.
In 2013 he was awarded the Chairman's Award at the British Television Awards for his outstanding contribution to film advertising.
In 2015 he joined Innocean as CCO, looking over 23 offices worldwide.
With new leadership now in place in key areas, Europe, North America, Sydney and India, he is very excited about the creative future of Innocean.