BEST TV
Winner: There's a bit of a budget theme for my TV picks this week, starting with the '
Suspiciously Low Prices
' spot for Secret Escapes. A retail ad for an value-driven travel company, it gave me enough of a chuckle to gain the top award.
Runner up: My name is Christie Cooper, which also happens to be the name of an Australian news reporter. Not exactly a Michael Jordan or a Clint Eastwood, but if
Skinny Mobile
wanted to create a sequel to their 'World Famous Names' commercial, I'm here.
BEST PRINT
Winner: There's not a lot going on in the print category this week.
The World Cup domestic violence ad
is my winner. It's an interesting idea for a topical ad, with a pretty shocking statistic to back it up.
BEST OUTDOOR
Winner:
Fruit of the Loom
created an outdoor campaign that's designed to go unnoticed, for underwear that's designed to go unnoticed. Only 6 people saw the ads but I'm sure many more watched the online video.
Runner up: With great campaigns for Peace Day, Pride and anti-bullying,
Burger King
have proven that they're not afraid of talking about social issues in their advertising comms. This one's a bit smaller, but celebrating the end of the female driving ban in Saudi Arabia with free Whoppers (or whoppHERS) feels like a nice continuation of this work.
BEST INTERACTIVE
Winner: Estado used real-time data from their newspaper to create a confronting '
Warboard
' that proves that more people die in Brazil than in active war zones. I originally thought they could have done more with this campaign, but the simple facts themselves are pretty powerful on their own.
Runner up: Another scoreboard, but this one '
SanYang Vs Car
' shows the travel time of motorbikes versus cars on a busy motorway, in real-time. It's one of those ideas that's so simple and obvious that you wonder why it hasn't been done already.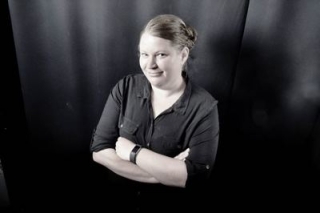 This week's guest judge is Christie Cooper, creative director at DDB New Zealand, where she's worked for more than 13 years.
During her time there she's staged an online Animal Strike to change New Zealand's animal testing laws, pulled off a Reverse April Fools' for BMW and put on the world's first live broadcast freediving event for one of the country's biggest beer brands. She's also worked on many other campaigns for a diverse range of brands including SKY TV, McDonald's, Tokyo Dry, NZ Lotteries, Steinlager, Pascal, Cadbury and Westpac.
Along the way she's won awards at Cannes, Spikes, D&AD, The One Show, Clios, The WARC's, The London International Awards, The Effies, AWARD, Axis, Caples, ADFEST and Young Guns.
In Jan 2017 Christie was selected as a member of the DDB Worldwide 'Phyllis Project' - a creative initiative that is committed to increasing the number of female creative leaders in every region of the network.
Christie has two children and a dog so when she's not working she spends most of her time running around after them. And when she's not doing that, she can usually be found on the couch binge-watching TV shows.