BEST TV
Best: BT Sport '
Heroes
'. Sidesteps cheese and shimmies around potential hurdles to deliver an emotional, sweet spot. Full disclosure: we sit opposite the team that wrote it, but because we don't like them and it was the best of the work, it can't be counted as favouritism.
Runner up: The NZ Transport Agency '
Dilemmas
'.
BEST PRINT
Best. Antt '
Emojis
'. Simple thought and a dark visual. We're not sure you need the traffic also responds line though.
BEST OUTDOOR
We appreciate August is silly season in terms of news, but with outdoor it's hard to decipher what is a genuine issue / piece of work and one that's been moulded into something far bigger for the sake of a case film.
Best: Burger King '
Chick Tax
'. Simple with tight logic and a nice payoff. Feels like it sits alongside other good Burger King work.
Runner up: This makes us look like we only like fast food work. But at a push we'd say McDonald's '
MacCoin
'. But we can't help thinking, isn't this just a token?
BEST INTERACTIVE
Best: Omo '
Book of Dirt
'. There is a slight niggle it sits under the really, did that happen? category, but the insight is ok. Would the book work if we rubbed pitch night pizza into it? Or is it just dirt that works?
Runner up: Amnesty International '
China Real Estate Prices
'. Sweet idea, but the video is quite boring.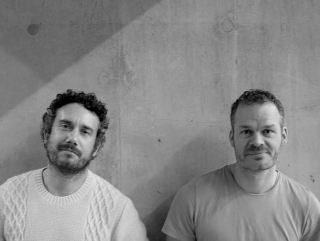 This week's guest judges are Clark Edwards (left) and Andre Hull (right), creative directors at AMV BBDO, London.
Clark and Andre met at Clemenger BBDO Melbourne where, amongst other things, they created award winning work including The Melbourne Remote Control Tourist and the viral hit Snickers Builders.