BEST TV
Winner: Nike '
Dream Crazy
'. Who else would be the winner this week? Nike took over the news around the globe with this controversial campaign. Hard-hitting and contemporary. Perfectly executed. Period.
Runner-up: John Lewis / Waitrose: & Partners '
Bohemian Rhapsody
'. A pleasant visualization of the tagline 'For us, it's personal' with amazing production and a Queen classic. How can you not love it?
Print:
BEST PRINT
Winner: Nike '
How to burn our products safely
'. One of the best examples of how print works these days. A simple, unapologetic continuation of a great film and campaign, keeping the momentum going without repeating themselves. They really killed it.
BEST OUTDOOR
Winner: Durex Condoms '
Reasons To Celebrate
'. In a culture that restrains you from advertising for condoms, this idea found its way not only to achieve that but to breakthrough with amazing results by taking advantage of a loved occasion highly watched by everyone in the region. Kudos to the team.
Runner-up: BRAC '
Space On Earth
'. An effective way to shed light on one of the world's least talked about travesties, something that does not get enough attention in mainstream media.
BEST INTERACTIVE
Winner: Nike '
Colin Kaepernick
'. The fire starter, literally. This kind of work is why I got into advertising in the first place. Such provocative work is what the industry needs, a great reminder for all of us that advertising is impactful yet very socially relevant. Awesome work.
Runner-up: MPAN '
Invisible Friends
'. Very cool. What I like the most is how the technology is perfectly matched with the cause in this case. A great showcase of how an idea works within the social channels to support good causes.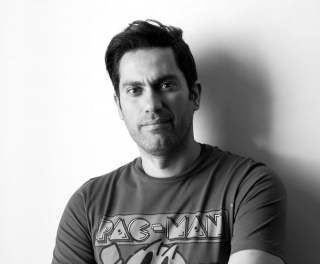 This week's guest judge is Emad Khayyat, creative director at Y&R, Jordan.
Emad has more than 15 years of experience in the advertising industry, working with the most influential global brands. His thirst for fresh ideas resulted in Jordan being recognized for the very first time at Cannes Lions in 2016. His other credits include Dubai Lynx, New York Festivals, Global Awards, Ad Stars Asia, Lurzer's Archive, and ACT Responsible Cannes tribute.