BEST TV
Favourite: AXE Music '
Burn Out
'. Teenage boy. Teenage girl. Laundromat. Overt body spray product shot. I thought I'd hate this, but then I faced my fear and just watched. Like an exercise class you're not sure you want to wake up for, but you drag yourself anyway. And I'm glad I did. The commitment to art direction and attention to "laundromat fantasy detail" went beyond my wildest expectations. Campfire in the washer? Yes! The muppet-like dancing laundry pile people? Double yes. I even like the track, and I don't usually like this type of music. Like ever. The degree of difficulty in overcoming my cynical first impression was very high. But they did it. No one can ever make a laundromat romance film again after this. Seriously. No one do it. They nailed it, and it's over now.
Runner-up: CP Group '
Gratitude
'. This beautifully shot six-minute film about caring for a loved one with Azheimer's will make you want to call your mom, and then your favorite teacher. Along with math, what this story is really teaching us is patience and unconditional love. As expected, the kids recognize the lesson far sooner and much more clearly than their parents. It's at times uncomfortable to watch, but as the viewer, we're learning too.
BEST PRINT
Favourite: Police Now '
Take :90
'. In this day of :06 ads, and short attention spans, I really admire an execution that goes for 90 seconds. And not a special-effects-laden or tear-driven :90 film, but a simple print ad that's in effect a useful coping tool to help you cool your jets and get your mind right. When I was in school, the Hunt Adkins long copy ads were a beacon of hope for someone who wasn't sure if they wanted to be a journalist or a copywriter. So, here's to the comeback of a whole lot of impactful words, all on one page.
Runner-up: Changing Faces '
Portrait Positive
'. Arresting photographs that I can only assume dominated London fashion week. I applaud these brave models, real people who are broadening the definition of beauty, inside and out.
BEST OUTDOOR
Favourite: The Flipflopi Project '
Plastic - A Second Life
'. Such breakthrough, important work is being done lately to talk about the plastic epidemic in our oceans. LADBible had the Trash Isles. Dentsu Jayme Syfu had the Dead Whale. This sailboat idea may have come a tad late for this year's Cannes, but it shouldn't go unnoticed, and judging by how long it takes to build a boat out of recycled plastic trash, I'm sure it's been in the works for quite some time. Congratulations on the launch this week, and for removing so many tons of plastic from the ocean in order to make it happen.
Runner-up: HSBC Bank '
The World's Largest Welcome Mat
'. It's out of home in its purest sense, in the middle of a field. And, c'mon, Canada is really the only one who can pull this off. My only question is: will Justin Trudeau be standing on the other side of the welcome mat with my Old Fashioned when I come home from work? That would've taken this to favorite status.
BEST INTERACTIVE
Favourite: Ad Council '
The Honest Yearbook
'. We've seen a lot of ideas around cyber-bullying lately, but this was a unique way to thank the kids who are fighting it every day just by being decent human beings to other kids. It could have come across as less-than-authentic with the yearbook setup, but the kids they chose were so genuine and humble, the message came across in a very real, memorable way.
Runner-up: Renault '
ZOE ASMR
'. A zero-emission, electric car, so quiet you can hear everything else around it, but the car. I just wish they had turned the car on throughout filming to prove that point. I made my own assumptions here though, and am giving them the benefit of the doubt. Plus, I like how fingertips tapping on a leather seat sounds like rain. I could fall asleep to that.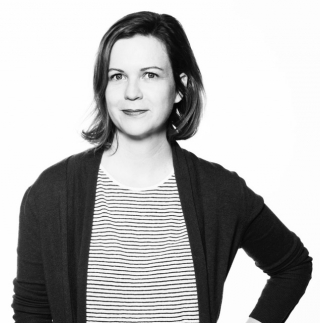 This week's guest judge is Robin Fitzgerald, chief creative officer, BBDO Atlanta.
Robin joined BBDO in the fall of 2016. Before making the move to Atlanta, she spent 15 years in Los Angeles at Crispin Porter + Bogusky and TBWA Chiat Day. At CP+B, she led high-profile work for brands like Netflix, Old Navy, Grey Poupon, and PayPal, where she developed the brand's first-ever Super Bowl ad and took home its first Cannes Lion. At Chiat, Robin worked on brands such as Gatorade, Energizer, and Nissan. She started her advertising career in Nebraska as a copywriter at Bozell after graduating from the University of Nebraska, Lincoln.
Robin has participated on juries for D&AD, One Show, Clios, Art Director's Club, and New York Festivals, and her work has been recognized with many industry awards. But, perhaps, even more exciting, her work has been consistently picked up by the non-advertising world, being parodied on Saturday Night Live; featured on the NBC Nightly News, NPR, Entertainment Weekly; and nominated for an Emmy. She has been named one of Business Insider's "Most Creative People in Social Media Marketing" and "Most Creative Women in Advertising."