BEST TV
Winner: Movember Foundation: '
Man of More Words
'. So, what's new? This is a question we should always ask when reviewing work: what's new? For anything to stand out, it has to have something new and fresh about it. This ad for Movember Foundation does just that. It's about a man who doesn't say much. How many ads can you name that are about 'A man who doesn't say much'? Exactly. A thoughtful character study, brilliantly cast. Great storytelling with a rug-pull that I didn't see coming.
Runner-up: HiFi Klubben '
Welcome Listeners
'. Well, it made me listen. A powerful message complemented by a powerful performance. A deep narrative that will move the viewer. My only criticism was the length. Too long. A minute would have been suffice. But it's an idea you can sum-up in a sentence: 'A deaf man talks about the joy of listening.'
Seen and noted: Amnesty International '
The Thrill of Victory
'. Not massively original, but still affecting with inspired casting working harmoniously with Nina Simone's Sinnerman. Tight editing made it feel seamless yet energetic.
BEST PRINT
Winner: Burger King '
Always Better With Fire
'. Not overly complicated and made me smile. Could've been a tad less busy visually, but it's the clear winner this week.
Runner-up: Trustpower '
Enter Safe
'. I love print advertising and always will, the craft, the ability to convey your idea with one simple image accompanied by a headline. It's sad to see print in decline and it's very rare nowadays to see a good one. I wouldn't say this was a classic (it's the old thing-that's-shaped-like-another-thing visual, and a standard endline), but nonetheless solid and simple. Its cause isn't helped by the fact that similar condom ads have been ever present in every student book since the 1970s.
BEST OUTDOOR
Winner: Nissan '
Dumb Parking Ads
'. A very neat and amusing truth that holds a mirror up to all those 'bad parkers' out there. Not only that, but the product benefit is at the heart of the idea. It passed my test first time.
Runner-up: Legal & General '
Glass Ceiling Removal
'. A simple, well-executed tactical idea that brings to attention gender inequality in the UK. I got it, and so did every person in London as it drove around the city. I hope it has helped make a difference.
(Tiny lie: I didn't really see it. I saw it online. How many of these things are actually seen in real life, as opposed to seen on a screen?)
BEST INTERACTIVE
Winner: RMIT University '
Sans Forgetica
'. If this typeface actually helps memory loss then this is not only a great idea, but a great product. Beautifully crafted and easy to download. One of the few ideas I've seen this week that I will actually recall easily (and jealously!).
Runner-up: Breast Cancer Awareness Month '
Breast Cancer is Contagious
'. Poignant VO, that plucks at the heart strings, telling me how Breast Cancer affects not only the victim but the whole family if left undiagnosed. Would a more interesting visual world help it standout? Probably.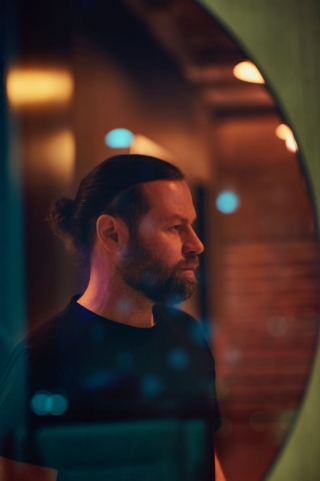 This week's guest judge is Lee Aldridge, global creative director, Spark44, London.
Lee is currently global creative director at Spark44, the position he has held for just under a year now, concentrating on the creative and design output for Jaguar Land Rover.
Lee arrived from Y&R where he was design director for 18 years on a wide portfolio of clients. He helped raise the creative profile of the agency, overseeing all traditional and digital design output and worked on winning pitches for BBC, Chanel, Premier League, Marks & Spencer, Virgin Atlantic and Land Rover, for which he won numerous accolades for craft: including 'Land Rover Passport', the most awarded print ad of 2011.
He has also won an impressive array of awards over the years at Cannes, D&AD, Campaign Big, Clios and Epica, for Oxfam, Randolph Engineering and the Royal British Legion.