It's the end of the year, and thankfully the end of big elaborate, expensive Christmas ads, with no substance.
BEST TV
Winner: Sandy Hook:
Point of View
, was definitely not another Christmas ad. Today, when the films we make compete with everything else we're watching - every Netflix series, every Instagram story, we need to make films that are relevant, well told and captivating. Sandy Hook ticked those boxes. Great technique, great craft, extremely relevant, and a solid insight. Nothing else in this category stood out for the right reasons.
BEST PRINT
I kind of like what Toyota:
Don't story and Drive
was trying to do with the Instagram story idea. But they just didn't nail it.
I also kind of like Dove Baby:
Dream Feeder
. But again, it's okay.
No winner or runner up this week.
BEST OUTDOOR
Winner: McDonald's Germany:
Karlsplatz Station
. Simple, useful and a clever hack of an established design system.
Bit of a theme here. No runner up in this category.
BEST INTERACTIVE
Winner: Auckland City Mission:
Bad Gifts For Good
. This is pretty good. We spend too much money on crap, novelty gifts at Christmas. There's one of those annoying stores near my house that sells hamburger pillows and rubber chickens. Every Christmas it's full of people buying that 'hilarious' junk. I can't judge them, I've ashamedly shopped there when I didn't know what to get Steve the Office IT guy for Kris Kringle. That money is better spent on people that actually need it.
No runner up.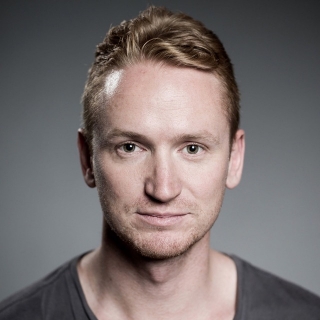 This week's guest judge is Ant White, chief creative officer at CHE Proximity in Australia.
Ant White joined CHE Proximity in 2016 as ECD. Within two years Ant quickly became chief creative officer, at age 32, overseeing a department of 92 creatives.
Getting his career start at creative agency, Clemenger Melbourne. He moved to the United States in 2006 to Droga5 New York, working under David Droga on Newcastle Brown Ale 'No Bollocks' and the Titanium Lion winning work for Prudential. After a stint at Co: Collective New York, Ant returned back to Australia to build out the creative product and team at CHE Proximity Australia.
Since joining the agency Ant has ignited CHE Proximity's creative reputation, leading the agency to over 100 international creative awards including 15 Cannes Lions and Best in Show at Caples, A Grand Clio, as well as awards at D&AD, LIA, The One Show and The Webby awards. The agency has also been crowned Australian agency of the year at ADC, AdNews Australia, B&T, Effies and Tangrams Effectiveness at Spikes Asia.
Ant leads the team to create work that redefines advertising, focusing on owning the entire customer experience - as seen in their latest work for Virgin Velocity's Billion Point Giveaway, Cochlear's Hearing Test in Disguise, Swann Inconvenience Stores and Carsales Auto-Ads.
Ant motivates his team and clients to rethink the mould to create work that connects with customers on a one-to-one level.