BEST TV
Winner - Halitus:
Ventriloquist
. Took me by surprise and had me genuinely laughing. Charming and intriguing storytelling leading up to a robust product role. I enjoyed the way it paints a strange character and then allows completely ordinary real life situations to play out logically. The camerawork and music all add to the quirky mystery. The reveal of the product from the doctor's drawer feels strangely satisfying - I really don't mind being hard-sold by this stage. Fun stuff.
Runner up - LaLiga, Iberia, Correos, Telepizza, Clinica Baviera y 11811:
Heroes of Today
. The twist sank home powerfully, and it's interesting to tap into the 1936 Berlin Olympics as a context (I'm guessing this is meant to be portraying Jesse Owens), although I think there were much bigger issues around that Olympic Games than racism. I wonder if they really needed to overexplain the tweets and flashback to the characters talking again. It felt powerful enough to just let the audience know that the dialogue was written today. The endline "Intolerence still exists, but heroes too" feels a bit incomplete, but maybe just lost in translation.
BEST PRINT
Winner - Jeep Wrangler:
Easily detachable roof
. A lovely classic print from Jeep. There's humour in the tribesman hitchhiking, and very simple product demonstration. It's for exploring and it has no roof. Spot on. Not sure "Easily detachable roof" is the technical name for the product feature, but that's forgiveable.
Runner up - Heinz:
Celebrating 150 Years of Clean Plates
. Looks simple, but I think there's a lot of crafting going on here. Being able to tell a timeline just from the types of plates we use is not easy and I think it's been pulled it off quite successfully. Wonder about the choice of 40 plates to talk about 150 years, though. Feels a bit arbitrary
BEST OUTDOOR
Winner - Sea Shepherd:
Sound of Sea
. I think it's a fantastic idea to use the water in the sea as your outdoor broadcast medium, and for a righteous cause. So I rate this in terms of innovative and out of box thinking. But I do have a little issue with who is actually the audience? A handful of freedivers? Feels the center of gravity for this is more like a PR stunt with an outdoor element.
Runner up - Copper Mountain:
Keep Your Job Concealer
. It's funny what passes off as outdoor these days. This looks more like a classic DM to me. Still, I like the thinking that went behind it - playing hookie to go skiing is something that leaves real evidence on your face. Not sure that giving me a concealer will actually work (different skin colours, anyone?) but the sentiment is fun and will make me think of this resort when I do want to skip work.
BEST INTERACTIVE
Winner - Lysol:
Teddy Rapair
. As a parent, I know this taps into real world need. Substituting a child's favorite toy is never an option, but the amount of grime, snot, saliva or worse they accumulate is pretty terrifying. I also like the fact that it's an idea that generates more content as you watch the teddies being fixed and presumably the story behind each one. Wish this could have made this a little bigger though - just 500 lucky toys doesn't feel like a lot given that almost every family will have this problem.
Runner up - Control:
Fingering Stories
. What a brilliant linkage to make. Matching finger movements on our ubiquitous devices to teach people how to give female pleasure. Oh, you poor naive fools... if only it really were so simple! Nice try though.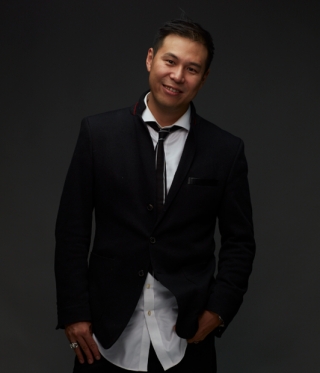 This week's guest judge is Arthur Tsang, chief creative officer at BBH Shanghai.
Appointed as chief creative officer in 2017, Arthur is charged with leading the creative output and driving tangible difference for BBH in China. He has spent more than a decade creating some of the most talked about and recognizable campaigns in the country.
A strong believer in the cross over of Entertainment and Advertising, he has led the agency to create its very first self-owned entertainment IP, which was ranked the most viewed non-celebrity Entertainment series on Tencent platforms during its airing. Previously the chief creative officer of BBDO Beijing, he is most known for creating format breaking and unique narrative styles of content, including China's first TVC Musical and the first use of ASMR in advertising.
A frequent judge at local and regional award shows, along the way he has also picked up almost every major international award including multiple Cannes Lions, Spikes, Oneshow and twice Gold in the Asian Marketing Effectiveness Awards.
In the course of his career, Arthur has run high profile multinational accounts for China ranging from Hong Kong Disneyland, Prudential, Fanta, and BP Castrol, to Wrigley, Mercedes-Benz and the Mars brands.