BEST TV
Winner:
Spotify
followed by Intern Glory are by far the best. Spotify is a classic TV spot but with a strong human truth behind the idea. When you are listening to a song, you are going to listen until the end, you feel connected, transported to another world. And the spot really transport us to this atmosphere.
Runner-up: The "
Intern Glory
" is all about the journey that every young professional faces while dealing with the creative director for the first time and trying to approve your first big film. So this is a spot every ad professional will relate to.
BEST OUTDOOR
Winner: For Outdoor -
APF France Handicap
is the best one we have in this category. I think it's a really interesting idea. Guerrilla style, bring some light to the problem and apparently is also bringing outstanding results.
BEST INTERACTIVE
For me
PornHub
is the freshest we have. Really funny, will definitely generate participation. I think the plastic in the ocean is a big problem and we need to fight to find a solution soon. This ideas tackle the pop culture using "dirty" movies to fight dirty in the oceans.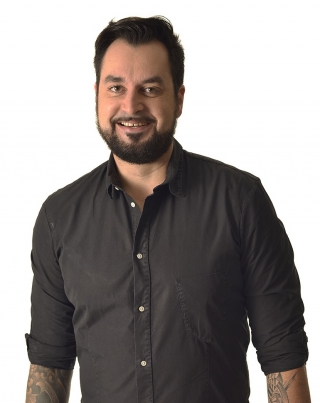 This week's guest judge is Gabriel Araujo, global chief creative officer at Ogilvy Social.Lab, Belgium.
Gabriel Araujo is the global CCO at Ogilvy Social.Lab. A passionate hands-on creative, with an award-winning career and a firm belief in creativity without a definition of a platform.
Driven by data insights, he provides clients with innovative ways to push boundaries and yet giving purpose and relevance to brands in today's constantly evolving market. The positive outcomes reached along with his singular creative approach have been acknowledged by the most significant industry awards such as Cannes, Clio and One Show to name just a few. furthermore, his influence has been recognised by organisations like CreativePool as Top 25 Best Creatives in ECD and Digital Creative Director categories, as well Top 100 Inlfuencers 2019; The Holmes Report "INNOVATOR 25" - the list identifies 25 people who raised the standards of influence and engagement within their organisations; as well as The Internationalist's Agency INNOVATORS 2016, and the PR Week - Global Power Book.
Today Gabriel is 100% focused in digital and social media and one of the creative leaders in this innovative industry.