I'm writing this from 11887m above a town called Grand Junction en route to Toronto for shoot. Thankfully, the work this week has kept me more entertained than the prospect of some of the inflight movies.
Air Canada's selection boasts Creed 2, John Wick 3, Little (which purely seems like the umpteenth remake of Big) or the LEGO movie 2: the second part.
Seems sequels are the theme of the day then.
BEST TV
Winner: The New York Times:
The Truth has a Voice: Gender Equality
is a better sequel than anything showing on my inflight console. The original spots that swept last year's award shows were the epitome of craft and intelligence. The Gender Pay work continues this. What great sound design too.
If this were a sequel, it would be The Godfather II. Another box office hit.
Runner Up: It was a battle between real life Commandos and digital ones. UbiSoft Rainbow Six Siege:
The Cemetery
came out on top for me. There's something so silly about a graveyard of your previous lives lost in the game. Felt a bit like a cousin to the Game of Thrones graveyard experience, but more of a second cousin by marriage (once removed and still entertaining.)
BEST PRINT
This was a show down in the animation world. Line Company:
Lion
took 1st place for me. Super simple, slightly silly and memorable.
Runner Up was N6 Pro:
shush!
I originally (and incorrectly) presumed this was a sequel to the JBL noise canceling headphone work from a couple of years back due to the art style. Not to matter. This concept certainly held my attention for a good few minutes admiring the minutiae of the scene.
BEST OUTDOOR
Winner: Beco:
Steal our Staff
is just brilliant. Beco sound like a pretty lovely lot to work for, they make earth friendly toiletries with an 80% visually impaired, disabled or disadvantaged workforce. The spot is super smart to sing the praises of their employees, but the paired act of showing the rest of industry how amazing their staff are by printing their CVs on the their product? Bravo.
Runner Up:
Foodbank WA
. Hungry Puffs was one of my favorite pieces of work last year. That's a hard campaign to do a sequel for. I appreciate the simplicity of the work and hope it does as much for the charity as its predecessor, although part of me misses the genius of the transactional nature of their previous work (selling empty boxes of cereal on supermarket shelves. See, genius.)
BEST INTERACTIVE
Winner: I haven't yet seen the sequel to IT, but I have a funny feeling it will be just as nightmare inducing as the original (which was itself admittedly a remake).
I wonder if Maccas is having night terrors yet over Burger King's trolling? A nice follow up to their Scary Clown Night campaign a couple of years back,
Escape the Clown
feels like the team are hacking all of their greatest hits into one (geo-targeting! Evil clowns! AR!) It's not quite the cast of The Avengers: Endgame but it's certainly a crowd pleaser.
Runner Up: I'm a sucker for a feel good story, and DiGi:
Footbraille
served up warm fuzzies. I'd be curious to know whether an idea like this is scalable or a one-off brand piece. I hope, for visually impaired fans of the beautiful game, that it's the former.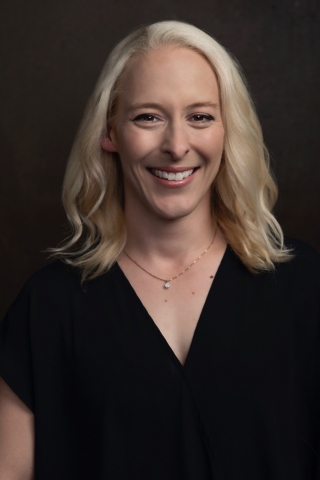 This week's guest judge is Kirsten Rutherford, Global Executive Creative Director at Team One, Los Angeles.
Kirsten began her career in her homeland of NZ in 1997, working for DDB, M&C
Saatchi and FCB. In 2005, she moved to London, working at Saatchi & Saatchi, before heading to Brothers and Sisters where she created 'Streetmuseum' for the
Museum of London, one of the first groundbreaking AR apps. That work became the most awarded app in the world at the time.
In 2012, she joined Wieden + Kennedy London, creating work for clients like
Honda (that now sits in MOMA's permanent collection), Fondazione Prada and Tesco supermarkets. When 72andSunny came calling in 2013, she decided there was no better time to become a California girl, leading creative for brands like Target, Starbucks and Tillamook.
Moving to TBWA/Chiat/Day LA a few years later, Kirsten became CD for Southwest Airlines, Viking Cruises, Persil and Intuit QuickBooks. Kirsten joined Team One as the Global ECD for Expedia last Valentine's Day. Probably the perfect role for a Kiwi turned Brit living in America who can't figure out what her accent is anymore.
Kirsten believes her purpose is change the world through kindness and creativity, as evidenced in her award-winning work for Amnesty International, Trinity Kids Care Hospice, the Los Angeles Commission for Women and Make-A-Wish.
Kirsten has long had a passion for sport, having coached group exercise for 20 years. She's particularly proud of the impact of her work for Gatorade's 'Sisters In Sweat' campaign, encouraging young women to keep playing sport. As well as being awarded a Grand Clio for social good, the campaign has been recognized by almost every award show in 2018.