BEST TV
Winner: Sandy Hook Promise '
Back-to-School
'. This spot got me good. Emotion is everything in film, and this work certainly made me feel something. At first, I settled in to yet another mind-numbing back-to-school promotion thinking "What the hell am I judging here?" And just as I gave-in to the chirpy music and cute kids talking about back-to-school products, the reveal began. We see the chaos of a school shooting unfold in the background. So powerful. Totally caught me off guard. Suddenly the back-to-school products became lifesaving tools at the shooting. Wow. And the hiding girl texting her mum at the end completed the full twist of emotion. The spot had my full attention. Amazing idea and incredible direction, landing a huge message.
Runner-up: LEGO '
Rebuild The World
'. This gets my vote for craft alone. So much thought has gone into every element of the film. I can see how kids would want to watch it over and over and over. It really captures the imagination of endless creativity - which is everything LEGO stands for.
BEST PRINT
Winner: Kasturba Hospital / Manipal '
Speak Openly
'. I was deliberating over more beautifully crafted concepts for established brands as the Best Ads print winner because I know that kind of work can often be much harder to get across the line. But I kept coming back to this ad for its cultural relevance. If gynaecological health is taboo in India, then this print ad would be equally polarising in the public eye. For some reason I'm not a big fan of the ad's overall layout but it's a simple idea that gives you a cheeky (side-on) grin - and definitely gets the point across.
Runner-up: McDonald's '
Laser GaMe
'. This work would have got my top pick if it was in the 'Outdoor' category and the McDonald's M actually featured in the name of late-night establishments. Why not convince a number of late-night businesses with M in their name to alter their signs utilising a McDonald's outdoor media spend? Do that and you could have a Media and Outdoor Lion on your hands. Remember me on the creds list, guys. ;)
BEST OUTDOOR
Winner: Helsingin Sanomat '
The Climate Pen
'. Yep, climate change is the biggest challenge facing humanity and the world we live in. The more we can influence global leaders that climate change is real, or at least that this is something a majority of voters want them to address, the better. This idea literally puts our human filth in the hand of each of the G20 leaders. A pen made out of CO2. If leaders aren't listening to the Climate Strike protests across the world, hopefully this pen will be harder to ignore, placed right in front of them.
Runner-up: No runner-up unfortunately. I'd love to give it to one particular piece of work but it's too damn similar to another piece of work that came out a couple of months back. Probably not intentional but it happens sometimes - and it's a real bugger when it does.
BEST INTERACTIVE
Winner: KFC '
KFC Weddings
'. If the brief was to get more people to the KFC website, then this idea was brilliant! If it was to just make something hilarious, then it was equally brilliant. 'Put a wing on it', hahahaha, YES! Who the hell would have their wedding at KFC? Well, plenty of people - apparently. Build it and they will come. News of this has spread all over the world now. Cracking idea.
Runner-up: Irish Rugby Football Union (IRFU) '
Sees Green For The First Time
'. I'm a big rugby fan and would have thought nobody could miss the colour of our bright, ugly, gold jerseys. But maybe they do, according to this case study. I never considered that colour blind people would have such an issue seeing the difference between teams - especially green and red. This is a great initiative using a simple Chrome extension to watch Irish games. I can really see how it could benefit spectators watching from home during the Rugby World Cup.
BEST RADIO
Winner: SKY Entertainment '
Mission Breakfast
'. This spot really captured the theatre of my mind. I was intrigued by the subtle cooking analogy combined with historic moon landing audio. The build took its time and I found myself wanting to listen all the way through. The pay-off then made sense of it all. A modern toaster had more computing power than Apollo used to land on the moon fifty years ago. I admired that the spot wasn't then spoilt with a crass VO tag to finish - the astronauts stayed in character the whole way through. Full points for craft.
Runner-up: Palliative Care Western Australia '
Funeral
'. I can imagine someone knocking on a coffin asking the question. Yep, that's true, you only die once. A fun idea for an otherwise morbid topic.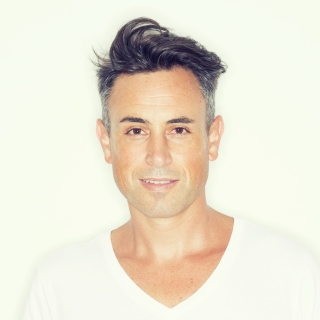 This week's guest judge is Marcus Tesoriero, executive creative director, The Brand Agency, Perth, Australia.
Throughout his prosperous career, Marcus's firm embrace on change has continually inspired his drive for invention and new forms of storytelling. Accruing a wealth of experience in building brands, his work has won at every major, creative and effectiveness award show including the likes of D&AD, Clio Awards, One Show, The Webby Awards, New York Festivals, The Effies, London IPAs, ADFEST, Spikes and the eminent Cannes Lions.
Marcus's ethos in today's landscape is simple: audience attention must be earned, not demanded. That's why he champions the belief that today's agencies shouldn't just make ads, they should exist to solve their clients' problems - in whatever creative form that may be.
Possessing a succession of key, creative roles at large, integrated agencies such as DDB, Ogilvy and McCann - combined with a mix of more specialised digital shops - Marcus brings with him extensive experience across traditional and digital fields, as well as specific expertise in mobile, film and data-driven creative. Living abroad from his hometown of Sydney, today Marcus leads as executive creative director at Western Australia's largest agency, The Brand Agency.