BEST TV
Winner: Burger King:
The Moldy Whopper
, by INGO Stockholm / DAVID Miami / Publicis. There's no doubt brands need to be brave in a world full of competition. But when a food chain decides to show their main product decomposing, to tell people they are turning their meal into free of artificial preservatives, this is not only brave, but risky and absolutely innovative. It works in a thin line between a huge goal or a complete disaster. Thanks to Ingo Stockholm, David Miami, and Publicis Madrid it just became an already master-piece of contemporary advertising. The soundtrack is also a classic, but from all times.
Runner-up: Vivo:
Connections Should Have No Limits
, by Petch&Partners, Philippines. Talking about bravery, this video is the perfect example of timing, craft and opportunity brought together to make a bold statement. Specially in a very conservative culture about the women role in society, the brand takes the risk and make its point. It's funny, emotional, and engaging all at the same time.
BEST PRINT
Winner: Burger King:
The Moldy Whopper
, by INGO Stockholm / DAVID Miami / Publicis Madrid. The adaptation of the TV campaign for prints couldn't be more assertive and eye-catching. The details, texture and colors reminds us of that scientific visual language approach, and tells our mind to make a trip through all of the elements. A simple and classy art direction give the tone.
Runner-up: IASO Children's Hospital:
Winter Check-Ups
, by Ogilvy. The illustration of the campaign show a complete involvement of the creators and the subject. The craft, the color palette and the typography all leads us to this childhood environment. With a lot of details, the illustration itself is full of energy and meanings.
BEST OUTDOOR
Winner: Coca-Cola:
Feel It
, by Publicis Italy. It's really good to work for a brand that is an easily recognizable icon. But taking advantage of that and assuming the brand is powerful enough for that is bold. Following some other campaigns about the Coca-Cola bottle, this one is simple yet cleaver enough.
Runner-up: Goose Island:
Bring Flavour to Bland
, by Taboo. It's an integrated campaign where outdoor executions had a huge impact and played an important role to spread the idea. Full of tricks, gags and hackings, all the things gets a cleaver and fresh flavor.
BEST INTERACTIVE
Winner: NSW Rural Fire Service/NSW Dept of Ed/NSW Fire & Rescue:
Project Firestorm
, The Brand Pool. When adverting meets purpose in society causes, the results can be amazing. That's what this campaign tries to bring, by helping kids build knowledge about bush fire resilience and survival plans. Everything together with the educational system of the country. Going from the digital platform to the real world it gives the idea the power to grow and spread the message. Kudos.
Runner-up: Hornbach:
Art Belongs to Everybody
Heimat, Berlin / Neutral, Zurich. Art is always a repository of infinity possibilities. When Hornbach tells people they can do their own art, it's a powerful message about creativity and self esteem. Also goes from digital to real world, in an engaging and creative way.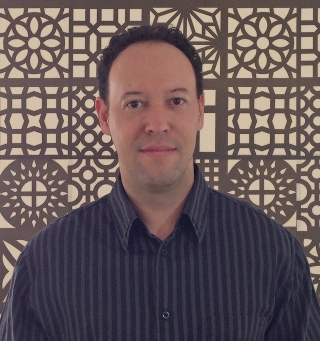 This week's guest judge is Daniel da Hora, chief creative officer at DH,LO Creative Boutique, Brazil.
Considered one of the most important Northeast Brazilian creatives of his generation.
With more than 20 years at the industry, helped building successful regional and national cases for brands such as Apple, Carrier, Castrol, Honda, GM, and many others.
Awarded, speaker and member of the jury at several global creativity festivals, such as Cannes Lions; CLIO Awards, New York Festivals, Ad Stars Asia, LIA, A'Design Awards, Cristal Festival, El Ojo de Iberoamerica, among many others.
Named one of the "Ten most influential creatives in Brazil in 2009" by AdvertLatina. In 2016, was named by Brazilian media the Brazilian creative that most attended to creativity juries in the early 21st Century.
Member of The International Academy of Digital Arts and Sciences (iADAS); member of The Academy of Interactive & Visual Arts (AIVA); member of Art Director's Club (NY/USA). Mentor at Jump Brazil Startup Center.
Is an award-winning graphic designer, art director, creative director, entrepreneur, author and professor, works also with product and business insight, bringing together creativity, technology and innovation.