BEST TV
Winner:
Dove
. Because they are doing and not telling us what to do, because they are showing a good example, because they are celebrating and giving merit to the bravest workers on earth currently (and also the most exposed to the virus), because it's done in a humble way, because they are legitimate and not opportunistic, because they are at the right place.
Runner-up:
Nike
. Play for the world, what an inspiring message... The brand gives a meaning and a universal purpose to the lockdown. It gives more strength and also more merit to the confined. And the super stars that she celebrates and highlights today are the 7.8 billion of us. It puts us all back on the same level, as the virus did, to remind us that today we all have a place and a responsibility in the team. This ad has a real civic virtue in this sense.
BEST PRINT
Winner:
JEEP
. To know Jeep and its DNA well, I can tell how iconic the front face is for the brand. I also know that exploring the great outdoors is one of the purposes of the brand. And as such, I am well placed to judge this campaign and find it very relevant in these times. I really like the twist in "it's time to explore the great indoors" and it places the brand in a certain humility welcomed to the era of too many opportunistic campaigns. However, I think the art direction could have been beautifuller.
Runner-up:
Carlsberg
, a subtle, clever and funny way of conveying the #stayathome message. The brand here remains in its place and it's all to its credit. However, you have to be rode to the exercise of the print to understand the idea, it does not catch your eyes at first glance. That said, it's a subtlety and finesse that I particularly like in this category.
BEST OUTDOOR
Winner:
RACV
. A very nice idea and a clever media that allows to empower and involve the main target of this operation, namely children. Each t-shirt here becomes a potential road safety tool. At a time when the overflow of covid ads is overwhelming, it was not easy to emerge for another cause. Runner-up:
Geneva Center for Autism
. A simple and clever use of the media, the message is delivered to the right place (the metro and its promiscuity). And the announcer, Geneva Center for Autism, is in a better position than anyone to remind us of the importance of social distancing, which is not a new topic to them.
BEST INTERACTIVE
Winner:
McDonald's
. The idea here is in the format. The idea is not the content or the media, it's the 20 seconds. This coupled with the media power of McDonald's, I think we can not do better in terms of effectiveness per second.
Runner-up:
Innocence en Danger
. Even if the play on word (Demotivation letter) works only in French, this is a smart idea. Contacting recruiters to explain them how unmanageable and non-productive employee you will be because of your childhood abuse trauma is really bold.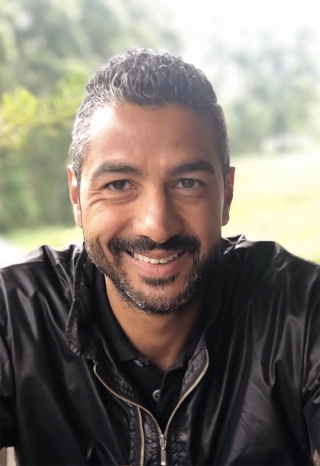 This week's best ads judge is Mohamed Bareche, creative director at Publicis Middle East.
Mohamed Bareche started his career as an assistant Art Director in BETC Paris in 2002.
He quickly moved to BBDO Paris as an Art Director.
Less than one year later, in 2004 he's hired by Erik Vervroegen in TBWA/Paris where he spent ten years winning multiples awards and pitches.
He also worked under the direction of Chris Garbutt.
In 2014 he moved to Leo Burnett Paris winning quickly multiples pitches and awards for Digital, PR, Outdoor and integrated campaigns for clients such as Samsung and LeCran.
He's been working on global pitches under the direction of Mark Tutssel.
In 2019 Mohamed Bareche was promoted
to Creative Director at Publicis Middle East Dubai.
He's in charge of prestigious clients such as KitKat, Nestle Pure, Maggi.
What makes Mohamed's profile so particular is his maximum output.
He has been bringing to life 30+ print campaigns, 35+ TVCs and 15+ digital campaigns. Which makes him a fully-integrated, reliable and profitable creative director.
More than 10 of Mohamed's campaigns has been awarded at major national and international awards shows including Cannes Lions, Eurobest, LIA, Epica, and Effie, Cristal, New York Festivals and One Show.