BEST TV
Winner: Bulleit Bourbon:
New Drinking Buddies
via Anomaly, New York. It's hard to stand out from the sameness of almost all TV breaks these times of quarantine. It's even harder to smile during these days. This ad scored it twice. It's funny and original and easy to produce. It celebrates all the after work drinking buddies we all miss these days, while, at the same time, invites all of us to discover "new buddies" inside our homes. And yet, it's not an expensive ad. Really good fit to hard times. Watch it and have fun.
Runner-up: Heineken:
Good Toast
via Publicis Brasil, Publicis Italia and Publicis Poke. Good music has always been a good storyteller for brands. Simple Mind's "don't you forget about me" suits perfect for this Heineken spot. It's also beautifully executed, good choices of images, and it's a helpful initiative to help funding the bars.
BEST PRINT
Winner: Honda Moto France:
Lockdown
via DDB Paris. Classic motorcycle ad. Cool, intelligent text, celebrating good days of driving outdoors. Nice image, simple. And yet, the ad gives us the urgent feeling of "I need this motorcycle right now".
Runner-up: CAMARA MUNICIPAL DE JOAO PESSOA:
Stay well. Stay home.
via SIN COMUNICACAO. Nice ad, very well balanced, cool art direction, simple, and gives us an optimistic perspective of the quarantine day by day news.
BEST OUTDOOR
Winner: STIB/MIVB:
Voices of Brussels
via Mortierbrigade, Brussels. "Voices of Brussels": a bus that spreads hopeful messages throughout Brussels. An original way to connect people and increase solidarity. Well executed. A good example of an outdoor activation that, once is filmed, can be posted in social networks and can be viewed for a much broader audience.
Runner-up: Burger King:
Unhappy Birthday
via DAVID, Madrid. It's a nice poster, with a cool touch if irony, but the interactive idea of the poster is even better.
BEST INTERACTIVE
Winner: Coors Light:
#CouldUseABeer
via DDB Chicago. Coors Light Beers invited us to tag on Twitter this one person that could use a six pack of Coors Beer during quarantine. And they went back to history to meet arguments to stand for drinking beer during tough times. The results? Hundreds tagged Coors Light Beers to win a six pack of beer.
Runner-up: Burger King:
Unhappy Birthday
via DAVID, Madrid. "BK unhappy birthday" made it to this list again. The idea is simple. If it's hard to celebrate your kid's birthday on lockdown, share a photo of your kid's birthday cake with us and we'll throw him a King's Birthday as soon as we can be together again. Simple, but, as powerful as the size it can get, depending on the size of birthday parties BK is aiming to sponsor.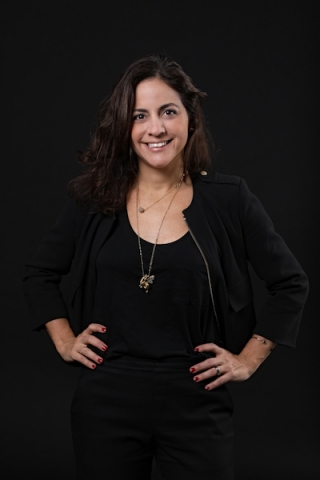 Andrea Siqueira is executive creative director at BETC/Havas Sao Paulo. Siqueira is winner of Cabore 2019 as a Creative Professional, was one of the panelists in Cannes in the same year and one of the judges at the 2018 Cannes Lions Festival. Under her leadership together with Erh Ray, last year, BETC won 2 important competitions, 3 Lions at the Cannes Lions Festival - one of the campaigns was the third most awarded Brazilian campaign in 2019 -, Grand Prix at Wave, Clio, Clube de Criacao, among others.
Before arriving at the agency headed by Erh Ray, the professional was at Isobar, from Grupo DAN, also as a Creative Executive. Andrea started her career at DM9DDB, as a copywriter, when she won her first awards. Then she went to JWT, where she became creative director. In 2012, Andrea went to Africa Zero, an agency that helped start from zero to 13 clients in 3 years. In 2017, she was president of the Innovation jury at El Ojo de IberoAmerica and was also a judge at D&AD, Clio, One Show, Lisbon Awards. Throughout her career, Andrea has won all national and international awards.