BEST TV
We're a strange tribe, us advertising creatives. We're happiest when we're shouting about anything but ourselves. I happen to think that's because hidden behind the dark sunglasses of our cynicism is a quiet longing to make work that makes a difference. This week, I was lucky enough to judge some work that does.
Winner: Change the Ref '
Unfinished Vote
'. This poignant film brings Joaquin, a victim of gun violence, back with the help of AI to deliver a compassionate appeal to exercise a right that he no longer has. This would have been the first time he could have voted, which is why it's so aptly titled 'Unfinished Vote.' Put aside the horror and the outrage for a moment and you realise how fine a line is drawn here: too much emotion played too quickly would betray the technical feat of reassembling a persona from digital traces. Too little feeling, and the message would be lost in the execution. When you're dealing with a lost son, there's no margin for error. Remarkably, both the digital and the spiritual Joaquin combine with an eerie humanity that's pitch perfect in my opinion.
Runner-up: Facebook '
More Questions, More Answers
'. I think that the choice to treat this as an energetic, pacey piece of almost-sports advertising was inspired. A right is there to be exercised, right? Perhaps what I like so much about this is the confidence of a company that's no stranger to controversy enjoying its birdseye view of America. In these 'unprecedented times', this could so easily have been another heartstrings montage but it turns the other way, and pays more respect to democracy as a result. We all know we should vote. This film kind of makes me want to, though. And for that, I tip my hat to my transatlantic cousins.
BEST PRINT
OK -tough one. This was not a particularly strong week for print in my opinion.
Winner: Grin '
Opportunities - The Ramones
'. I do like this insight. A lot of successful, well-known businesses and bands started in a garage. Had certain Californian garages had cars in them, well, you'd be reading this in a newspaper. With lighthearted lateral hops like these, Grin delivers on its name.
Runner-up: Alcaldia de Guayaquil '
Hands Girl
'. It's current. It's relevant. I think I get it. Your hands are dangerous weapons.
BEST OUTDOOR
Winner: WWF '
Eurythenes Plasticus
'. I have seen the idea of animals that have been wrapped in plastic, or eaten plastic before. Crossing over into the world of scientific nomenclature, however, gives this a PR-angle that takes it a little deeper into my consciousness. Diverting the intrigue that we all share when a new species is discovered is a whip-smart storytelling device that feels right at home with this subject matter.
Runner-up: OkCupid '
F*CK People, Not America. Vote.
' Sticking to the very topical voting theme, I thought that this was a good example of using humour to appeal to their target audience. And science too, considering they collected data that found people who vote are deemed to be more attractive. I personally think this works better as an activation than it does OOH, but I think it's a nice, fun thought that doesn't take itself too seriously.
BEST INTERACTIVE
Winner: Extinction Rebellion '
The Troublemaker
'. Another piece that really aims to effect change with a distinct call to action at the end of it. Extinction Rebellion has been praised by some and vilified by others but whatever your opinion is of them, one cannot deny that they have made headlines and captured public interest when it comes to climate change. And this feels like a uniquely interesting place to start a story.
Runner-up: Google '
Google Insta-Highlights
'. We are all so time poor at the moment that any idea that offers you time back in your life for the things you'd like to do, like sleep, feels like a no-brainer to me. I like the simplicity of the execution too, breaking the components down to their very basics. It's like they've developed a whole new visual convention for broadcasting sports. I'm looking forward to their tennis version.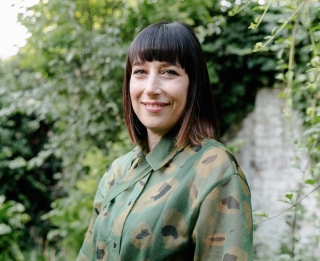 This week's guest judge is Shelley Smoler, executive creative director at Droga5, London, an agency she joined in 2017. She works across the agency's entire roster of clients, leading much of the global Amazon business. A recent highlight has been Droga5's first Super Bowl commercial for Amazon, the Emmy-nominated "Before Alexa".
Before Droga5, Shelley and her creative partner Raph were creative directors at Bartle Bogle Hegarty London, working on brands including Audi, Google, Heineken, KFC, Mentos and The Guardian. They were also part of the team that created a campaign for The Zimbabwean newspaper which would go on to receive over 50 awards, including a D&AD black Pencil, a Cannes Grand Prix and two Grand Clios, and is now part of the permanent collection at both the British Museum and the Design Museum.
Shelley has been a frequent fixture on the global circuit of advertising awards shows, both as recipient and a jury member, where she enjoys taking a break from her gentle demeanour by fighting loudly for good, insight-led ideas in a South African accent that has been surprisingly resilient in the face of eight years in London.