BEST TV
Winner: Doritos '
The Greatest Gift
'. I take zero shame in sharing with you all that I am a crier. This one slayed me. Yes, I was just crying. But this piece also did something else for me. It reminded me once again of the true power and scale of what we do every day. The power of advertising. Yes, our job is to help sell products to the world, but it can also make us see things differently and maybe just change the world itself.
As a father of two young boys who I will accept and love for exactly who they are, I know for some this might not always be the case. I also know in my own experience as a man that asking for help or seeking advice can be seen as a weakness and failure. This film goes right at acceptance through understanding with strong beautiful results. A loving father seeks the advice of the community to help him let his gay son know that everything is okay. The result? Through understanding he connects. That's the point. Simple. Powerful. Real. There is nothing the inner critic in me would change. Thank you for this, Doritos. While this is a father and son lesson during this past holiday, it's also a powerful lesson for all and for everyday in between as well. The world can thank you for that.
Runner Up: Science Moms '
The Experts
'. As I jumped into the film category, I made a rule for myself to watch each piece at least twice. I've watched this one at least 6 times. Each time appreciating a new animation bit or gag. We all like to make funny. I mean who doesn't appreciate a skinny body builder's arms popping off and blood spirting out? But this isn't just funny. It's smart. I've always believed that humor is the great equalizer and I loved that the seriousness of climate change was met with such a humorous touch. No matter what side of the fence you are on with climate change, you can't help but nod and laugh along the way.
The animation here is fresh and the gags spare no expense to land the points. By the time you get to the punchline even the most hardened critic has got to be at least thinking; "You know these science Mom's might be on to something with this climate change thing-a-ma-jig." This is humor and smart at work people. Well done.
BEST PRINT
Winner: Blackboard '
Just for Awards
'. I loved this piece but couldn't help but hate that we are still part of an industry where this piece needs to exist. The lack of Black leadership is very real and needs to change. This powerful smart piece seeks to do that.
The provocative headline with the familiar "running ads once for awards" pulls you into the real point of the piece. Talking directly to those that can institute change. Talking right to the likely all-White jury here is smart. Asking and empowering them to be part of the change is powerful and hopefully effective. May it only run once for awards and be seen by those that can and will help be part of the change. That would be the real win here.
Runner up: Karstan '
Lucky Number
'. I might be taking license but let me imagine the brief here. "People need our phone number. Get the phone number out there." Makes sense, right? Without the number, how the hell are people going to order the beer. Putting the number out there in a way to make people really care about the numbers - like the winning numbers of the lottery? Sticky and smart. But will people be annoyed by your marketing trickery? Nah. With beer, and in this case Karstan, it's all part of the fun. While not the ticket to millions, beer and hopefully Karstan's certainly does make people happy. Well played.
BEST OUTDOOR
Winner: Volkswagen '
Toureg Sabbatical
'. Launching a car, in this case an SUV, giving people time to explore their idea and bring it to life felt smart and different for me. I must admit I couldn't help but long to make more of a connection to the Toureg and the brand's DNA beyond just time and travel. As the case study is written this could have been for any car. One thing you can't debate though are the powerful results of this original launch. Sales were up and the Keep Safe School App became a reality. The idea of Rufaro came to life over the Toureg Sabbatical. A different way to launch a car launched something even bigger. It made a difference in our world. I really celebrate that.
Runner up: FitTrack '
Live your True Health
'. I really like the message here. Live your true health.
In society today, it's all too true that we associate weight with our image and overall health. I do wonder though if there are other ways to bring this to life beyond billboard headlines. A scale that measures your happy and not just your weight comes to mind. But either way staying true to who we are and not what others think, and spreading that through a message of body positivity is a win for me.
BEST INTERACTIVE
Winner: Burger King '
Whopper to the Future
'. It seems that during Covid-19 we were smothered with sad piano music and talk of what companies are doing to help save the world. This goes in the exact opposite direction and looks at the end of the world to great effect. The dinosaurs rule again made me laugh. Oh, how far we've come. Really loved this fun, simple nod to what could be the ensuing apocalypse. That definitely calls for a Whopper. Eat up.
Runner up: Dettol Laundry Sanitizer '
Fe-Cal Fashion
'. I love a good punk, and with one child in diapers and another just out (read: the occasional oopsie) this one landed squarely with me. Despite what you think, fecal germs remain on our children's clothes and Dettol Laundry sanitizer gets them out. Clear. Simple. Smart.
High Fashion meets the poop world. No matter how old we get I never tire of a good poop joke. Fun one.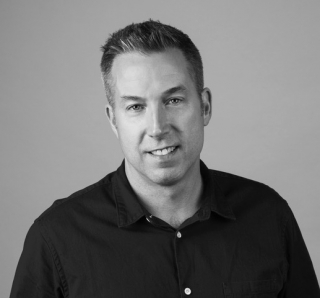 This week's guest judge is Rob Lenois, global chief chief creative officer at VaynerMedia.
In this role, he oversees the agency's global creative product across the offices in New York, Los Angeles, London and Singapore.
Prior to joining VaynerMedia in November 2019, Rob was deputy chief creative officer of Grey New York, where he was responsible for creating business-driving, award-winning work for clients such as Volvo, Febreze, Hasbro and Darden Restaurants. Under his leadership, the agency was awarded its first-ever Grand Prix Lion, Titanium Lion and Creative Effectiveness Lion at the Cannes Lions International Festival of Creativity. Rob first gained the industry's attention as associate creative director at Saatchi & Saatchi New York, where he helped launch a campaign for the inaugural non-stop flight from New York to Tahiti for Air Tahiti Nui. He then went to BBDO New York, where he helped Cingular Wireless transition to AT&T. Upon rejoining Saatchi & Saatchi, Lenois was a key leader on the Miller High Life and Wendy's groups. In addition to Cannes, Lenois' work has been recognized at every top international creative show, including the One Show, D&AD, Clio's and AICP.