BEST TV
Favourite: iPhone 13 Pro '
Detectives
'. This film promote the feature in such a simple way and at the same time breaks the audience's expectations. I liked the performances and the timing of the twist. So much fun!
Runner up: Heineken 0.0 '
Cheers with No Alcohol
'. The story starts from a true insight where many people feel out of place in some environments for not consuming alcoholic beverages. Telling this story through different eras makes it stand out, specially from an art direction point of view.
BEST PRINT
Favourite: SOVA '
What could it be?
' At a time of year where most campaigns follow 'almost the same style' it caught my attention this way that they explored this insight. Super funny!
Runner up: Anglicare WA '
Home for the holidays - Bench
'. In a discreet way, this idea has an emotional tone that caught my attention. Without being appealing but at the same time conveying a message that is not easy. Even more towards the end of the year.
BEST OUTDOOR
Favourite: Goteborg Film Festival '
The Hypnotic Cinema
'. This idea speaks very well with the audience it aims to reach. Undoubtedly much more interesting to the public than a traditional message.
Runner up: McDonald's '
Happy pay
'. In such complicated times, motivating a smile is a nice attitude. And in the case of this very relevant idea with the brand.
BEST INTERACTIVE
Favourite: OVK/PEVR - Parents of Road Victims '
Empty Rooms - emptyrooms.be
'. Using their own website to talk about accidents is impactful. It's a sad reality that we don't usually think about and that we believe happens 'only with others'. Important message and in an unusual place.
Runner up: Restore Earth '
NFTrees
'. A smart way to use the NFTs and talk about an issue we ignore because it's the end of the year.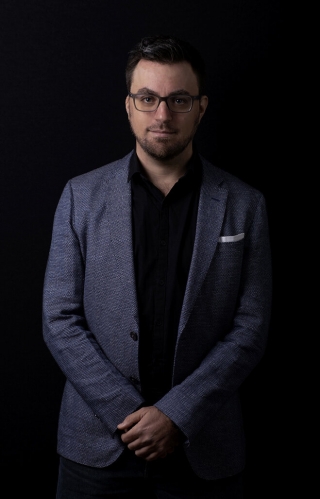 This week's guest judge is Luis Paolo Gatti, creative director at Jung Von Matt, Germany.
Luis Paulo Gatti is a graduated in advertising and post-graduated in digital design.
He started his career in 2007 as an art director in Rio de Janeiro, Brazil.
Like any other talented professional in Brazil, Luis Paulo Gatti was invited in 2010 to move to Sao Paulo.
In this new city, he had the opportunity to work in some of the best agencies in the country creating campaigns for local and global brands.
He then decided in 2015 to embrace an old dream of working abroad, and accepted an offer to work in the Middle East.
There he had his first experience of managing a creative team, as associate creative director.
After 3 years he moved again for a new adventure, this time to work as creative director at the European market.
Luis Paulo Gatti always believed that advertising was meant to entertain, instead of interrupt. That is why he is always looking for opportunities to transform his ideas into real experiences that can inspire people.
He is also a gamer and tech enthusiast, a passion that you can find in some of his works.
Since 2015 he is a teacher and coordinator at Miami ad School LATAM where he helps to develop young talents.