BEST TV
Best: Uber Eats '
Ca Arrive
'. A fun campaign dramatizing the discomfort French customers feel when ordering food while highlighting how they've grown to love its convenience. It's a simple construct that could go on forever and translate into hundreds of situations. I was relieved to see that the girl got her leek back.
Runner-up: Absolut '
World of Absolut Cocktails
'. It has a nice rhythm and made me want to grab a cocktail.
BEST PRINT
Best: McDonald's '
Happy Moments, Mermaid
'. We would do anything for our kids. It's true. Those moments spent together are precious to us parents. It does not take much to make our kids happy: listening to them, playing together, joining them in their imaginary journeys and, sometimes, just going along with whatever they want to do. And if today they feel like going to McDonald's, then that's the perfect plan.
Runner-up: Jeep '
Caves & Bats
'. A simple concept with a simple visualization. Works much better as a campaign series.
BEST OUTDOOR
Best: Spanish National Cancer Research Center '
The Easiest Lottery to Win
'. The lottery is central to the holiday experience in Spain. The news talks about it, and people talk about it. It's arguably one of the most relevant themes on those days. Leveraging its relevance and the attention it gets to talk about cancer is a smart move. On top of that, using the random experience of winning the lottery to convey the unpredictability of getting cancer is a simple, effective way to get everyone to understand the importance of regular checkups.
Runner-up: Prostate Cancer UK '
Ode to Dads
'. Imagining your life without Dad is a powerful thought, especially on Father's Day. Maybe that's what it takes to humanize the problem and increase donations.
BEST INTERACTIVE
Best:
Torrents of Truth
. Fighting propaganda and misinformation in Russia is crucial, and this idea does it in a simple way, potentially impacting millions of users. By leveraging the interest in a recent change of legislation to outwit censorship, the idea hits right when people are encouraged to download pirated content by the same government the campaign is confronting. Brilliant.
Runner-up: Band '
Fans Will Be Fans
'. It's not easy to compete with football in Brazil, which is why this idea is not trying to do that. Leveraging soccer fans' passion for their teams to generate a correlation with basketball is a great strategy rooted in the universal love of sports. Generating such a massive number of contextual ads based on facts and data is admirable, especially when they're executed with such a coherent, recognizable, versatile design.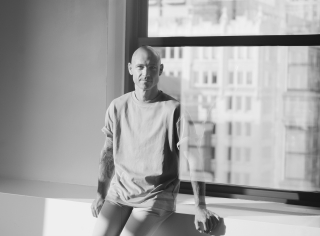 This week's Bestads judge is Ricard Valero, executive creative director at MullenLowe, New York.
He has worked at agencies such as TBWAChiatDay NY, Ogilvy NY, BBDO, JWT and DDB to name a few.
Ricard has been lucky enough to work with brave, ambitious clients and talented, passionate people. As a result, he has been awarded multiple times at the most prestigious festivals in the industry.