Hilarious viral campaign featuring Hot Tub Time Machine's Rob Corddry leading therapy sessions with zealous gamers Jim and Dave. Corddry's style is calm and his ethic, crunchy, coupling for quite satisfying results. Awarding-winning team drives creative: Cutwater San Francisco ECD Chuck McBride and Station Film director Harold Einstein. Virals first appeared on Assassin's Creed: Brotherhood's YouTube channel.
VIEW THE THERAPY ONE SPOT
VIEW THE THERAPY TWO SPOT
A new campaign from AMI by DDB New Zealand, in which AMI lays claim to 'Insuring New Zealandness,' which translates roughly into looking after all the things Kiwis hold dear about their patch.
VIEW THE DOING STUFF SPOT
VIEW THE WEEKEND AWAY SPOT
VIEW THE BACKYARD DREAM SPOT
The Australian Women's Weekly this week unveils a re-design, a new brand campaign backed by a $4.5 million TV schedule and a new iPad app.
The TVC has been created by Ogilvy & Mather Sydney and directed by Paul Goldman from Exit Films, renowned for directing more than 200 music videos (including for Elvis Costello, Nick Cave and the Bad Seeds, Kylie Minogue, Missy Higgins, Hunters and Collectors, Jimmy Barnes, Crowded House and Silverchair).
VIEW THE SPOT
For every Drontal Allwormer 5 pack purchased, $1 will go to AMRRIC, a charity helping dogs in indigenous communities in Australia. Print ad from Grey Healthcare Group, Sydney.
VIEW THE AD
The weather's warming up and the animals are coming out to play. In short, it's Spring time at Perth Zoo, which the Brand Agency Perth announced in press and outdoor.
VIEW THE AD
The new VW double cab, the VW Amarok created by Ogilvy Cape Town and directed by Greg Gray of Velocity shot over a week in the Northern Cape surrounds
VIEW THE SPOT
40 second TVC from ICAD Upstarts, Dublin to launch 'The Moderns' at the Irish Museum of Modern Art - all based on reactions to the collection itself.
VIEW THE SPOT
Leo Burnett Sydney has put to air a new 60-second TVC for Bundaberg Rum, directed by Mike Maguire via The Directors Bureau.
VIEW THE SPOT
Veikkaaja is the biggest sports magazine in Finland. It covers both Ice Hockey and Football, but each year the sales drop when the Hockey season is over and Football season starts.It was time for the Football World Cup. Veikkaaja needed to boost both football and its sales. Again without a national team in the final tournament. Finland is not a Great Football Nation but it is a Great Nation of Sport Fans.The football fans in Finland are passionately cheering for other nations as it would be their own. hasan&partners, Helsinki created an imaginary company that sold Finnish Football fans to other nations.
VIEW THE SPOT
Note : FaitesPleurerVotreBelleMere.com means MakeYourMotherInLawCry.com in french.
Possessive, invading, overpowering, a pain, countless reasons to cry because of your mother-in-law. Let's unite and make them pay back for all those tears. They jolly well deserve it.
For that, DDH Bordeaux created a community website where you can submit all your ideas to make your mother-in-law cry (photos, tips, etc.)This website also includes an interactive video where you can control the story of a mother-in-law coming to your flat for Christmas.
The website finally explains that the best way to make a mother-in-law cry, is the photobook "Photoservice.com"
VIEW INTERACTIVE DETAILS
Fallon, Brand New School London and the BBC have created a new campaign to promote BBC Radio 2's Electric Proms. The three night live music event dedicated to creating new moments in music starts on October 28th, with headline performances from Elton John, Robert Plant and Neil Diamond.
VIEW THE SPOT
This campaign for The School of Visual Arts in New York from KNARF, New York sheds light on ironic truths surrounding the lives of various animals to communicate the notion that choosing any other school is a gamble. Hence "Don't Depend On Luck".
VIEW THE RABBIT AD
VIEW THE TURKEY AD
VIEW THE HORSE AD
"Join the Muve" is the new campaign developed by BETC Euro RSCG to promote MU by Peugeot; an non traditional car rental service offering its costumers the vehicle best suited their needs, from family cars, vans and cabriolets to scooters and bicycles. It also offers a wide range of accessories, such as baby seats, roof boxes or bike racks.
To connect with the target audience most likely to adopt a new habit (young urbanites) BETC created the first ever automobile flashmob. 60 people, swapping vehicles, scooters and bikes, at a red light in the centre of Paris.
VIEW THE SPOT
How does Head & Shoulders Hair Endurance give you thicker-looking hair? Molecules made up of Super Bowl Champ Troy Polamalu heads...with the most famous hair in the National Football League.Agency: Saatchi & Saatchi New York.
VIEW THE AD
PLAY THE SPOT
These print ads are part of a cool new integrated campaign from goodness Mfg. Los Angeles for LucasArts' The Force Unleashed II video game. The highly anticipated title will be released Oct. 26th.
VIEW THE ANGER AD
VIEW THE PAIN AD
VIEW THE TRUTH AD
Not everyone can be a professional sportsperson, but there are some moments where it sure as hell feels like you could be. You know these moments. Where everything comes together perfectly. You are in the 'Zone'. At Meinmizone.co.nz, Colenso BBDO, Auckland created a website where you could visually create this moment to share with others.
VIEW THE SITE
Karmarama London put this spot to air for Early Learning Centre
VIEW THE SPOT
Powder Dash is an online, social game allowing players to experience the true Powder that Japan has to offer.Players race through the course, doing tricks and going through gates and are able to unlock different boards allowing them to get higher scores and greater distances.
Players can also challenge their friends and keep track of who's leading. The top three players are awarded special boards (red, black or silver chrome) but they have to stay on top of the ladder to keep these special unlocks. Agency: McCann Melbourne
VIEW INTERACTIVE DETAILS
Every two days a young New Zealander is diagnosed with cancer. Canteen and Republik Auckland needs you to help them stand and fight.
VIEW THE SPOT
Posters and print from 4creative, London to promote a new reality show "Seven Days" about the residents of Notting Hill.
VIEW OUTDOOR ONE
VIEW OUTDOOR TWO
VIEW THE FIRST AD
VIEW THE SECOND AD
VIEW THE THIRD AD
Following the successful TV spot, Mother London created an online site where users have to guess which furniture the cat is going to pick.
VIEW INTERACTIVE DETAILS
For this online campaign against domestic violence, in a joint venture between Saatchi & Saatchi and Leo Burnett Amsterdam a brand of cosmetics was launched called 'MySecrets Cosmetics'. A unique range of products that helps mask bruises, seals and shines cut lips, and removes blood stains. Via banner ads, mock-vertorials on fashion/beauty websites and an online film (a make-believe webcast of a show called 'Women&Business' that interviews the founder of MySecrets Cosmetics), we drove traffic to www.mysecretscosmetics.nl, where all was revealed.
VIEW THE SPOT
An ambient idea from BBDO Bangkok takes off
VIEW OUTDOOR
DDB Chicago created a branded farm on Farmville in a special one day event. Basically, McDonald's will become a "Neighbour Farm" to every player in the world for a day, this allows players to come and work on the McDonald's Farmville Farm, helping to grow things like tomatoes and mustard seeds. Players will be rewarded with all sorts of virtual McCafe items that allow them to grow their own farms twice as fast! Plus, they also get a McDonald's hot air balloon flyover for their efforts
VIEW INTERACTIVE DETAILS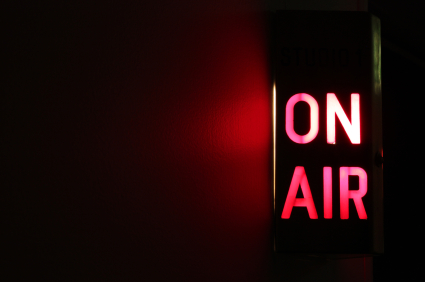 Radio spot from DDB New Zealand
PLAY THE SPOT
A woman in front of her mirror is asked if she takes care of her skin everywhere, really everywhere, really really everywhere in this spot from Revolutions Paris
VIEW THE SPOT
The Metropolitan Police via AMV BBDO, London have launched an online 'whodunnit?'video to teach teenagers in Lambeth how minimal involvement with a crime could see them charged with a serious offence.The Who Killed Deon? site aims to show how real people can turn away from violent crime and uses integration with Facebook and YouTube to get their point across.The online tool features six character films each with a different connection to a murder and explanation whether that person was involved:
VIEW INTERACTIVE DETAILS
Campaign by Zubi Advertising, Miami for Clermont Family Dentistry and Dentures dental services.
VIEW THE WHITENING AD
VIEW THE CLEANING AD
VIEW THE DENTURES AD
The continuation of the McDonald's "Come as you are" saga created by BETC Euro RSCG, Paris became the most talked about advertising campaign of the summer in France. With this campaign McDonald's continues to pay homage to the diversity of their clients, this time with the help of a cast filled with magic and humour:
ou - A modern day Cinderella at the McDrive
VIEW THE CINDERELLA AD
VIEW THE GHOSTFACE AD
VIEW THE ASTERIX AD
The challenge for Moon Communications Sydney was to get young audiences excited about theatre, and also plays they've seen before or considered old-fashioned.The solution was to focus on the themes that lay at the heart of each play like betrayal and love and greed and convey those themes in a contemporary way.The result was this poster campaign, featuring simple formulas for life. The posters were followed up with the Bell Shakespeare subscription brochure.
VIEW ASSASSINATION OUTDOOR
VIEW HELL OUTDOOR
VIEW MARRIAGE OUTDOOR
UNIQLO Lucky Line is for people eagerly awaiting the opening of a new UNIQLO Taipei store. Instead of queuing at the real store, S2 Factory Tokyo provided a chance to stand in line on the UNIQLO website via Facebook and Twitter.
VIEW INTERACTIVE DETAILS
Church visitors are declining every year, and the main audience has become an endangered species. The campaign was all about how to reach people outside the church and to make it relevant again, no matter how much of a believer you are. Surveys show that the Swedish people pray, quite a lot actually. That was the insight that led Forsman and Bodenfors, Stockholm to the solution, the online prayer box. Leave your prayer here, and we will pray for it too.
VIEW INTERACTIVE DETAILS
Ogilvy Auckland has been up to something. 'Nothing much'. They've launched a new summer campaign for L&P, the drink for when you're doing nothing... much.
VIEW THE SPOT
A :90 live-action documentary film created for Mountain Dew and integrated marketing agency TracyLocke by Shilo director Evan Dennis, featuring professional skater, actor and artist Paul Rodriguez sharing his passions for skateboarding in his own words.
VIEW THE SPOT
"When Harry Met Sally" is the third in a series from Goodby, Silverstein & Partners, San Francisco of movie-themed spots featuring animated Pop Secret(R) kernel characters who are passionate movie lovers watching popular scenes from classic movies.
VIEW THE SPOT
Knowing how to handle emails can be tricky so Ogilvy Johannesburg produced this film
VIEW THE SPOT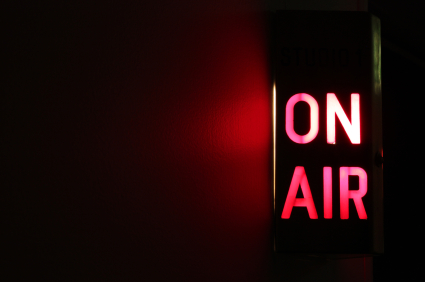 Volkswagen has a special on Volkswagen Original brakes. Of course you can still find cheaper brakes elsewhere but is it really worth it? Radio spot from Palm+Havas, Montreal.
PLAY THE SPOT
Created by SapientNitro, New York,the MetLife Central is a digital experience featuring multiple touch screen engagements, a central hub online, prizes and digital souvenirs, and a centralized customer loyalty program.
VIEW INTERACTIVE DETAILS
Stanfield's Ltd. via john st. Toronto launched "A Guy at Home in his Underwear" campaign. Mark, a testicular cancer survivor, will live on camera for 25 days in his Stanfield's underwear without leaving home. The social media campaign will help fund important testicular cancer awareness activities to help ensure that all men are aware of the risks, signs and symptoms of this disease.
Viewers can tune in everyday to watch Mark in his new pair of underwear at www.guyathome.com. Throughout the campaign Mark will be actively engaging friends and followers on Twitter and Facebook. For every person who likes him on Facebook, Stanfield's will donate $1 to the Canadian Cancer Society, up to $25,000.
VIEW INTERACTIVE DETAILS
icoastal Rabbit directing duo TWiN propel adventurous gamers into action in the new :30, "London," for Nintendo out of Leo Burnett, Chicago.
VIEW THE SPOT
« First
« Previous
Next »
Last »
2 of 6
Gold
sponsors
Silver
sponsors
Search
blog
Members
Past guest
reviewers
Latest
news
Blog
categories
Blog
archives
RSS
feed

Visit Campaign Brief for Australian creative
advertising news