Clemenger BBDO, Adelaide has just launched a new ant-drink driving campaign for the Motor Accident Commission of SA.
VIEW THE SPOT
NZTA and Clemenger BBDO, Wellington have launched their new alcohol awareness campaign celebrating local legends looking out for each other in their communities. Watch as Barry and Kev fumble their way through some balls of wisdom, convincing young partygoers to reconsider drink driving.
VIEW THE SPOT
Maille, the Unilever-owned premium French food brand, is launching a campaign encouraging people to be a memorable guest for the right reason this Christmas. The online film, created by adam&eveDDB, depicts a dinner party conversation between a young man and a woman which takes a turn for the worse as she starts to proudly over-share details of her 'love-making' whilst on holiday in Greece.
VIEW THE SPOT
IKEA Australia has launched a campaign, via The Monkeys, to promote its 2015 Outdoor Range using nothing but shadows to show how people can get the most out of their outdoor spaces - no matter what size. The idea is inspired by the fact that Australian backyards are not all stereotypical large grass backyards, and the reality for many Australians is that outdoor spaces may be a small terrace courtyard, an apartment balcony or even a shared concrete rooftop.
VIEW FIRST BILLBOARD
VIEW SECOND BILLBOARD
VIEW THIRD BILLBOARD
On the occasion of World AIDS Day, Durex, the global leader in sexual wellbeing has taken a step further in promoting the message of safe sex by partnering with Creativeland Asia and MTV to launch a nation-wide campaign. The campaign features a 360 integrated campaign, which will leverage the campaign thought 'Make love without fear' through the brand ambassador Ranveer Singh.
VIEW THE AD
The story of One Moment One Lifetime as Tom & Audrey enjoy an afternoon together for prestige watch maker Solvil et Titus. Agency: McCann Worldgroup Hong Kong.
VIEW THE SPOT
Childfund made Small Voices Big Dreams, one of the biggest opinion surveys to boys and girls around the world. This year, because of the 25th anniversary of the United Nations Convention on the Rights of Child more than 6,000 boy and girls in 44 countries told us why their rights are important.The most common children's answer worldwide is that the rights protection is not taken into account, and the children are not listened. Based on that, Lowe SSP3, Bogota decided to encourage children so they could write letters to worldwide leaders
VIEW THE SPOT
Underwear as a gift is intimate, given only by those who love you. Underwear for the holidays is a tradition, a family ritual. When you give underwear to someone, it's almost like saying: "Hey, I'm thinking about you in your underwear." So this holiday season Fruit of the Loom via CP+B is helping guide people on whom they should and shouldn't give underwear to.
VIEW THE SPOT
Los Angeles/Buenos Aires-based Nunchaku director Nico Kasakoff along with director Roi Ricci visualize a series of cinematic 'What Ifs' in the beautifully rendered :60 "Curiosity" for Ford out of Blue Hive, Buenos Aires. The entrancing surrealistic spot, shot in Mendoza, Argentina, features one man's imaginative journey into the power of the curious mind.
VIEW THE SPOT
Awareness poster campaign from Crazy Like A Fox for a whale watching business in rural Western Australia. While the previous campaign focused on the high-energy experience of their powerboat tours, these latest executions seeks to contrast this with the far calmer and more moving Whale-Watching experience passengers experience on their sailing vessel.
VIEW YIPPEE OUTDOOR
VIEW WEEKDAYS OUTDOOR
Print for Ohw? Shoes from Big, London
VIEW THE JOHN AD
VIEW THE PAUL AD
VIEW THE NORMAN AD
Polish directing duo Kijek/Adamski's beautiful new ad for BBC Radio 4 blends hand-crafted stop-motion with 2D animation.
VIEW THE SPOT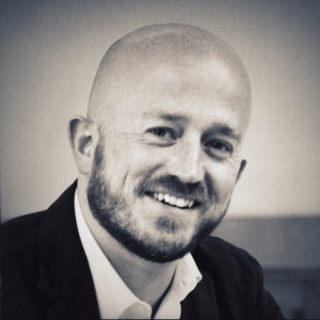 This week's judge is Tom Ewart, founding partner, The Corner, London.
1st
Old Spice Dadsong
' - Easy winner. Fun film. Great idea. I like the drama between the mums and dads (or is that moms and dads?), and the little insight around that transition from boy to man through your choice of deodorant is spot on.
READ MORE
Anything Sets Them Off. Diamond matches is a brand of strike anywhere matches. Using the faces of notable hotheaded people The Miami Ad School Germany show that the matchsticks are easily ignited by any material they come in contact with.
VIEW THE PUTIN AD
VIEW THE KANYE AD
VIEW THE MARIO AD
With only 100 very Limited Edition Commodore GTR's made, Ogilvy & Mather and Holden NZ created this spot to show just how fast they would disappear.
VIEW THE SPOT
Uncle, Auntie, Macha, Aneh, Abang, Kakak. Malaysians have the distinct habit of referring to each other as family members regardless of race and background.
Naga DDB Malaysia decided to celebrate this insight with the idea We Are Family for Malaysia's National Day.
VIEW THE SPOT
« First
« Previous
Next » Last » 6 of 6
Gold
sponsors
Silver
sponsors
Search
blog
Members
Past guest
reviewers
Latest
news
Blog
categories
Blog
archives
RSS
feed

Visit Campaign Brief for Australian creative
advertising news