The aim of the activation is to promote solar energy in Sweden, encouraging more people to make the switch. It is an endorsement campaign with a difference. In The Great LinkedIn Sunfarmer Stunt, all E.ON-employees in Sweden with a LinkedIn-account were encouraged to add a new title, Solfarmare [Sunfarmer]. LinkedIn did the rest. The Swedish management team at E.ON and a large number of co-workers added the new title to their LinkedIn profiles. Tens of thousands of users on LinkedIn were reached with zero media budget. In just a few hours.
VIEW THE CONCEPT
The idea is to compare the time people spend in traffic with the time they spend in some pleasurable activities – which are somehow politically incorrect. Honda Biz is one of the most modern and youthful motorbikes of the market. The spirit of the brand, thus, is irreverent. It was not a coincidence that we chose to approach the subject with a provocative, politically incorrect bias.
Any advertising for this product has a broad reach. In markets where we invested in communication, sales growth was no less than 15%.
VIEW THE FIRST AD
VIEW THE SECOND AD
VIEW THE THIRD AD
Air New Zealand and their agency, True, have once again put a creative spin on traditional safety briefings. The latest offering was filmed in Los Angeles at Warner Bros. Studio, featuring Anna Faris, Rhys Darby and even Chester the Chihuahua. Strap yourselves in for Safety in Hollywood.
VIEW THE VIDEO
Samsung Electronics, Worldwide Olympic Partner in the Wireless Communications Equipment, has debuted its marquee Olympic Games commercial, titled "The Anthem." As a continuation of Samsung's global Olympic Games campaign, the TV and digital spot, a joint effort of Leo Burnett Chicago and Sydney, strives to break down barriers of geographic borders and to unite the world by combining segments of national anthems from several countries to form one anthem brought to life by athletes and fans across the globe.
VIEW THE SPOT
Globally, women are paid up to 36% less than men. This spot features a young girl trying to make sense of this statistic. The spot starts with a strange claim from the young girl, telling us she wishes she had manly chest hair and hair on her back and shoulders. We realise the thought process behind her wish as she says "Then maybe I might be able to earn a man's salary one day" The little girl attributes the extra pay to the extra hair. She can't think of any other logical reason.
PLAY THE SPOT
Hair style is one of a man's essential statement. To be cut and styled precisely is way more than a luxury. Our idea is to use metaphor of a man has his hair cut by a barber who is himself. So the barber would cut exactly like he wants. Agency: TBWA Jakarta.
VIEW THE FIRST AD
VIEW THE SECOND AD
VIEW THE THIRD AD
Get home safely with a VW.
VIEW THE AD
There's nothing better than sharing a traditional barbecue with family and friends. Meaty steaks, breasts of marinated chicken, spicy sausages and delicious lamb chops - all sizzling over a glowing, charcoal fire. The ad demonstrates how Ignite's Instant Light Briquettes catch alight as fast as lighting a bunch of matchstick heads.
VIEW THE AD
Don't text and drive educational campaign from Somark, Brasil.
VIEW THE FIRST AD
VIEW THE SECOND AD
VIEW THE THIRD AD
Cape Talk, a leading radio talk station in the Western Cape known for starting meaningful debates, wanted to increase their commercial value and enhance their relevance in today's ever changing competitive market. So Y&R South Africa started a conversation about gender-specific toys, which established Cape Talk as a forward-thinking radio station while also challenging outdated, narrow-minded gender bias.
VIEW THE CONCEPT
To help launch the new Activity Chair from Herman Miller Asia Pacific's youth brand POSH, Engine Room spent some time with Sydney artist James Lesjak-Atton (aka Aquaman), who, using the chair, shared his story and process while creating a mural in his studio.
VIEW THE VIDEO
TBWA Sydney and Felix have combined again to create the next instalment of Foxtel's 'Make it Yours' campaign. This time, Chris Hemsworth demonstrates the enormous range of movies on Foxtel's Movie channels by watching a bunch of them, his way. On the couch. In bed. Even with a protein shake.
VIEW THE SMOOTHIE SPOT
VIEW THE COMFORT SPOT
VIEW THE DIMMER SPOT
VIEW THE MENU SPOT
VIEW THE SWEETSPOT SPOT
VIEW THE CRY SPOT
Meet Barry Ogden, a man who's famous for all the wrong reasons. From idolised glances on the bus, to restaurant VIP treatment, Barry Ogden's celebrity seems to follow him wherever he goes.
VIEW THE SPOT
The Transport Accident Commission, via agency Clemenger BBDO, Melbourne, has launched its latest road safety project, highlighting how susceptible the human body is to the forces involved in transport accidents. 'Graham', an interactive lifelike sculpture demonstrating human vulnerability, has been created by respected Melbourne artist Patricia Piccinini, who was briefed by a leading trauma surgeon and a crash investigation expert on what bodily features that might be present in humans if they had evolved to withstand the forces involved in crashes. 'Graham' also incorporates Australia's debut of Google Tango, the latest in immersive augmented reality technology. Visitors will be able to use Tango to look beneath Graham's skin and better understand how his unique features would work to cushion him from serious injury in a crash.
VIEW THE CONCEPT
Stockholm Pride proudly presents "Los Santos Pride," a free unofficial mod for GTA 5 that gives you a festive Pride parade on the streets of Los Santos. Available for PC. Agency: Garbergs, Stockholm.
VIEW THE CONCEPT
The new Master Lock SmartLock has a time-stamped, tamper-alert feature that notifies you when someone is trying to open your lock. Agency: FoxP2 Cape Town.
VIEW THE FIRST AD
VIEW THE SECOND AD
VIEW THE THIRD AD
Imagination runs wild when thinking about how the new Nestle Munch Nuts was created. Agency: J Walter Thompson India.
VIEW THE FIRST SPOT
VIEW THE SECOND SPOT
In the middle of the Tasty videos, a different one, to help stop food waste.
VIEW THE SPOT
The dramatic pause that the internet can bring is illustrated by Artplan.
VIEW THE SPOT
Alcoholism is a disease, and it needs to be treated like this. While most campaigns about alcoholism portray the hard drinker as someone who chose to be in that situation, AA Brazil is taking a different direction. "Talking is the only way out" is a campaign focused on the Alcoholic Anonymous most important method of helping people to stay sober: listening to what they have to say. We want to to empower the alcoholics, not to judge them. Because we help each other by listening to each other.
VIEW FIRST POSTER
VIEW SECOND POSTER
VIEW THIRD POSTER
Three people were offered their perfect life, but they turned it down. The perfect life. It's what we all strive for. King James South Africa offered three subjects with great careers and lifestyles something they've always desired - a perfect life. The one they'd always imagined living for the rest of their lives. Once they revealed their perfect life to them on screen, they offered them a salary to make it a reality. However, the salary they offered them was far below what they actually needed to live their perfect life. In fact, it was far lower than the salary they were already earning.
VIEW THE WEB FILM
Sky says don't just watch movies, feel them. Agency: WCRS London.
VIEW THE SPOT
Journey to Lynchburg, Tennessee for an immersive 360 degree spin around the Jack Daniel Distillery. Experience the story and craftsmanship of America's oldest whiskey distillery from an exclusive point of view. Agency: FCB/RED, Chicago.
VIEW THE CONCEPT
"Flixtape" is a short playlist of Netflix titles based around a theme, a mood, or message. It's like a mixtape, but for Netflix.
VIEW THE CONCEPT
Huawei P9 has been launched in Thailand with an online campaign named "WorldFie War" by Publicis Nurun Thailand. WorldFie is a word play adapted from Selfie, aiming to convince Thai smartphone photographers to shift from taking photos of themselves to taking photos of the world around them. This campaign was kicked off with an announcement of a photography battle between 2 celebrity teams. An online film followed up as a battle record. Audiences will not see any teams lose in this battle but see what photographers win when they started to look at the world. With the intention to make a mark in photography lovers' hearts, instead of outstanding features, Nurun chose to demonstrate what photographers' mind get besides photos.
VIEW THE SPOT
Monday, Bangkok shows how if you sleep people can take advantage.
VIEW THE FIRST AD
VIEW THE SECOND AD
VIEW THE THIRD AD
WCRS London help the world's strongest boys by highlighting Duchennes disease.
VIEW THE SPOT
Whether you're writing term papers, dealing with 'interesting' roommates or figuring out how to order pizza faster, the right tech can make our break your freshman year. Join Adam Devine as he shows you how to college with a little help from the blue shirts at Best Buy. Agency: Grey New York.
VIEW THE SPOT
In an effort to recruit millennials, Meals on Wheels America, in partnership with the Ad Council, recently launched its biggest-ever national campaign attract more 18-34 year olds to serve the nation's homebound elderly population.To help these seniors tell their stories, the renowned photographer Mark Seliger has lent his talent to highlight their lives and unique personalities through its video and striking images. Seliger's work has previously been seen on the covers of Elle, Vanity Fair, and other magazines. The new advertising campaign will invite America to "Do Lunch" by volunteering during the critical lunch hour period to deliver meals and a smile to seniors. The PSAs will tell the stories of just a few of the 2.4 million seniors Meals on Wheels serves each year. Not stories of their struggles with hunger or isolation, but stories that celebrate their lives and show how inspiring, wise, charming and humorous this group of people really is.
VIEW THE FIRST SPOT
VIEW THE SECOND SPOT
VIEW THE THIRD SPOT
Thai superstar Anada Everingham follows the traveler's spirit to find the whale shark and invites audiences to come on an adventure to find limited edition watches in the sea. Agency: Ogilvy & Mather Bangkok.
VIEW THE SPOT
Toyota and Saatchi & Saatchi, Duesseldorf show why endless reliability and the pleasure of novelty are not mutually excluded. At a certain point in time everyone looks back at his or her life. In this new film released by Saatchi & Saatchi for Toyota, so too does Heinz, a pleasant, elderly gentleman who lets his thoughts wander around while sitting in his living room. Travelling through the decades of Heinz' life his old but reliable Toyota was always at his side. Suddenly he realizes: a bit more variety would have been nice! The story named 'Everlasting Love' is told with the intention of promoting Toyota's financing offer called 'NEU bleat NEU'. Thanks to this innovative offer the customer can return his Toyota every three years and gets a new one. This way the customer stays up-to-date and benefits from the latest technology and design of the brand.
VIEW THE SPOT
Droga5, New York has released this "Role Models" spot which asks what example will we set for our kids in this Hillary Clinton Presidential Campaign.
VIEW THE SPOT
Dairygold, the market leader in the Irish spreads category, has embarked on a new campaign for the brand this summer with its new agency, ROTHCO. Spreading straight from the fridge for over 30 years, Dairygold has a heritage of giving people time back. Now the brand is urging people to use that time to do something that matters to them - to #MakeaMinute for the 'good stuff'. The new campaign launched with unbranded ambient street art in sites around Dublin, starting a social conversation on Twitter and Instagram with #MakeaMinute.
VIEW THE SPOT
ESPN is debuting the latest iteration of its SportCentre@Night campaign, showcasing Boston Red Sox star David Ortiz as he prepares for next year's retirement following his last season.
VIEW THE SPOT
Saatchi & Saatchi New York has created this comedic spot for Fiber One titled "Too Delicious to be Called Fiber One." People love Fiber One for the taste, but the name Fiber One doesn't exactly make your mouth water. Saatchi NY helps Fiber One show that they're a lot more delicious than their name.
VIEW THE SPOT
To promote the launch of the 2017 Mitsubishi Mirage and All-New Mirage G4, Mitsubishi launches MirageG4NightDrive.com, a dual screen interactive experience in which drivers use their phone and laptop together to test the Mirage G4's best features. The Mirage hatchback and Mirage G4 sedan are the first in their price class to offer support for Apple CarPlayTM and Android AutoTM . So Mitsubishi is letting site visitors connect their smartphones to take control of the Mirage G4 on a beautiful, mysterious and sleek midnight racing track. After entering a unique URL, the user takes control of an interactive film, using intuitive kinetic gestures to move the car through various scenes. Features like the rearview camera, turning radius, Hill Start Assist and MPG are highlighted. Agency: 180LA.
VIEW THE CONCEPT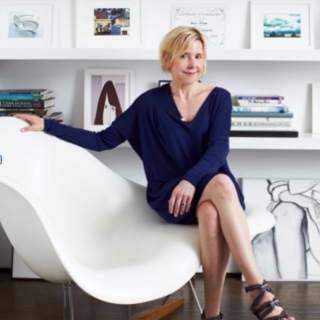 This week's guest judge is Kathy Delaney, the Global Chief Creative Officer of Saatchi & Saatchi Wellness, based in New York.
Best:
Under Armour 'It Comes From Below'
This spot makes the most of the sensory experience one feels at a baseball game. It's moving and this is coming from someone who's not much of a baseball fan. I love the editing. And that crack of the bat truly says it all. Go Mets!
Runner-up:
Amstel Beer 'Pass It On'
Passing along an Amstel from friend to friend is a heartwarming idea that captures the emotional and communal connection people have when sharing something like a beer.
READ MORE
In the wacky and weird world of Skittles, anything goes. Agency: DDB South Africa.
PLAY THE FIRST SPOT
PLAY THE SECOND SPOT
PLAY THE THIRD SPOT
Telstra has unveiled a new brand campaign that brings to life the magic that can be created on Telstra Networks. The fully integrated campaign created by The Monkeys, highlights how Telstra enables people to thrive in a connected world and aims to position Telstra from a telco to a techco. The work represents Telstra's transformation into a service-led solutions provider using software, platforms and its best in class Networks to create innovation and relationships that extend beyond bundled products or phone plans and the domestic market. The work aims to create a cohesive global brand across all customer segments. The idea celebrates the magic of Telstra technology and what it makes possible. It shows people what's possible in the future and how Telstra can improve today.
VIEW THE SPOT
Cover fox.com targets forgetful drivers in this interactive campaign via BBH India.
VIEW THE CONCEPT
« First
« Previous
Next »
Last »
2 of 7
Gold
sponsors
Silver
sponsors
Search
blog
Members
Past guest
reviewers
Latest
news
Blog
categories
Blog
archives
RSS
feed

Visit Campaign Brief for Australian creative
advertising news