Publicis QMP, Dublin has created a series of stings for TV show, 'Master and Apprentice' sponsored by Failte Ireland.
VIEW THE SPOT
Stuck in the wrong job?
Monster.com. Sharp search, right jobs.
VIEW THE CONCEPT
A relevant use of white space in newspapers by ARC Worldwide/Leo Burnett Malaysia for breast cancer awareness.
VIEW THE AD
More that 5000 children lost their parents and were scared for life by
the tsunami in Aceh. On Children's Day in Indonesia 500 floating hands appeared in the pond in Jakarta's busiest traffic roundabout. The ambient execution, via JWT, reminded people that even two years after the tsunami in Aceh there are still children in desperate need of help. A sign near the roundabout said: "Many tsunami orphans are still in need of a helping hand."
VIEW THE AD
Saatchi & Saatchi Malaysia has created a sharp print ad for Dynamo.
VIEW THE AD
Clever use of the floor numbers inside lifts by Duval Guillaume, Antwerp for client, Weight Watchers.
VIEW THE AMBIENT
A very disturbing personal encounter features in this spot, via agency DDB Melbourne. Director Steve Saussey's usual obsessive attention to casting and subtleties of performance and character were critical in making this scenario believable and funny. The end result, a micro drama/comedy, plays on the unpredictability of change versus the comforting consistency of Heinz Baked Beanz.
VIEW THE SPOT
Australian soccer's A-League is promoted in this blockbuster brand spot via Lowe Hunt, Sydney.
VIEW THE SPOT
A group of activists urge viewers to 'save the greenbacks' by buying a Kia, nthis cheeky spot via davidandgoliath, Los Angeles.
Says creative director and copywriter Ben Purcell: "We couldn't stand by while more Greenbacks were being mistreated. We needed to show the progress we've made and bring more attention to this cause."
VIEW THE SPOT
The Bay's latest summer campaign for Boom! encourages Baby Boomers to join the fashion revolution and celebrate fashion freedom through the use of playful 1960's iconography of protest.
VIEW THE INTEGRATED WORK
VIEW THE SPOT
118 118 uses cinema based idents to sponsor the movies created by WCRS London.
VIEW THE CAMPAIGN
To tie in with this year's Rugby World Cup, adidas and 180 Amsterdam take the All Blacks back to their grass roots in a heroic TV campaign called 'Of This Earth'. The central idea of the campaign was to create a symbolic patchwork field using a piece of turf from the hometown of each and every All Black past and present.
"Speaking as one of the nine Kiwis in this agency, it's very emotional for us to create a piece of work for our home country," says Andy Fackrell, Executive Creative Director, 180 Amsterdam "There's a certain sense of pride with how many All Blacks come out of your hometown: in my case Wainuiomata. It was very special to include Jonah Lomu in the film, and Sir Brian Lochore who tells the story."
VIEW THE SPOT
San Francisco Zoo announces a new home for their bears via this print ad created by agency BBDO West, San Francisco.
VIEW THE AD
A new series for ProFlowers out of BBDO West (SF/LA):
Flowers are an expression of your feelings. They send a message. Flowers that have been fading in a florist's shop for days can really affect the true intent of what you meant to say. ProFlowers, on the other hand, arrive fresh from the field, so they always say, "I Love You" loud and clear. So if you want to be sure you're sending the right message, "Send Love, Not Like. Send ProFlowers."
VIEW THE 'BEACH' SPOT
VIEW THE 'MOTHER' SPOT

Partizan, London director Numero 6 has taken the internet by storm with a series of film clips posted on YouTube that appear to show alien spacecraft flying across the skies of Haiti, the Dominican Republic and Brooklyn.
Posted under a pseudonym on August 9th, the videos were quickly picked up by the ravenously curious online UFO crowd. Within two weeks they have clocked up well over three million hits.
Debate raged online as to whether or not the clips were genuine. Some sceptics decided the footage was so slick it must be viral marketing for various forthcoming films or video games. The clips appeared on CNN and Fox News, with a presenter on Fox News proclaiming "It looks real and I think this is proof positive that there are other life forms out there and they are coming after us!"
Then last week the LA Times stepped in to investigate the story, and were the only press to track down the true source of the clips, David Nicolas, also known as Partizanâs Numero 6.
"With all the cries of fraud and opportunism, even the most steadfast doubters couldn't find anything in the footage that was obviously bogus," wrote LA Times journalist David Sarno. "More than a few observers in either camp called them 'the best UFO videos ever'. "
Numero 6 is known for its work for Coca-Cola, Ikea and the Super Furry Animals, among other clients. David made the UFO films as research for his next project, a feature film based on a true story about the biggest UFO hoax in American history. The film is still in pre-production and is to be produced by Partizan Films.

For more info call Jordan McGarry at Partizan on +44 20 7851 0227 or email: jordan.mcgarry@partizan.com



The print component of the integrated 'Welcome Snoop' campaign for MTV Networks Australia, via Lowe Hunt, Sydney.
VIEW THE CAMPAIGN (PART ONE)
VIEW THE CAMPAIGN (PART TWO)
A print campaign via DraftFCB, Durban, promoting uShaka Marine World's 2007 Body Art and Graffiti Expo.
VIEW THE CAMPAIGN
Caught in the wrong job? Monster.com is the answer, promoted in this major print campaign via JWT New Delhi.
VIEW THE CAMPAIGN
Banners have been cleverly placed along the River Liffey in Dublin below the water level, via agency Publicis QMP. Using the dropping tide to convey the water conservation message.
VIEW THE VIDEO
A beautifully produced series of print ads for the Volvo XC 90 via Fuel, Portugal.
VIEW THE CAMPAIGN
Soccer stars Wayne Rooney, Gennaro Gattuso, Torsten Frings and Florent Malouda, are challenged by the Dirty Sanchez boys to 'Put it where you want it', in this spot for Nitro London, directed by Paul Shearer via Great Guns, London.
VIEW THE SPOT
Leagas Delaney London has put to air a campaign for RBK to celebrate Thierry Henry's arrival in Spain.
VIEW SPOT ONE
VIEW SPOT TWO
VIEW SPOT THREE
Southern Comfort owns the night with the help of this netsite created by agency McKinney, USA.
VIEW THE NETSITE
In 2007, TDK will be launching a new range of speakers, headphones and high definition stereo systems. So our task was simple. Position TDK as a major player in the sound system category. The idea? If you're not listening to TDK equipment, the sound quality isn't as good as it should be. Therefore, you're not getting true or original sound. And what better way to demonstrate this than by using celebrity look-a-likes who impersonate famous musicians. These people look and sound similar, but are clearly not the original.
VIEW THE NOT KYLIE AD
VIEW THE NOT OZZIE AD
VIEW THE NOT ROBBIE AD
Heineken are sponsoring the Rugby World Cup this year, backed by this blockbuster spot created by Bates Singapore and directed by Lance Kelleher via 8 Commercials, Sydney.
VIEW THE SPOT
"The All Blacks' Haka has often been misunderstood and for this year's World Cup we felt it was time to explain its true meaning," says Sean Thompson, Creative Director 180 Amsterdam, "The Haka, performed at the start of every game, is a ritualistic performance, which summons up the spirits of the ancestors to help the team climb step by step to the sun and glory. Summing up the Impossible is Nothing campaign, the film delves deeply into the Maori traditions using genuine Maori artists to help the team tell their story. We hope that by explaining its true meaning, other nations will show the Haka the respect it deserves."
VIEW THE SPOT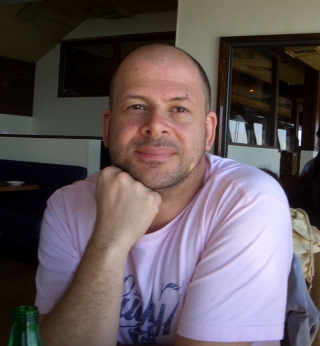 The funeral service for Academy Films director Tim Royes, who was fatally struck by a vehicle while vacationing in New York City early last week, will be held at 1pm, this Friday 31st August at Golders Green Crematorium in London.
The Chapel of rest, Kenyons on Westbourne Grove, will be available
for visiting on Wednesday 29th from noon til 4pm and on Thursday 30th from 10am to 4pm. Please call Kenyons on 0207 313 6920 before arrival.
Flowers to Kenyons, 83 Westbourne Grove, London, W2 4UL.
Following the funeral service there will be an Afternoon/Evening of Remembrance. The venue is yet to be confirmed and all details will be listed on www.timroyes.com All Tim's friends are welcome at both and his family hope to see as many of Tim's friends as possible on Friday.
If you haven't done so already, you can log onto Tim's website to donate to one of his favourite charities, should you wish to. You can also read and share some of the amazing messages that have been sent by friends and upload and look at pictures of great times shared with Tim. Tim's family really hope to see as many of his friends at his service on Friday.
The Volkswagen Golf GT Sport ties in with hit movie The Bourne Ultimatum in this spot via DDB Berlin that shows off the car's moves, which are so effective, they make a sniper, trying to follow the car with his rifle, dizzy and sick.
VIEW THE SPOT
A cheeky Elle Macpherson Intimates campaign
has broken online and is causing a stir worldwide,
created by The Glue Society out of @radical.media,
New York for The Names Agency, Sydney.
View the series of seven viral spots here:
VIEW BUBBLE GIRL
VIEW BALLOON GIRL
VIEW BOMBER GIRL
VIEW DRUMMER GIRL
VIEW JOKER GIRL
VIEW SAUCER GIRL
VIEW TUBA GIRL
Unveiled at a spectacular online global premiere event in virtual world Second Life, "Happiness Factory – The Movie" portrays the adventures of a factory worker as he embarks on a quest to replenish the Coke, putting the happiness back in the "Happiness Factory".
Watching the three and a half minute film at the exclusive gala event was an international crowd of nearly 100 glamorous avatars dressed in red carpet fashions, including singing sensation Avril Lavigne and reporters from more than 16 countries worldwide.
"Happiness Factory – The Movie" was produced by Wieden+Kennedy Amsterdam using "state-of-the-art" animation techniques and a team of over 50 3-D animators from the PSYOP. agency.
VIEW THE VIRTUAL PREMIERE
VIEW THE FULL LENGTH MOVIE
To create awareness about the plight of stray dog's in India. And also, that the best way to tackle the stray dog over-population menace is not to kill them, but to give them life, with adoption.
VIEW THE AD
One in a series of spots for Petco, via M&C Saatchi, Los Angeles. This one highlights pet fashion. Says creative director, Martin Dix: "Like humans, dogs know when they're looking good."
VIEW THE SPOT
MTV Networks Australia has launched the full 10 minute film of Snoop Dogg's quest to become an Australian citizen. The film is part of the integrated 'Welcome Snoop' brand campaign which includes print, poster, web, mobile and event channels among others. According to the agency, the campaign has attracted massive downloads from the web already and the on-line petition for Snoop to obtain citizenship is growing fast. The web component is divided between a dedicated mtv site at mtv.com.au/snoop and as part of a joint mtv and myspace promotion at myspace.com/voteforsnoop.
Client: MTV Networks Australia.
Agency: Lowe Hunt, Sydney
Creative Director: Dejan Rasic.
Creative Team: Dejan Rasic, Rebecca Carrasco & Howard Collinge.
Talent Liaison: India Bent, Happy Bash Communication
Head of Production: Darren Bailey.
Website: Liquid Protocol.
Senior Producers: Charna Henry & Lisa Cordukes.
Editors: Peter Whitmore, Kris Rees.
Production Company: Plaza Films.
Director: Paul Middleditch.
Producer: Peter Masterton.
Photographer: Andreas Smetana.
Retouching: Electric Art.
Sound: Sound Reservoir.
MTV Creative Director: Vanessa Zuppicich.
MTV Marketing Team: Colin Blake & Sam Coombes.
MTV Managing Director: Dave Sibley.
MTV Communications & Publicity Manager: Laura Vozzo.
Deep Fried Chicken Wings: Uncle Rio
VIEW THE PRINT CAMPAIGN (PART ONE)
VIEW THE PRINT CAMPAIGN (PART TWO)
Three teenage boys are rummaging through the cupboards and refrigerator looking for something to sustain their hunger pangs! Nothing they find can fill them up….until they find the Totinos Pizza Rolls.
VIEW THE SPOT
A tight spot for Wranglers jeans created by Spin Communications, Sydney.
VIEW THE SPOT
The portrait used for the print ad is made up out of 8400 M&M's that were carefully arranged by hand. It visually depicts the beauty of unification and pays tribute to the man who made it possible.
"This is the kinda stuff that keeps us going," says the creative team.
VIEW THE VIDEO
VIEW THE PRINT AD
The launch ad of the 2007 Nissan Altima Coupe via TBWAChiatDay, Los Angeles combines myriad images of the car to create a beautiful time piece.
VIEW THE AD
Mailbox drop of rubbish bags to 36, 000 households. Looks like money bags with the lline 'More money than you know what to do with' on the back. A purchase reminder for Lotto Powerball on Saturday
(Currently featuring as "best interactive" on bestads)
VIEW THE VIDEO
The jeans looked pretty good. So good you might not want to take them off. Hence the idea for Target via The Campaign Palace, Melboune.
VIEW SPOT ONE
VIEW SPOT TWO
VIEW SPOT THREE
DDB New Zealand has create d an eye catching outdoor piece to promote the new season of Ugly Betty on TV2
VIEW THE AD
« First « Previous
Next »
Last »
1 of 3
Gold
sponsors
Silver
sponsors
Search
blog
Members
Past guest
reviewers
Latest
news
Blog
categories
Blog
archives
RSS
feed

Visit Campaign Brief for Australian creative
advertising news