McCanns in Bangkok created these print ads for Fowin, a maker of sexual aids.
VIEW THE BANANA AD
VIEW THE CUCUMBER AD
VIEW THE EGGPLANT AD
When Swedish radio station Sveriges Radio changed their url to a longer web address (from www.sr.se to www.sverigesradio.se) they realized that was an issue. Not to mention these days we're all about tiny URLs. So how did Forsman & Bodenfors, Stockholm tackle this problem?
VIEW INTERACTIVE DETAILS
People who headed off to the beach on a long holiday weekend and left their homes alone and unprotected, were intercepted by a peculiar group of men at highway tollgates devised by Prolam Y&R Santiago.
VIEW OUTDOOR
David Tua reading a bedtime story in this spot for Duco Events from TBWATequila, Auckland.
VIEW THE BEDTIME STORY SPOT
VIEW THE FISTS OF FURY SPOT
VIEW THE AD
For vitaminwater's "Revive" brand, Zambezi New York created three, 1 to 2 minute digital films featuring Nick Swardson and special guests Kevin Farley, John Farley, and Katrina Bowden (of NBC's "30 Rock"). Nick incorporates his years of experience and acts as a survival guide for fans looking to get through the tournament in one piece. These "Mad Tips" are based on truths we can all relate to, even though his advice isn't always the most sound. In fact, most of it is straight crazy. But somehow it all makes perfect sense.
VIEW THE BRACKET SPOT
VIEW THE DITCHING SPOT
VIEW THE ROAD SPOT
New Holland Bees' is the latest brand TVC for agricultural company New Holland, conceived by independent Sydney shop LOUD and produced with Dubai based animation outfit Muddville.
VIEW THE SPOT
Problem: Due to on-shelf clutter, Marie Claire's flagship 'Naked Issue' isn't standing out.Solution: To create the illusion that a woman had undressed on her way 'into the Naked Issue', Net#work BBDO, Cape Town created floor decals that look like a trail of clothing which led up to the magazine.
VIEW OUTDOOR
Prolam Y&R, Santiago created a 4x2 meter mural, composed of 500 peel off photographs, is uncovered by pedestrians to show the reality other tabloids cover up.
VIEW OUTDOOR
RAPP in Paris developed a campaign for Fairtrade calling on people to sign a petition. But wait, this is more than just writing down your name or filling in your details. The online site allows you sign a video clip and have your petition on it. The more people sign the petition the more content is revealed.
VIEW INTERACTIVE DETAILS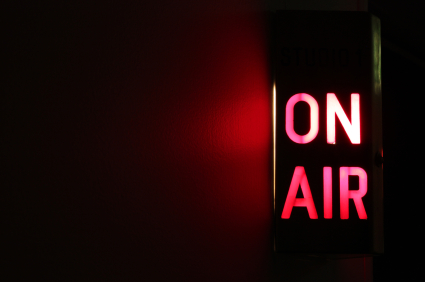 To highlight the discounts available with a V/Line train ticket, McCann Melbourne recorded this spot on location at Luna Park.
PLAY THE SPOT
This week's best spot isn't for beer. It's for bread. That's right, bread! Guy Mainwaring delivers a beautifully realized knockout for
Warburton's
. This is a profoundly silly yet strangely moving campaign. Neatly done. I can almost picture Hovis taking an urgent meeting with their agency.
Old Spice follows up 'The man your man could smell like' with
'Matterhorn'
. Well, let's just say this one smells considerably different. I have to mention
Dos Equis
. I love this work and although this is probably the 20th outing of The Most Interesting Man in the World, he's still got it.
READ MORE
Cadbury Dairymilk message from Publicis QMP for Paddy's Day - Happy St. Patrick's Day.
VIEW THE AD
RKCR/Y&R London parody Hollywood in this blockbuster for Warburton's directed by Guy Mainwaring..
VIEW THE SPOT
Heineken USA is launching new advertising for its iconic Heineken Lager brand, the first work to break from its new agency Euro RSCG New York. The provocative new ads showcase the guts and optimism needed to seize the moment and capitalize on an extraordinary opportunity, while inspiring consumers to 'give themselves a good name' with a better, more upscale beer.
VIEW THE SPOT
Various spots for Bally Total Fitness, produced by Tom, Dick & Harry Advertising,Chicago.
VIEW THE BALLY ONE SPOT
VIEW THE BALLY TWO SPOT
GSD&M Idea City Austin are launching a new spot that is an extension of the popular "Grab Your Bag: It's On!" campaign.
VIEW THE SPOT
Sancho BBDO, Bogota print ads for Terpel engine oil.
VIEW THE CHEETAH AD
VIEW THE KANGAROO AD
Cadbury have sponsored the GAA U21 Championship for many years. For these sites, Cadbury via Publicis QMP, Dublin wanted to concentrate on the commonalities that they and the GAA share such as their unique place in Irish culture. Cadbury are historically known as purveyors of joyous chocolate products in Ireland and thus, like the GAA, have a history and place in people's memories of special family occasions and shared experiences.
VIEW CROKE 1 OUTDOOR
VIEW CROKE 2 OUTDOOR
CLM BBDO Boulogne Billancourt is launching a new campaign for Frolic.
Historically, Frolic has built its advertising saga around the creative avenue of irresistibility: dogs can't resist the temptation of eating Frolic croquettes!
VIEW THE HOTEL AD
VIEW THE LIMO AD
VIEW THE POOL AD
To promote this years Dwarf Festival, now in its third year, these canvas, Cape Town posters were placed really low down on street poles and walls.
VIEW OUTDOOR
Try, Oslo came up with a unique way for people to donate to the Salvation Army right where you're seeing the ad.
VIEW OUTDOOR
The Cork Swansea sailing re opened thanks to the persistent work of the Cork community. The objective of this ad from Publicis QMP, Dublin was to create awareness that Beamish & Murphy's are the only stouts available on the sailing and also thank everyone involved.
VIEW THE AD
A natural successor to the world famous Rollerbabies, the new evian "Baby Inside" print campaign via BETC Euro RSCG, Paris has launched this month in Singapore, Thailand, Australia, Russia, coming out in China, Dubai and Qatar in April.
VIEW THE YOUNG I AD
VIEW THE YOUNG 2 AD
VIEW THE YOUNG 3 AD
VIEW THE YOUNG 4 AD
VIEW THE YOUNG 5 AD
VIEW THE YOUNG 6 AD
A shoplifter lifts several items at the Q&E Convenience store but decides to pay for them when he sees how cheap they are in this TVC from Grey Kuala Lumpur.
VIEW THE SPOT
The Publicis MOJO, Melbourne brief was to re establish the Cadbury Freddo brand in the hearts and minds of its consumers.
VIEW THE SPOT
VIEW INTERACTIVE DETAILS
Continuing to collaborate with creative visionaries, ABSOLUT Vodka presents a new 13-minute short film featuring Jay-Z. The documentary, titled NY-Z, was directed by Danny Clinch and paints a rare portrait of the global hip-hop icon. With unprecedented access to Jay-Z the days and moments leading up to, and after, his legendary September 11th benefit concert at Madison Square Garden, Danny Clinch gives us an intimate glimpse into Jay-Z: his childhood, his motivation as an artist, his passion for music, and his muse, New York. He presents the historic ABSOLUT Concert Series event from a unique perspective, Jay-Z's.
READ MORE
The most interesting man in the world goes ice fishing in this spot from Euro RSCG New York and @radical.media
VIEW THE SPOT
This spot from CHE Melbourne focuses on the damage that can be done to our marine life with chemical cleaners we use in the home. Earth Choice products are specifically designed not to do this.
VIEW THE SPOT
'I am not an artist' is a campaign for Elisava design school in Barcelona to help promote young creatives and writers. Soon in Tokyo Barcelona wanted to show what these young hungry creatives go through which led to their new online campaign
VIEW INTERACTIVE DETAILS
A young woman waits for her boyfriend at sea in this spot from 303 Sydney.
VIEW THE SPOT
BBH Asia Pacific has launched a new destination brand campaign for the Singapore Tourism Board (STB) - 'YourSingapore' - which invites visitors to personalise their Singapore experience. YourSingapore is a brand idea built on the unique truth of Singapore - that its breadth and depth of attractions is so accessible and user-friendly, that visitors are able to personalise their trip according to what they like, when they like it. The site - www.yoursingapore.com - just like the destination, allows you to make Singapore your own personalised experience.
VIEW THE SPOT
New Magners campaign from The Red Brick Road and directed by Stink's Ivan Zacharias.
VIEW THE CATCH SPOT
VIEW THE STRAIGHT SPOT
H/Euro RSCG Milan chooses a manufactured dog for their Citroen spot
VIEW THE SPOT
A disabled person can do much more than you think. Proof of this is that this photo was taken by a blind man. / Visit theblindclick.com and find out how this ad was made by age. comunicacoes, Sao Paulo.
VIEW THE AD
VIEW INTERACTIVE DETAILS
VIEW THE TV SPOT
VIEW THE DOCUMENTARY
A print ad created by concerto marketing Vancouver to solicit participation in an annual charity golf event for a hospital in Vancouver.
VIEW THE AD
The hot, spicy, strong flavor of Jano hot sauce really bangs the senses out of you as demonstrated by Prolam Y&R, Santiago.
VIEW OUTDOOR
Our volunteers left rolled posters in frequent pedestrian locations and handed them out like flyers.Once the person unpacked the poster he/she could easily post them on the nearest wall. After that, they could sign the poster and feel proud.it was their first volunteering act!
The concept was created for Volunteers' Centre Zagreb by Imago Advertising Zagreb to demystify volunteering and invite everyone to participate.Volunteering is easy and fun. Anyone can do it right NOW!
VIEW OUTDOOR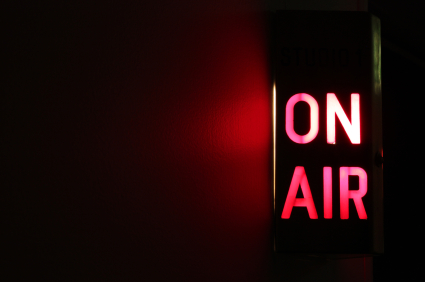 Office in a Box is a 'starter kit' for anyone with a great idea to kickstart their business.Radio from Dentsu Malaysia.
PLAY THE COCKS SPOT
PLAY THE MEOW SPOT
PLAY THE OX SPOT
A new BT spot from AMV BBDO London
VIEW THE SPOT
A dramatically directed spot from Duval Guilaume featuring a little boy who would do anything for his favourite breakfast spread.
VIEW THE SPOT
« First « Previous
Next »
Last »
1 of 7
Gold
sponsors
Silver
sponsors
Search
blog
Members
Past guest
reviewers
Latest
news
Blog
categories
Blog
archives
RSS
feed

Visit Campaign Brief for Australian creative
advertising news