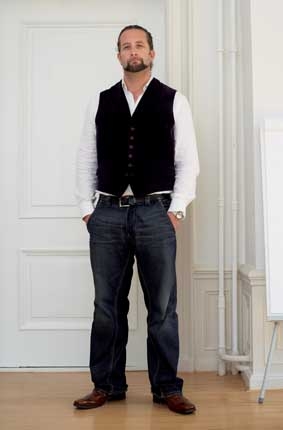 Richard Gorodecky is the executive creative director of Amsterdam Worldwide. He has spent the last 14 years creating international advertising campaigns for some of the biggest brands in the world including Nike, Coca-Cola, Chevrolet, Intel, Electronic Arts, Panasonic, Gore-Tex, Opel, Asics, Onitsuka Tiger, Pernod Ricard and Anheuser-Busch InBev.
Dirty Fireman
gets an insanity award this week. There isn't enough madness in advertising these days. We've all become a bit too grown up as of late. I can only hope this piece of work heralds a new dawn of things not really making any sense. I miss the good old days. I miss my lobster.
READ MORE
Women can be obsessed about unimportant things. Agency DDB Singapore.
VIEW THE BAD HAIR AD
VIEW THE BOTTOM AD
VIEW THE PIMPLE AD
The effect dropping a valuable item if it's wrapped in 3M Cushion Wrap is demonstrated here by Creative Juice Bangkok.
VIEW THE MARBLE AD
VIEW THE CERAMIC AD
VIEW THE CRYSTAL AD
Miller Lite Man Up Billboards designed by DraftFCB Chicago
VIEW OUTDOOR
A young man takes break to have a KitKat and suddenly he notices something very interesting. A squirrel serenades a female squirrel Bollywood style in this spot from JWT Delhi.
VIEW THE SPOT
The third in the series of the Halo 'Reach' campaign from AgencyTwoFifteen, San Francisco
VIEW THE SPOT
The 8 Colours of Fun campaign, via JWT Sydney, sees eight kids - one for each Smarties colour - paired with eight adult artists. The aim is for each duo to create an artwork inspired by their designated colour.
VIEW THE IDEA SPOT
VIEW THE 30 SPOT
Lamb, 'what everyone's eating this season' is the smouldering new star of the show with the launch of Meat & Livestock Australia's (MLA) latest campaign via BMF Sydney, designed to get people in the mood for Lamb this spring.
VIEW THE SPOT
Every stop, every speech from JFK's campaign from 50 years ago is being rebroadcast as it happened 50 years ago, in a new campaign for the JFK Library and Museum, via The Martin Agency, Richmond. Readers can access the campaign via their smart phone and QR reader and can follow JFK's daily movements in 1960 via Twitter.com/kennedy1960.
VIEW THE JFK 1 AD
VIEW THE JFK 2 AD
VIEW THE JFK 3 AD
Newpan is the No. 1 electronics retailer in the country The ad from Shalmor Avnon Amichay/Y&R Interactive Tel Aviv refers to the famous biblical story when Moses did the impossible and brought water out of a rock.Here we used honey instead of water as honey is a traditional food eaten on Rosh Hashana (the Jewish New Year).The line:The things we'd do for you. Happy New Year. Newpan Service
VIEW THE AD
Hubba Bubba via Woooow Amsterdam created this online widget that makes killing pop-ads more fun.
VIEW INTERACTIVE DETAILS
When P&G's Herbal Essences Hydralicious shampoo and conditioner and Venus Embrace razors decided to team up for a winter promotion, they needed a big idea that tied them together. Saatchi & Saatchi Toronto came up with the proposition that in the winter, women still need to be soft from head to toe, because Canadian winters are the perfect time to cuddle up and get close to somebody. From that big idea, the Cuddle Me Sutra concept was born.
VIEW INTERACTIVE DETAILS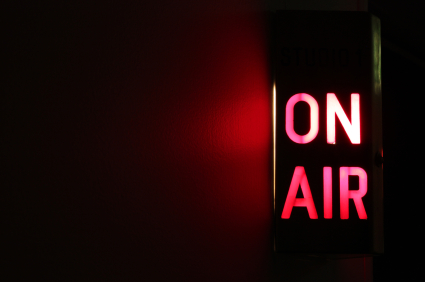 This spot was done by Bester Burke Slingers Cape Town for Car Magazine's September issue, featuring the Mercedes Benz SLS AMG 'Gullwing.'
PLAY THE SPOT
To highlight the dishwashing power of Morning Fresh, DDB Group Melbourne has developed a range of dishes that when submerged in hot water, magically transform from super dirty to super clean in seconds. www.dirtydish.com.au
VIEW THE DIRTY COWBOY WEB FILM
VIEW THE DIRTY FIREMAN WEB FILM
VIEW THE PRODUCT
VIEW THE WEB SITE
LODUCCA.MPM, Sao Paulo, launched AlephTweets to promote The Aleph, the newest release of the internationally bestselling author Paulo Coelho. The website "rewrites" the book in real-time, word by word, with tweets from all over the world. Via his twitter account Coelho wrote: "Loducca using software to combine tweets+words of The Aleph".
VIEW INTERACTIVE DETAILS
State is one of the biggest Insurance companies in New Zealand. Colenso BBDO, Auckland's task was to re-engage with customers and win back some love for the brand. The premise was simple; State care about your stuff as much as you do. The campaign kicked off with a nationwide search to find out what things Kiwis care about most. State will then find a way to protect these things, even the things you might not think you can insure.
VIEW THE SPOT
To promote the book by Elizabeth George, a thriller called This Body of Death (In Dutch Lichaam van de Dood), agency Houdini, Amsterdam came up with this easy to re-tweet, easy to email and Facebook-friendly approach. We let the readers experience the first part of Elizabeth George's book 'live': the discovery of a dead body on a cemetery. It started out on Twitter and Facebook with messages like ' Is that a dead body over there? Check the live webcam!' And let curiosity (and social media) do the rest.
VIEW INTERACTIVE DETAILS
BOSS through Blast Radius, Amsterdam launches a new web site connecting international urbanites with local nighttime traditions around the world, for the launch of the new fragrance for men, 'BOSS Bottled. Night.' The cities featured on the site change according to where it's dusk, with content related to each city, like streams of weather info from Yahoo, mood sentiment from Twitter and stats on lifestyle researched specifically for BOSS.
VIEW INTERACTIVE DETAILS
Funny ending for a Pillow fight in this spot from DRAFTFCB Paris for Conforma appliances.
VIEW THE SPOT
UV sun protection is also possible with Columbia sportswear shirts in this ad from Prolam Y&R, Santiago.
VIEW THE SHADES AD
VIEW THE RAIN AD
VIEW THE TREE AD
Pacifico is the beer of authentic Mexico,hand made, imperfect, off-the-beaten-path. How does that translate to the hi tech world of the Internet? Creature, Seattle created MexicoViaPacifico.com each page a custom, hand painted wall in Mexico and California filmed and broadcast live to the Internet. Walls exist in places at Pacifico's heart: historic Mazatlan where the beer is brewed, a surfboard factory in Puerto Escondido, a rustic hotel in Baja, and Venice Beach Pacifico's adopted home in America. To encourage real world adventure, clicking on 'Visit this Wall' opens a Google Maps result showing the location of each wall.
VIEW INTERACTIVE DETAILS
Enjoy a magic travel across the life of Rene Lacoste and the history of the world-famous crocodile brand in this site by Septime Creation, France
VIEW INTERACTIVE DETAILS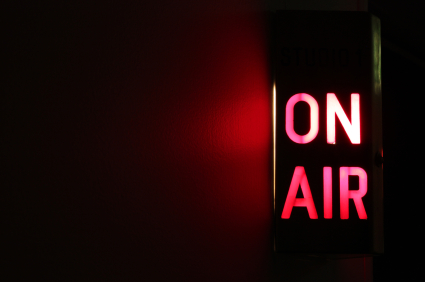 Burger King asked Colenso BBDO, Auckland to highlight how good the deals are in their Flaming Great Value range.
PLAY THE EARS SPOT
PLAY THE FLOWERS SPOT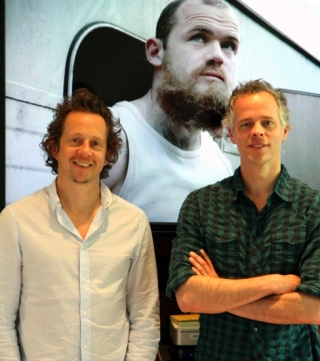 Exclusive - Bestads can reveal that Wieden + Kennedy Amsterdam creative directors Eric Quennoy (left) and Mark Bernath (right) have been elevated to the joint ECD gig following the departure of ECD Jeff Kling, who is leaving to pursue other opportunities.
Quennoy has been at W+K Amsterdam since April 2006 after working in New York for 8 years, his last post working with David Droga at Publicis, where his work was recognized at Cannes, Clio, and D&AD.
READ MORE
The campaign promotes the new Orange Me subscription where you can choose as much talk, text or surf as you want. So Saatchi & Saatchi Switzerland created unique characters and showed what Orange Me subscription they have chosen.
VIEW THE MATTEO SPOT
VIEW THE NICO SPOT
VIEW THE PARTY SPOT
VIEW THE LOUDMOUTH SPOT
Saatchi & Saatchi, Colombo help stop Dengue fever with this outdoor installation
VIEW OUTDOOR
Audi via Heimat Werbeagentur, Berlin introduces the next big Audi.
VIEW THE SPOT
Over the years MTV has progressively changed, but something that
hasn't is the love for music and the tongue-in-cheek view of
everything. The MTV in-house team shows the controversial and always
hot Indo-Pakistan relations. We step into the war zone with our fingers
crossed, screamed 'MUSIC RULES!' and run like hell!
VIEW THE SPOT
DraftFCB, Bucharest created these ads for Raid.
VIEW THE FLASHLIGHT AD
VIEW THE HELICOPTER AD
Publicis Mojo, Auckland dramatise the effect winter weather has on those living in poverty, symbols of basic needs(heat, food, power and simple comforts) were printed on degradeable paper in order to break down in the rain and wind. Within one month of winter the family was left with nothing.
VIEW OUTDOOR
Luscious Director Tina Bull creates whimsical magic in this Dentsu Indonesia TVC for Soy Joy.This enticing TVC places princesses in an ordinary office environment - unveiling the princess in us all and visually puts the magic back into 3pm snack time.
VIEW THE SPOT
Kudu is a chain in Saudi Arabia that is known for their spicy burgers. Agency: Targets Leo Burnett
VIEW THE HOUSE AD
VIEW THE CAR AD
VIEW THE BENCH AD
As summer temperatures soared, BBR Saatchi & Saatchi brought the cool relief of chilled spring water to thousands of sweltering passers-by in downtown Tel Aviv. Giant water coolers were embedded into a 140-meter long billboard that featured imagery from the water's source
VIEW OUTDOOR
To illustrate its slimming benefits, DDB DM9JaymeSyfu, Manila created this complimentary BURN BAG to be given away with every bottle of GNC Burn 60 purchased.
VIEW OUTDOOR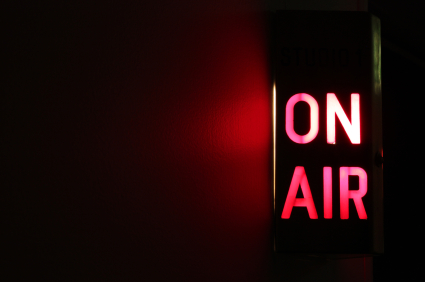 Joint pain causes people to be burdened by their own bodies; normal tasks are made more difficult due to arthritis. DDB DM9JaymeSyfu, Manila present PHAREX NAPROXEN SODIUM as the answer to this painful problem.
PLAY THE SPOT
Corona Extra is bringing humor to the beach in its newest spot by Cramer-Krasselt, Chicago for NFL programming, "Football Trick."
VIEW THE SPOT
This week's guest judge is Ewan Paterson, Chief Creative Officer of DDB Chicago. Most recently, Ewan served as Executive Creative Director and Managing Partner of CHI+Partners in London.
There's an un-written rule, or is it written, that you can't review your own work. Stops one being outrageously biased. And the like.
With that in mind I won't comment on the great addition to
Drench water
'brains perform best when hydrated' campaign, featuring the great 80s track 'Oops Up-Side Your Head', accompanying a man who cleverly sorts his head out on his way to work while drinking the increasingly popular mineral water and instead say how much I enjoyed the craft and humor in the latest addition to the
Carlton Draught
campaign...
READ MORE
Perpetrators and victims of family violence are surrounded by people who could help them – friends, family, neighbours, workmates . . . yet so often, no one speaks up. Spots from DraftFCB Auckland.
VIEW THE ANGELA SPOT
VIEW THE JEFF SPOT
To shift Martell VSOP from a brand that showcases success to a brand that enables success TBWA Singapore created this outdoor installation.
VIEW OUTDOOR
BBDO New York tapped music masters Yessian to create a tune for AT&T's Blackberry Torch that's causing an astounding internet stir.
VIEW THE SPOT
« First « Previous
Next »
Last »
1 of 6
Gold
sponsors
Silver
sponsors
Search
blog
Members
Past guest
reviewers
Latest
news
Blog
categories
Blog
archives
RSS
feed

Visit Campaign Brief for Australian creative
advertising news