As a holiday thank you to all fans, Ray-Ban presents the new Never Hide Noise mixtape - EP2, FREE for download! The mix features Cloud Nothings, Mind Spiders, Hanni El Khatib, DOM and The Chain Gang of 1974.Print from Cutwater San Francisco
VIEW THE FRONT AD
VIEW THE BACK AD
VIEW THE KAITLYN AD
A McCann Erickson Tel Aviv ad for Crystals washing machine with auto child lock system.The ad shows a white cat after an unfortunate laundry accident.
VIEW THE AD
Outdoor board from Erwin-Penland Greenville SC promoting Greenville Drive tickets and merchandise as holiday gifts.
VIEW OUTDOOR
It's New Year thing in Facebook. But not an app or a game. PUBLICIS MODEM Turkey use the new Facebook profile and kind of hacked the pictures on the page. To do this small surprise to your friends' or yourself, you just click on the pictures and tag them (in numerical order) with your friends name
VIEW INTERACTIVE DETAILS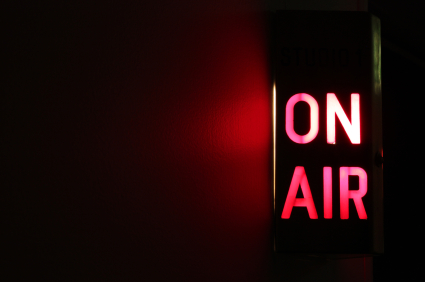 It is so quiet that you can actually hear from far away. Eilat is Israel's most visited tourist resort and therefore, many hotels are packed with people causing a great deal of noise. On the other hand, The Golden Tulip Privilage concept Hotel in Eilat is based on the quiet and pleasant experience for its guests thus radio from TBWAIsrael
PLAY THE FIRST SPOT
PLAY THE SECOND SPOT
PLAY THE THIRD SPOT
To promote the Vespa ACW Grey Tel Aviv created this tilting doll
VIEW THE AD
Short rationale (optional):
Every year Chinese consumes 45 billion pairs of disposable wooden chopsticks which equal around 25 million trees. DDB Shanghai recycled over 30 thousand used disposable wooden chopsticks from restaurants all over Shanghai. Washed them, process and collage them into a 5-meter-high-chopstick-tree, we then broke it down in the middle and then displayed the piece in the busiest district. Through the fallen chopstick-tree, we alerted the people that the use of disposable wooden chopsticks means the destruction of large numbers of trees.
VIEW OUTDOOR
A signature film created by Studio EEKSAURUS, Mumbai to bring out the amazing cultural exchange between India and Italy, which is the essence of River to River Indian Film Festival held at Florence.
VIEW THE SPOT
A humourous ad created through a mixture of live action and stop motion animation to encourage usage of Godrej Ezee as the specialist fabric detergent for woollen fabric..
VIEW THE SPOT
Huda Beer Vietnam ad by DDB Vietnam
VIEW THE SPOT
Ronagra comes to the rescue in this spot via ZOOM Vietnam.
VIEW THE SPOT
A new spot from O&M Vietnam for the charity Heartbeat
VIEW THE SPOT
Stephens plasticine 1 kg is featured in this print ad from Grey Chile
VIEW THE AD
Blaze Advertising Sydney created this ad for Onkyo's new network receiver. It brings all of our favourite things and cherished memories together in one place, whether they be video, TV, pictures, music or film.
VIEW THE AD
Home entertainment that needs seeing to be believed. The New Integra 3D receivers campaign produced by Blaze Advertising,Sydney
VIEW THE BOY AD
VIEW THE GIRL AD
Peru enjoys an unprecedented economic boom. But could the excellent economic figures be enough to explain real development? This is the 2011 balance sheet of an entire country, as presented one year ahead by the Peruvians in this spot from Y&R Lima.
VIEW THE SPOT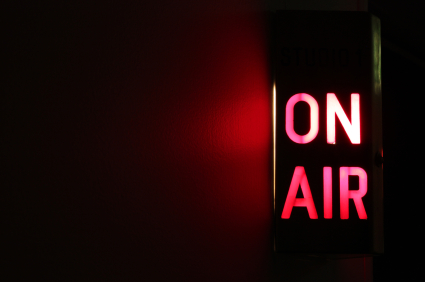 To drive donations to The Salvation Army Christmas Appeal and stress that without help, those less fortunate will miss out on the joy of Christmas, CHE Melbourne and Risk Sound created a rendition of a Christmas classic, with a twist.
PLAY THE SPOT
A Scarecrow Communications Mumbai film showing tribal archery contest held near Jaisalmer,Rajasthan.
VIEW THE SPOT
The Bester Burke Cape Town launch of Yardley's new female fragrance.
VIEW THE SPOT
The latest TV commercial for Eau de Brut (flagrance) from HEREZIE Paris . An iconic and very mannish French Brand coming back on tv screen after 10 years of silence with a new product: a lighter version of Brut. The line: Brut. But just a little.
VIEW THE SPOT
Lucifer Labs Chennai had to think of a fun way to promote Albert Dali Naming Consultants. What better way than to play a name game!
VIEW THE BOY GEORGE AD
VIEW THE DIRTY HARRY AD
VIEW THE STEVE MARTIN AD
Fundraising to help Dadaab camp's refugees, Kenya.was helped with this mailer from Wunderman Milan
VIEW THE AD
Extra Large Pizza from Dominos is promoted by McCann Erickson Quito
VIEW THE WHALE AD
VIEW THE EIFFEL AD
Pharmacy chain, the Heart Pharmacy, has a vision to stand by people's side in all phases of life, in both the ups and downs, in both sickness and health, in good times and in bad making the great adventure of life as enjoyable as possible until an even greater one do us apart.To illustrate how the Heart Pharmacy follow us through life, Akestam Holst Stockholm created a brand building website, that people easily can adapt and pass on to friends.
VIEW INTERACTIVE DETAILS
BADJAR Ogilvy, Melbourne has put to air a new blockbuster TVC for AAMI. The TVC follows a man on his travels through a car Armageddon, a land where theatrical car crashes abound. As he negotiates these crashes he meets a host of wonderful characters, who all join him on a crusade to secure a fairer deal. It was shot in a hyper-real context reminiscent of the Broadway musicals made popular in the 1950s.
VIEW THE SPOT
At the ADFEST 2010 held recently in Tokyo, Director's Think Tank Director Rajay Singh won GOLD for his work on Casablanca International's "Murder" A suspense themed commercial by Leo Burnett Hong Kong
VIEW THE SPOT
If you're not with your child you're against him/her in these print ads from ACW Grey Tel Aviv
VIEW THE MOTHER AD
VIEW THE FATHER AD
When you arrive on the website,created by DDB New York you are greeted by the encroaching songwriter staring out of your screen and waving with New York Lottery scratch tickets in the other hand. The landing page reads, "Celebrating the perfect person. You."
VIEW INTERACTIVE DETAILS
Mothership director David Rosenbaum has teamed up with ad agency TBWAChiatDay, Los Angeles on a cinematic two-spot effort for Infiniti.
VIEW THE FIRST SPOT
VIEW THE SECOND SPOT
Artist owned-and-operated bi coastal digital studio Brickyard VFX recently completed work on Target's "All Things Merry" campaign from Wieden+Kennedy
VIEW THE MRS CLAUS SPOT
VIEW THE POWER CORD SPOT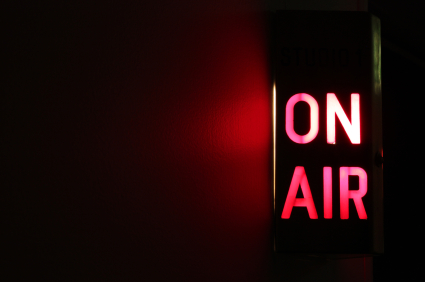 Radio spots from Colenso BBDO Auckland explain that Burger King is open 24 hours so you can always have a last meal before whatever is next....
PLAY THE WIFEY SPOT
PLAY THE BOSS SPOT
It is always better to harm a virtual tree than a real one... You only have to ask for online account statements from ING and Y&R Lima tell you about the environmental benefits.
VIEW THE AD
Digitas USA created this spot for TIAFF-CREF
VIEW THE SPOT
Beitech - A Non Profit Organization For Woman With Eating Disorder ran this print ad created by Mc Cann Erickson,Tel Aviv.
VIEW THE AD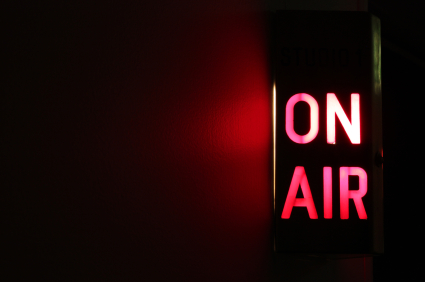 CYFRA+ is a leading Polish digital TV provider. Change integrated, Warsaw's job was to tell people about their parental control system.
PLAY THE SPOT
To highlight acute substance abuse amongst UAE nationals Derek & Hani, Dubai created this print ad.
VIEW THE AD
IKEA: The solution is in the catalogue Ikea catalog solves all the problems in your home.
You can find all kind of ideas for your home from the new IKEA catalogue. Catalogue is full of ideas for kitchen, living room, closet rooms, summer places etc.TV from 358 Helsinki.
VIEW THE FISHERMAN SPOT
VIEW THE TEENAGER SPOT
Aniboom competition winner Yannick Puig was commissioned by Saatchi & Saatchi Los Angeles to animate an anecdote from a Toyota Corolla driver, as part of the innovative 'Auto-Biography' campaign.
VIEW THE SPOT
Guinness = Darkness. Darkness = Life according to Irish International BBDO Dublin
VIEW THE SPOT
The latest Johnnie Walker spot shot in Kolcutta India, directed by justin mcmillan for Leo Burnett, Sydney.
VIEW THE SPOT
« First « Previous
Next »
Last »
1 of 6
Gold
sponsors
Silver
sponsors
Search
blog
Members
Past guest
reviewers
Latest
news
Blog
categories
Blog
archives
RSS
feed

Visit Campaign Brief for Australian creative
advertising news