Saatchi & Saatchi Cape Town and its PR affiliate Tin Can, created an innovative activation campaign for the Sasko Flour brand, which was showcased at the V&A Waterfront on the day of the royal wedding, attracting onlookers to get a taste of the royal wedding and 'share in the goodness' of the most talked about event of 2011.
VIEW CAKE OUTDOOR
VIEW CHOCOLATE OUTDOOR
VIEW MACAROON OUTDOOR
In store communication is the toughest medium either because of costs or legal restrictions. With a budget that was no competition to the already established bread brands, HapiHap had to find a way through the supermarkets' clutter. So, Grey, Bucharest invented a new in store advertising space that was naturally connected to the usage of bread. A cost affective medium that no other brand used before: the wrapping paper for deli products. The perfect place to meet the core consumers of toast bread.
VIEW OUTDOOR
Launch of Air China's non-stop flight Stockholm-Beijing by Trackster, Stockholm.
VIEW OUTDOOR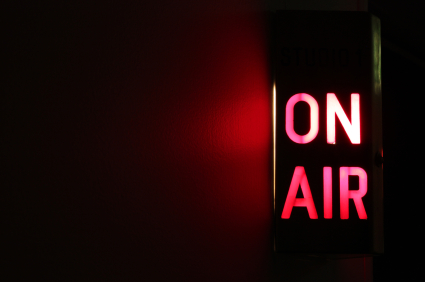 Open on a radio spot from GPYR, Melbourne with a muffled, bass heavy sound that sounds like it's underwater It repeats over and over.
PLAY THE COURAGE SPOT
PLAY THE CONFIDENCE SPOT
PLAY THE PRIDE SPOT
58 countries around the world still apply the death penalty Many people think they don't have power to change things.How can we make people aware that they can make a difference ? Take a stand against death penalty.Outdoor installation by Marcel, Paris
VIEW OUTDOOR
When you suffer from Multiple Sclerosis, your body motion is significantly affected. Even the most simple movement feels like the whole world is falling apart. Spot from Saatchi & Saatchi Romania
VIEW THE SPOT
Royal Wedding tactical ad from Ogilvy, Cape Town
VIEW THE FIRST SPOT
VIEW THE SECOND SPOT
It's probably not such a concern for the Royal family, but for many the cost of a wedding can be quite a sacrifice. A four door, 2-litre, 6-speed with leather interior sacrifice.Spot from DDB, New Zealand
VIEW THE SPOT
This new 30 second ad takes the notion of a lovely smile to the extreme by following a couple who see each other's smiles for the first time, are smitten and instantly kiss. They then take their ensuing embrace all over New Zealand in order to reflect the fact that Lumino the Dentists are improving Kiwi smiles all over the country through a chain of 55 practices.
VIEW THE SPOT
Y&R,Paris posters for Danacol
VIEW CHOOK OUTDOOR
VIEW GRACON OUTDOOR
E-GRAPHICS wanted a cost-effective campaign to show their capabilities as a leading global marketing and print production company.So TBWAHunt Lascaris Johannesburg came up with a simple & cost effective solution. We printed die cut, low tack decals that resembled a turned up corner of a page. When applied to a surface, it created the illusion that the surface had been printed by E-GRAPHICS.
VIEW STREET OUTDOOR
VIEW OFFICE OUTDOOR
VIEW CLIENT OUTDOOR
Y&R Paris presents its new print campaign for Colgate Max White One under the concept "Make your smile your best accessory".
VIEW THE GIRL AD
VIEW THE GUY AD
Lew Lara TBWA Sao Paulo campaign for ADOPTION DRIVE project in Brazil.
VIEW THE CAGE1 AD
VIEW THE CAGE 2 AD
VIEW THE CAGE 3 AD
NRMA Motoring & Services and The Conscience Organization,Sydney has enlisted comedian/broadcaster funnyman Tim Ross to front their latest campaign in an effort to promote the benefits of NRMA Membership.
VIEW THE BUSINESS SPOT
VIEW THE GEEK SPOT
VIEW THE HIPSTER SPOT
VIEW THE TRADIE SPOT
When the Canadian Real Estate Association decided to craft a spot portraying an old woman and her dozens of children living in a shoe-shaped home, they turned to Dashing to craft the colossal structure, inspired by the classic nursery rhyme about a matriarch raising her brood in a shoe. Working with MJZ/Radke Films Director Blue Source via Crispin Porter + Bogusky Toronto, Dashing created an unlikely and impressive building at the nexus of the real and fantastic.
VIEW THE SPOT
Four-time trial world champion Adam Raga wanted to make some noise to celebrate International Noise Awareness Day, so he swapped his roaring trial bike for an electric bike and rode off to the beautiful Valley of Silence in El Bierzo in northern Spain in this Verve Spain spot
VIEW THE SPOT
A film created by Indypendent Germany to showcase the apparently supernatural cleaning power of a Dirt Devil vacuum cleaner.
VIEW THE SPOT
Tactical press in BRW business magazine from OgilvyOne, Melbourne
VIEW THE AD
An Africa, Sao Paulo campaign to promote the Mitsubishi ASX new feature: the knee airbags.
VIEW THE ARMOUR AD
VIEW THE PORCUPINE AD
VIEW THE SAFE AD
Propaganda agency Leeds need a new writer, someone who recognizes great copywriting. The ad is created using what we consider to be some of the best writing ever - if you can spot it then you're right for the job
VIEW THE AD
This ad from Babel Sao Paulo was made with a Asics consumer. A really really fast consumer. He's an amateur that runs a Marathon just 34 minutes up than best time ever.
VIEW THE AD
An elevator is turned into an amusement ride full of unexpected features thanks to Ogilvy & Mather Brasil.
VIEW OUTDOOR
FRANCE ADOT is a federation of associations that work throughout France to inform and raise awareness on organ, tissue and bone marrow donation.
CLM-BBDO, Boulogne Billancourt was brought in to make the general public more aware of this national cause and encourage people to take out an organ donor card. The print (Le Nouvel Economiste & METRO) and outdoor campaign is launching in Paris in April 2011.
VIEW OLD WOMAN OUTDOOR
VIEW YOUNG MAN OUTDOOR
VIEW YOUNG WOMAN OUTDOOR
This action created by Media Contacts / Havas Digital, Sao Paulo took place at regular buildings in Brazil to promote the SOS Fauna cause.
VIEW OUTDOOR
Most Community Colleges in Vancouver reside in the sanctuary of the suburbs. Vancouver Community College is at the heart of the downtown core. We sought to challenge prospective students into asking themselves if they have what it takes to get a real education in the real world.Concerto,Vancouver did the posters.
VIEW DESIGNERS OUTDOOR
VIEW CHEFS OUTDOOR
VIEW MUSICIANS OUTDOOR
A wake-up call for drowsy drivers.Grey, Melbourne photographed the front of a truck and posted it on the back of 30 trucks across Victoria.
VIEW OUTDOOR
In this TVC from TBWA\Chiat\Day,Los Angeles every dog deserves leading nutrition, from wet nose to wiggly butt.
VIEW THE SPOT
The Haeckel Clock, as it's known, uses sketches of Radiolarians (ancient single-celled organisms with intricate mineral skeletons) from Haeckel's famous book Kunstformen der Natur or Art forms of Nature as units of time. One of the app's developers, Lukasz Karluk explains: "The Radiolarians vary in size and as they get bigger, the unit of time they represent also increases. With every passing second, the Radiolarians re-arrange themselves into higher groups, creating unique and ever-evolving forms of time. We like to think of it as our own, very humble version of evolution."
VIEW THE CONCEPT
"The safer you play, the longer you stay". Agency: Goodby, Silverstein & Partners, San Francisco
VIEW THE AD
Microsoft OneNote is featured in this Cole & Weber,Seattle campaign called "Around the World in 40 Days," which consists of 40 bloggers visiting 40 cities while using Microsoft OneNote to plan and document their travels.
VIEW INTERACTIVE DETAILS
Ramlosa is a completely natural mineral water and being registered 1707 it is also one of Sweden's oldest brands. To communicate it´s naturalness and give the water a premium vibe, Akestam Holst,Stockholm decided to tell the story about how you have to call back in time to order your Ramlosa. To be exact 70 years back in time. That's what it takes for rain to purify and become Ramlosa.
VIEW INTERACTIVE DETAILS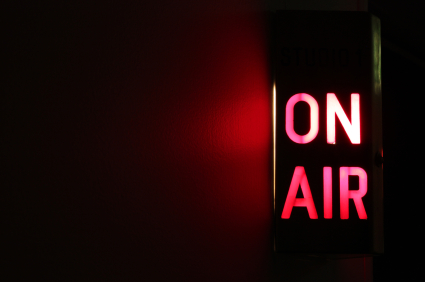 AlbertaQuits.ca is an online resource for information and support provided by trained cessation counsellers to help smokers develop a personalized quit plan.
Radio spots from Calder Bateman, Edmonton
PLAY THE PERSONAL SPOT
PLAY THE SPECIFIC SPOT
PLAY THE DAILY SPOT
PLAY THE ACCENT SPOT
Sukiennice Museum, one of the oldest in Poland, was going to be opened after a complete renovation. The problem was that young people didn't find the museum interesting at all. Something needed to be done to attract them. So, the Sukiennice Museum campaign from Leo Burnett, Warsaw brought paintings to life to show their stories
VIEW THE SPOT
Many people don't go to the dentist regularly because they believe that if their teeth look and feel OK there's no need. The reality is that dental exams detect many serious health issues that the rest of us are unable to perceive. Dentists see things we can't as depicted in this DDB, Vancouver spot .
VIEW THE JUGGLER SPOT
VIEW THE PUPPIES SPOT
VIEW THE SKATEBOARDER SPOT
"Training" spot from DraftFCB, Chicago shows a sneak peek into the life of a Miller Liteguard in training. It takes a lot to be prepared to save men from ruining their summer with less taste, so these women are being trained by the best.
VIEW THE SPOT
2011 Rethink Scholarship at Langara College - Call for Entries
VIEW THE SPOT
Sometimes things don't turn out exactly like you'd expected. But this TVC from M&C Saatchi Mena, Lebanon is all about making life's journey a more pleasant and satisfactory one. Drawing on the much-loved fairytale, Zain takes us on an epic journey of magical, heroic, and humorous proportions, proving yet again that when it comes to a wonderful world, expectations are always met.
VIEW THE SPOT
Festis, a still drink by Carlsberg, is on a mission: Unbore Anything! Activate your webcam at unboregrandpa.com and do you funniest to unbore grandpa - if you succeed, you win a bottle of Festis. Beware! He doesn't hesitate to "next" anyone. Site by Akestam Holst, Stockholm
VIEW INTERACTIVE DETAILS
The 12th annual Newport Beach Film Festival won't begin until April 28, but it is getting plenty of attention already, thanks to a comprehensive promotional campaign from RPA,Los Angeles The multimedia effort, spearheaded by creatives Scott McDonald, Laura Hauseman and Tom Hamling, includes a trailer by Biscuit's Aaron Stoller and festival posters and program art by world-renowned artists such as Linda Zacks, 3-D artists Ars Thanea, SHOTOPOP, illustrator Henry Obasi, fashion illustrator Stina Persson, Los Angeles street artist Septerhed, and fine arts sculptor Jon Seaton.
VIEW THE SPOT
Walking in the station pedestrians experience the characteristics of bifocal eye glasses but Grey,Tokyo displayed a 3D train station poster where you can see two views depending on the angle direction you are seeing it from. The distant view is Mt. Fuji and the near view is a book.
VIEW OUTDOOR
« First « Previous
Next »
Last »
1 of 9
Gold
sponsors
Silver
sponsors
Search
blog
Members
Past guest
reviewers
Latest
news
Blog
categories
Blog
archives
RSS
feed

Visit Campaign Brief for Australian creative
advertising news