The 'me too.' movement, created by Tarana Burke in 2006 to support survivors and end sexual violence, today releases four PSAs in partnership with creative agency Deutsch. Through the message "We hear you. We see you. We believe you.," the PSAs aim to rally survivors and supporters together in the fight to end sexual violence through testimonies from Terry Crews, Emily Waters, Daniela Contreras and an anonymous survivor.
VIEW THE TERRY SPOT
VIEW THE ANONYMOUS SPOT
VIEW THE EMILY SPOT
VIEW THE DANIELA SPOT
Too many people die on New Zealand roads every year due to distracted driving and the problem is only getting worse, with distracted driving accounting for 26 deaths and 277 serious injuries between 2013 and 2018 in Auckland alone. Auckland Transport have teamed up with an iconic Hollywood stuntwoman, New Zealand's very own Auckland-raised Zoe Bell, to spread the message that 'no one is invincible'. The campaign, created by Ogilvy and aptly named 'The Most Dangerous Stunt in the World', features Death-Proof actress Zoe, taking a selfie video, whilst driving a high performance Mustang car around her old neighbourhood in Auckland City.
VIEW THE CONCEPT
Squarespace has teamed up with Idris Elba and Spike Jonze to create two short films. As a man of many talents, Squarespace says that Idris embodies the brand's spirit of hustling to achieve success. Idris manages his fashion line, 2HR SET, on Squarespace, and will utilise its Email Campaigns product to announce his latest drop and the official launch of his website.
VIEW THE DREAM IT SPOT
VIEW THE MAKE IT SPOT
Chinese New Year is here again! Whenever this important traditional festival comes around, Chinese people who work and live in different parts of the country or across the world, will try and come back home to reunite with their families. However, while young people look forward to these reunions, they are also worried about being asked embarrassing questions about their lives and loves by their relatives. To address this social phenomenon, Mars Wrigley China launched an integrated campaign via DDB, Guangzhou, to encourage young people to speak out frankly to their relatives and elders. Skittles hoped to build an emotional connection and help people communicate more sincerely and thus enjoy a happy and harmonious Chinese New Year reunion.
VIEW THE SPOT
Every day, businesses pay big bucks, in the MILLIONS, for your eyes, but you don't get a dime back for your time. Tech insiders like Zuck and Tristan Harris are beginning to question the way companies control and monetize our attention, so we decided to remind people how valuable their time is - starting on the streets of Berlin. We designed the world's first billboard that pays you to look at it. Our mobile billboard uses a sensor to surprise people walking by with euro coins, and needless to say, when we took it out in the wild, the free money drew a lot of attention and raised some good questions. Agency: Kids Creative Agency
VIEW THE SPOT
Nobody knows the facts of owning a Volkswagen better than Justin Facts. That's a fact.
To debunk the myth about the cost of owning a Volkswagen, the brand has introduced a new character, chief fact officer Justin Facts in a new brand building campaign rolling out across English Canada. Justin Facts, the matter-of-fact straight shooter, delivers "just the facts" about what makes owning a Volkswagen good value, as well as other quirky truths. Agency: DDB, Canada
VIEW THE FIRST SPOT
VIEW THE SECOND SPOT
VIEW THE THIRD SPOT
VIEW THE FOURTH SPOT
In a context of climate crisis where the environment and biodiversity are at the heart of the debate, IFAW, the International Fund for Animal Welfare, and Publicis Conseil are presenting a new campaign to raise awareness. Through two illustrations by Richard Wilkinson, IFAW makes us aware of the fact that protecting animal helps to save a species that itself helps to preserve biodiversity.
VIEW THE ELEPHANT AD
VIEW THE SHARK AD
Welti-Furrer transport fine art as carefully as if we had created it ourselves. Agency: Ruf Lanz, Zurich.
VIEW THE FIRST AD
VIEW THE SECOND AD
VIEW THE THIRD AD
VIEW THE FOURTH AD
What if travellers waiting to board a plane could exchange tips face-to-face with others who are heading in the opposite direction? KLM Royal Dutch Airlines has worked with creative agency DDB Unlimited to build a bar where travellers can meet to exchange local tips at airports in the Netherlands, Norway and Brazil. This new travel experience is called 'Take-off Tips' and is driven by 3D facial scanning and hologram technology.
VIEW OUTDOOR
Future Reina is a campaign that tells the story of 8-year old cancer patient Reina. Using Artificial Intelligence, we were able to give a glimpse into Reina's bright future; through your support, we can make sure she lives to see it.
Agency: Republique
VIEW OUTDOOR
Since looks and image are everything in the Arab world and nobody talks about dandruff, we made everyone laugh at it with our original dandruff jokes.
FUNNY THINGS OFF THE TOP OF MY HEAD is a live comedy show starring five Middle East's biggest stand-up comedians such as Ali Al Sayed (UAE), Nemr Abou Nassar (Lebanon), Bader Saleh (KSA), Ahmad Al Shammari (Kuwait) and Khalid Mansour (Egypt) all of whom have been featured in Comedy Central Arabia, Showtime, Esquire, Gulf News and Rolling Stone Middle East.
Agency: Saatchi & Saatchi
VIEW OUTDOOR
To make it clear that NOW FM is a radio that only play the news, the campaign "The radio 100% news" silences great names of the national and international music. Agency: Executiva Propaganda, Brazil
VIEW THE FIRST AD
VIEW THE SECOND AD
VIEW THE THIRD AD
On the go, in case you are hungry or to add something at your menu, BURGER KING DEALS will tempt you! Especially when you can have burgers, snacks or desserts from 1,50 euro. At this price, anyone will convince you, believe us! And this is exactly what the brand wanted to stage throughout an unknown savage casting establishment. Auditioned without any script and without knowing that they were shooting for a commercial, our actors will end up to do, more or less, DEALS promotion giving rise to spontaneous, funny and lagged scenes.
Agency: Buzzman, Paris
VIEW THE SPOT
Vodafone Ireland has released 'Everyone In' the next phase of the brand's 'Team Of Us' sponsorship of Irish Rugby. The campaign's latest iteration launches ahead of Ireland's defence of their Guinness Six Nations crown and will evolve through to the Rugby World Cup in Japan. Created by award-winning agency JWT Folk, 'Everyone In' launches with a celebratory online film and TV ads, all acting as an open invitation to all Irish people to join in and stand with the Irish rugby team.
VIEW THE SPOT
Toyota returns to the 2019 Super Bowl with a spotlight on two game-changers - the all-new 2019 RAV4 HV (RAV4 Hybrid) and powerhouse female football player Antoinette "Toni" Harris. The Super Bowl spot, which will appear toward the end of the second quarter, features the 2019 RAV4 HV (XSE HV grade, specifically), a hybrid that will defy expectations and redefine what it means to be a hybrid. Agency: Burrell Communications / Saatchi & Saatchi / Zenith Media
VIEW THE SPOT
Taxi, Montreal has illustrated this "Take Back Your Nose" print campaign for Sanofi.
VIEW THE FIRST AD
VIEW THE SECOND AD
VIEW THE THIRD AD
OMO launches a ground-breaking innovation
in the world of in-store sampling: the OMO Tag
Created by OMO's agency of record in Lebanon, TBWARAAD, the OMO Tag is accompanied by a demo film posted on OMO's official social pages on Facebook, Instagram and Youtube, to introduce the innovation.
VIEW THE AD
Love is celebrated even where it's forbidden. There are 72 countries in the world which criminalize sexual relationships among people of the same gender. And being gay or lesbian can even cost you your life in 8 of these places.
Agency: Sancho BBDO
VIEW THE EGYPT AD
VIEW THE RUSSIA AD
VIEW THE INDONESIA AD
VIEW THE SAUDI ARABIA AD
VIEW THE IRAN AD
McDonald's (or Macca's as it's fondly known Down Under) is celebrating Australia's iconic colloquialism by changing the spelling of their menu items to match the country's unique use of the English language. Across the nation, the posters created by DDB Sydney pay tribute to the Aussie take on classic Macca's menu items, inviting people to celebrate with a Bakeneg Mugmufn, Lar Tay or a Filadafsh.
VIEW BAKENEG OUTDOOR
VIEW CHEEZBURGA OUTDOOR
VIEW FILADAFISH OUTDOOR
VIEW KWORDAPOWNDA OUTDOOR
VIEW LARTAY OUTDOOR
VIEW MICKFEEST OUTDOOR
VIEW MICKNUGGITS OUTDOOR
VIEW STRAYA OUTDOOR
Recognizing that electric vehicle range anxiety is still very much an issue in consumers' minds, Chevrolet created the first-ever 520km long banner. The brand used innovative Android based technologies to interactively demonstrate the Bolt EV's long range capabilities. Agency: Commonwealth // McCann, Dubai
VIEW THE CONCEPT
This month, DOVE Chocolate is launching its biggest advertising effort in recent years. The two-pronged effort introduces a new line of DOVE Chocolate Bars as well as advertising targeted to Valentine's Day, the brand's biggest sales moment of the year. The product and associated new work (from BBDO NY) celebrates the bold, unapologetic, pleasure-seeking woman of today. Or, as advertising says, "The chocolate bar for the bold of us."
VIEW THE DAISY SPOT
VIEW THE SOULMATES SPOT
VIEW THE JAZZ CLUB SPOT
VIEW THE PAINTER SPOT
What do a mermaid, a bikie, a crane-driver, and a State gymnastics team all have in common? They all love eating a perfect bowl of Kellogg's cereal. They also feature in a new Kellogg's campaign launching this week, featuring a diverse group of real life Australians sharing the unique way each one enjoys 'My Perfect Bowl'. The documentary-style ads, created by J Walter Thompson Sydney, feature ten groups of real families and friends, all genuine Kellogg's fans, debating their version of perfect.
VIEW THE FIRST SPOT
VIEW THE SECOND SPOT
VIEW THE THIRD SPOT
This Australia Day, Smith's is calling for Aussies to get back to the classic "Snag" and "Sauce" with the release of their new Smith's Snag & Sauce chips. The brand has partnered with PHD to launch its limited-edition chips ahead of the public holiday with a new ad campaign. In a comical play on the BBQ occasion, Smith's new Australia Day ad calls out the current changes to Aussie BBQ as it becomes awash with charcuterie boards and grazing paddles. It highlights that people spend more time taking photos of food than eating it. Smith's has called for the end to this madness through a new video ad that asks Aussies to get back to the humble Snag and Sauce this Australia Day.
VIEW THE HUMBLE SNAG SPOT
VIEW THE BROKE SPOT
VIEW THE ENTRE SPOT
VIEW THE BACKYARD SPOT
The new creative is the next iteration of the brand's Because I Can platform and launches in tandem with new Diet Coke product innovation, two new flavors, Strawberry Guava and Blueberry Acai that have joined the brand's flavor line-up. The creative, which is comprised of three spots, OOH and digital extensions, continues the momentum of the brand's recast of 2018 in contemporizing Diet Coke with Millennials and Gen Z. As you'll see in the spots (when I'm able to share), the tone has evolved and has a little more edge as it features Diet Coke in the everyday lives of target consumers. Agency: Weber Shandwick
VIEW THE 15 SEC MEETING SPOT
VIEW THE 30 SEC MEETING SPOT
VIEW THE 15 SEC DRIVER SPOT
VIEW THE 30 SEC DRIVER SPOT
VIEW THE 15 SEC HUSTLE SPOT
VIEW THE 30 SEC HUSTLE SPOT
Most of us can relate to the image of kids looking outside the window letting their mind wander into imaginary worlds as they travel along the road. But the back seat of most family cars today looks quite differently: children sucked into screens, disconnected from what surrounds them. Screen time is constantly increasing, specially among younger generations. The American Academy of Pediatrics (AAP) updated their guidelines for children's media use, as children desperately need more free time to ignite their imaginations and develop a sense of wonder1. Instead of activating their imagination, children are overstimulated by all that extensive screen time. Creative agency ACHTUNG! mcgarrybowen developed 'Snelweg Sprookjes' (translated: Road Tales) for Volkswagen Netherlands.
VIEW THE SPOT
Following a pitch process, Capcom EMEA and UK has chosen digital agency Biborg to design and produce the digital campaign for the launch of the new Resident Evil 2 game. To tantalize gamers and internauts alike, Biborg decided to create a campaign that brings the audience into the heart of the intrigue, and lets them choose the story.
VIEW THE SPOT
BETC's Magasins generaux has teamed up with cuisine experts Phamily First for its second book: Cantine generale. The 156 page publication explores the spirit of the canteen, hitting the bookshelves and online retailers this month. This continued pursuit into publishing follows the success of the Guide des Grands Parisiens, the first cultural guide to Greater Paris published by Magasins generaux earlier this year.
VIEW THE SPOT
Jim Beam Australia launches film showing the strong like-mindedness between the brand and Aussies who believe in doing and drinking what's right. If you'll always stand up for what's right, you're with Jim Beam.
Agency: The Monkeys
VIEW THE SPOT
Serviceplan Campaign X created an eye-catching print campaign for Sky, which ran in magazines, on billboards and Sky's Facebook page. Titled 'Miss the Start. Miss the Story', clever copywriting plays on the titles and typography of iconic movies including Kill Bill, Goldfinger, Trainspotting and Braveheart.
VIEW THE ILL BILL AD
VIEW THE OLDFINGER AD
VIEW THE RAINSPOTTING AD
VIEW THE RAVEHEART AD
BBDO India has released the latest instalment of their long running "Share the Load" campaign for Ariel. The campaign details a telephone conversation between a mother and her daughter about the daughter's decision to quit her job so she can stay at home and do the household chores. The mother is shocked this makes her think about her son and his lack of helping around the house.
VIEW THE SPOT
New Zealand has weighed in on the debate as to whether they do, in fact, do Australia better than Australia following MLA's proposed merger that would see Aussies and their Kiwi cousins unite to form a new nation - New Australia-Land. Developed by Tourism New Zealand and TBWASydney, 100% Pure New Australia-Land is a website that brings together all the best parts of New Australia-Land but with a cheeky twist.
VIEW THE AUSTRALIA LAND AD
VIEW THE GLACIER AD
VIEW THE SCALLOPS AD
VIEW THE TROLLS AD
VIEW THE SOUTHERN AD
VIEW THE METARIKI AD
VIEW THE ONE AIRLINE AD
Dandruff makes your head itchy.
When your head itches, you scratch your head. When you scratch your head, you look like you're thinking.
When you look like you're thinking even when you don't really have to think, you look stupid.
"Dandruff makes you look stupid".
Agency: Saatchi & Saatchi, Dubai
VIEW THE EINSTEIN AD
VIEW THE SHERLOCK AD
VIEW THE JONES AD
VIEW THE BOND AD
Australian red wine Pepperjack has launched a mouth-watering campaign via Geometry highlighting the wine's quintessential pairing - an Aussie barbeque. Over the next week, 1.4 million commuters at major Melbourne train station, Southern Cross, will witness a Pepperjack 'digital station domination', the highlight being two Innovate Panels, where passers-by can push to release a mouth-watering barbeque scent.
VIEW OUTDOOR
Hoisting the National Flag on days of national importance is a moment of pride for all Indians. On special days such as the Republic Day or the Independence Day of India, when the flag is unfurled at homes, schools, institutions and at public places, every Indian feels a surge of emotions. Our Constitution states, "The Indian National flag represents the hopes and aspirations of the people of India". Agency: Ogilvy Kolkata.
VIEW OUTDOOR
Isobar India has collaborated with Bobbi Brown to launch its Primer Plus collection that focuses on weather-related skin concerns. Targeting a group of consumers with specific skin concerns caused by adverse weather conditions was identified as an opportunity to conduct personalised marketing in a deliberate manner to boost sales. Isobar deployed dynamic HTML5 banners, which captured critical weather data from device level sensors available on smartphones of in-market consumers.
VIEW THE DELHI CONCEPT
VIEW THE KOLKATA CONCEPT
VIEW THE MUMBAI CONCEPT
During this year's NFL playoff season, Lexus is having fun with the hotly debated roughing the passer rule. The rule, which was designed to better protect quarterbacks from physical harm, has sparked no shortage of debate, with fans, analysts, coaches, defenders and quarterbacks alike questioning whether its enforcement has gone too far. In response, Lexus is releasing a campaign starring Matt Leinart and directed by Nick and Charles of M SS NG P ECES of Funny or Die fame.
VIEW THE CONCEPT
New Zealand has weighed in on the debate as to whether they do, in fact, do Australia better than Australia following MLA's proposed merger that would see Aussies and their Kiwi cousins unite to form a new nation - New Australia-Land. Developed by Tourism New Zealand and TBWASydney, 100% Pure New Australia-Land is a website that brings together all the best parts of New Australia-Land but with a cheeky twist.
VIEW THE CONCEPT
HEINEKEN launches an innovative new campaign informed by the real and exciting experiences of employees, to engage and inspire future talent. Go Places 2.0 features 33 HEINEKEN employee stories from around the world that showcase the entrepreneurial culture upon which HEINEKEN was built.
VIEW THE CONCEPT
Strongbow Apple Ciders has launched its Chinese New Year campaign, created by Bonsey Jaden Malaysia, that features a playlist of refreshing sounds of the brand's much-loved apple ciders. For the first time, Strongbow is leveraging on the power of autonomous sensory meridian response (ASMR) technology to invigorate the festivity.
VIEW THE CONCEPT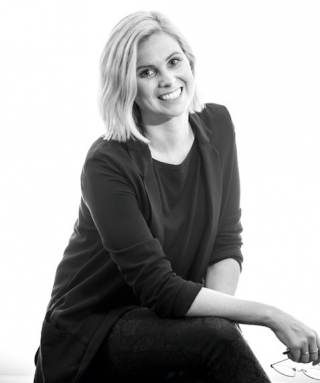 This week's guest judge is Cherie Davies, SVP, group creative director at FCB Chicago.
Winner: Walmart:
Famous Cars
. "I watched it more than once," said no one ever about a Walmart ad... until now. This was epic, but not too polished in order to appeal to the masses and everyday Walmart consumer. Grocery pickup service isn't anything new, but they managed to make some noise about it without the message getting lost in all the Hollywood. Using famous cars from iconic movies and launching the campaign during one of the most popular awards shows is pretty amazing, as was the budget to produce it.
READ MORE
« First « Previous
Next »
Last »
1 of 6
Gold
sponsors
Silver
sponsors
Search
blog
Members
Past guest
reviewers
Latest
news
Blog
categories
Blog
archives
RSS
feed

Visit Campaign Brief for Australian creative
advertising news