BEST TV
I feel like I've seen roughly 1,355,762 ads featuring the ingredients of beer. This charming
Smithwick's
commercial is the first that also features a squirrel. I am not sure why squirrels have been so unfairly represented in beer advertising. But it feels good that Smithwick's is re-dressing the balance. The
Ikea
spot from Mother also caught my eye as a very inventive product demo that is superbly produced. But the
Skype
online film is my pick of the six. There's nothing new in the product benefit. But the story is incredibly moving, and as an Irish bloke living in Sydney, I found it spot on.
BEST PRINT
The
Lions
print is the best idea here. Simple, topical and suitably insulting to every Australian still smarting from the stinging defeat in the third test. I had a quiet chuckle to the
Women First Insurance
ad once I'd worked it out. So that gets my runner up.
BEST OUTDOOR
With a five month old, I can relate to the Bear in
Badabulle's
outdoor.
Domino's helicopter pizza delivery
is an interesting stunt. But I like
Time Out's Stolen Phone
best. Literally a good mobile campaign idea. And it will offer some rare encouragement to unmotivated phone thieves in Shanghai.
BEST INTERACTIVE
Easily the best selection of work. I must be honest and say that, for the
12th Man
, I feel encouraging fans to support the most successful team in the league is a little like shooting fish in a barrel. But this idea is novel, incredibly well targeted, and the immediacy of the interaction makes it stand out. This is the pick for me, although I was torn between it and the
Music App for the Deaf
. If this works as well as is suggested, it has uses far beyond this particular execution. It's my runner up. Honorable mention to the
Pig Feeding poster
- it looks like a whole lot of fun, and would have been my pick if it had been entered in the outdoor section.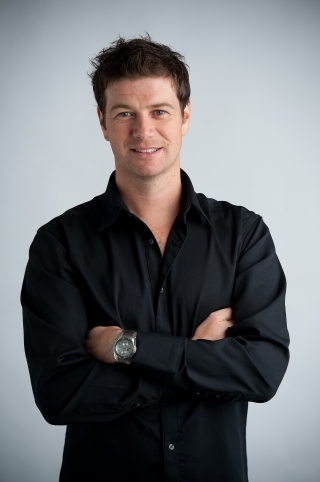 This week's guest judge is Steve Coll, executive creative director at Havas Worldwide, Sydney.
In the two and a half years since Steve became ECD of Havas Worldwide Australia, the agency has won an unprecedented 11 Lions, and was the most awarded agency in the Havas network at this year's Cannes Festival.
Previously, Steve worked at AMV BBDO, London, where he wrote Walkers 'Sandwich', a multi award-winning integrated campaign that boosted Walkers sales by 21 million packs and won the inaugural Creative Effectiveness Grand Prix at Cannes.
Prior to that, he wrote the McDonald's 'Inner Child' whilst working at Leo Burnett, Sydney. The ad was ranked in Campaign Brief's Top Ten Australian Ads of the Decade 2000-2012.